Russian Doll was launched on Netflix this month to universal acclaim.
A moving, darkly comic masterpiece, it's the story of Nadia, a woman who keeps dying and reliving the night of her 36th birthday party. Viewers were blown away by Natasha Lyonne's incredible performance as Nadia, by the wildly inventive story, the witty script, the compassionate exploration of loss and isolation. But for some, mostly female, viewers, one aspect of the series inspired particular joy: the references to L.M. Montgomery's 1923 children's book Emily of New Moon. This novel is not just Nadia's favourite childhood book, but one that played an important role in her early life. And it continues to play a significant role as Nadia tries to figure out how to get out of her macabre time loop.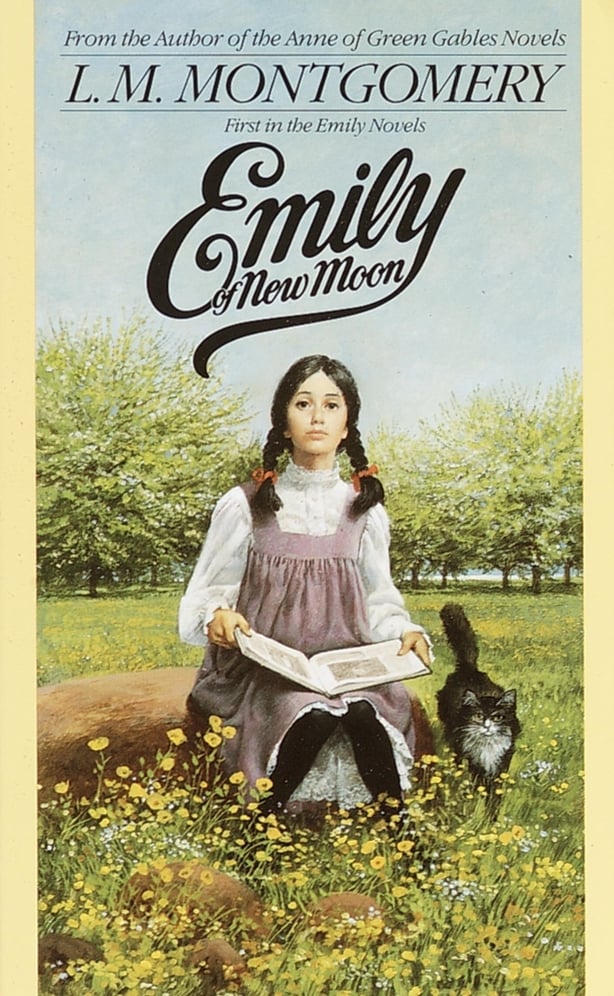 Fans of the book were thrilled to see Emily in the spotlight. "Being an Emily fan is like being part of an underground movement," says RTÉ Arts and Media Correspondent and bestselling author Sinead Crowley."Pretty much everyone has heard of [Montgomery's first novel] Anne of Green Gables but when you mention Emily, even to people who were big readers as children, you tend to get a blank look in response. So seeing it in a really well crafted, highly accomplished TV show was a little victory." 
While Emily, like Anne of Green Gables, is an orphan with a vivid imagination who comes to live with strangers in the beautiful Canadian countryside, the two characters are very different. 'Everybody loves Anne,' says Nadia to Ruth, the kindly psychotherapist who took her in as a child after her troubled mother was no longer able to look after her. 'But I like Emily. She's dark.' 
Dear @Nlyonne. I wanna live in Nadia's world, with her friends, her clothes, her sense of humor, her courage, her questions, her answers, her heart. Brava to you, your co-creators, directors, writers, cast and crew. RUSSIAN DOLL is a "brave and dicey" joyride. Thanks for it. pic.twitter.com/d8WMR8gpXl

— Ava DuVernay (@ava) February 10, 2019
At the beginning of Emily of New Moon, Emily's beloved father dies, and she moves in with her aunts. Torn away from everything she's ever known, missing her father and her beloved cat, she keeps going thanks to her vivid imagination and her sheer determination. It's easy to see why Emily's story became both a means of escape and an inspiration for the young Nadia, herself a cat-loving orphan who managed to persevere in the midst of tragedy and loss. 
But Nadia shares something more profound with Emily (there are serious spoilers from here on, so look away now if you haven't watched it all yet). Towards the end of the series, Nadia retrieves her childhood copy of Emily of New Moon from Ruth's house. At this stage, after dying and coming back multiple times, she's starting to fall apart. "I don't know why I'm still alive," she tells Ruth with real despair in her voice. She could be referring to her current situation or her life as a whole. 
After millennia of white male experiences being presented as universal and relatable, we're finally seeing women's lives and cultural touchstones being given the same weight. 
But Ruth knows. "Your life force is strong," she says. "I don't know how you survived all these years but…" This is when Nadia is struck by a revelation. "Emily!" she exclaims, to Ruth's confusion. "The book! Life force!" That was the moment I startled my husband by gleefully clapping my hands and crying, "The flash!" In Emily of New Moon, Emily regularly experiences something that she refers to as "the flash". It's a sensation triggered by moments ranging from the sudden warmth of fire on a cold night to the sound of a church choir, moments when "Emily felt that life was a wonderful, mysterious thing of persistent beauty".
As a child Nadia was able to access that transcendent connection with the world around her. As an adult, she's lost it, creating a cynical shell that sometimes stops her forging deeper bonds, even with people she cares about. It's not until she can create a meaningful new connection with that life force that she can escape the loop of death. At one stage in Emily of New Moon, a worried Emily asks her cousin Jimmy if she's destined to die young like her consumptive father. "No," says Cousin Jimmy. "You've got enough life in you to carry you far. You aren't meant for death." The same seems to be true of Nadia. She just needs to remember it.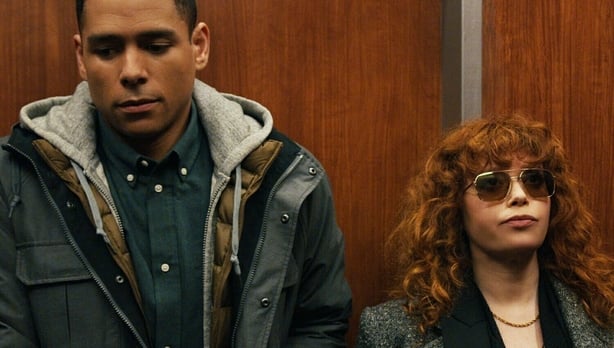 But perhaps the most significant aspect of Emily's appearance in Russian Doll is that it shows what happens when women are allowed to make television on their own terms. All the writers and directors of the series are women, and Leslye Headland, who co-created the show with Lyonne and Amy Poehler, acknowledged that this made a difference, telling the Hollywood Reporter, "You have people who trust your experience a little more, because they may have had it or they get that you're coming from that place."
Another Emily fan, Sarah Ní Riain, was struck by how "affirming and empowering this show is as a piece of woman-led work. [The] inclusion of Emily is definitely part of it. [There's] no male gaze, it was made by women for humans." That means featuring a book with an overwhelmingly female readership as a key element, without any pandering to those who haven't even heard of it. After millennia of white male experiences being presented as universal and relatable, we're finally seeing women's lives and cultural touchstones being given the same weight.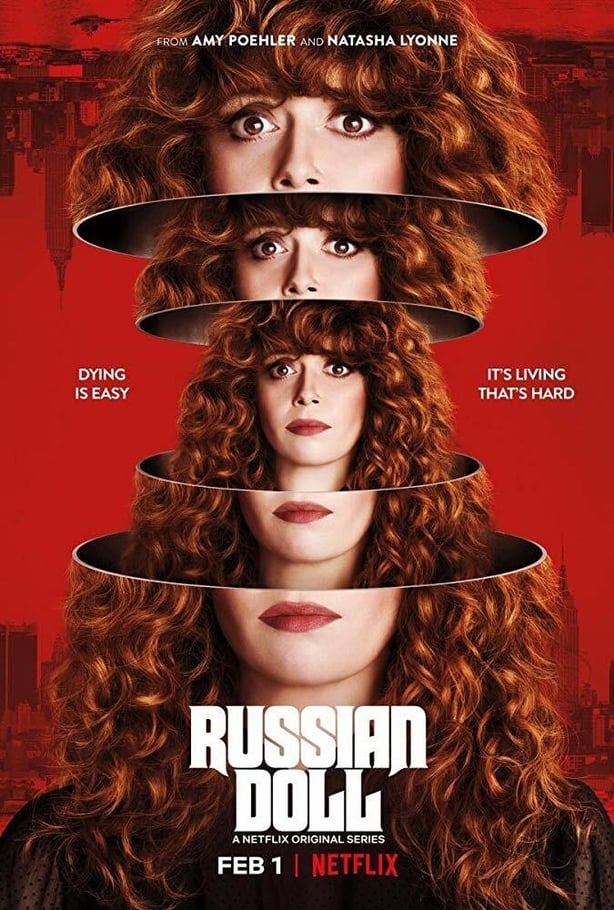 Of course, Russian Doll reflects the world of just certain kinds of women. But it reminds us why it's so important to see art that reflects diverse experiences. Everyone deserves to be heard and feel seen, and as viewers and readers we all benefit. In the final scene of Russian Doll, Nadia and her fellow time-looper Alan, having managed to help each other break the time loop, find themselves caught up in a strange, joyful street parade soundtracked by Love's Alone Again Or. When watching the scene, I found myself overwhelmed by a feeling I couldn't quite name. I think it might have been 'the flash'. 
Russian Doll is currently available to stream on Netflix.