Robbie Lawlor speaks on his experience supporting HIV positive people to participate in acclaimed documentary theatre project Rapids, which tours Ireland this month – despite the fact that secrecy, shame and stigma still combine to silence this community.
I was 21 when I was diagnosed with HIV. Safe to say, it was a huge shock to me. I was only a young fella and I didn't see it coming. The first thing I asked was could I still go to Australia. And straight away, I was told no. That I was too sick, that I wouldn't be able to go.
Watch: Robbie Lawlor in Love and Suppression, a short film by Will St Leger about the remarkable impact of HIV treatment on people's lives:

At that point in time, there were doors closing all around me. I didn't know there were countries that don't accept you if you have HIV. But I was learning all of this.
Rapidly.
There is a community. Definitely. But it's not a community that's always looking at each other, no. When I was first diagnosed, I felt so alone. I knew nobody else like me. There was nobody my age. Nobody that could support me. And I understand how people get angry. There's a moment where you hate everybody.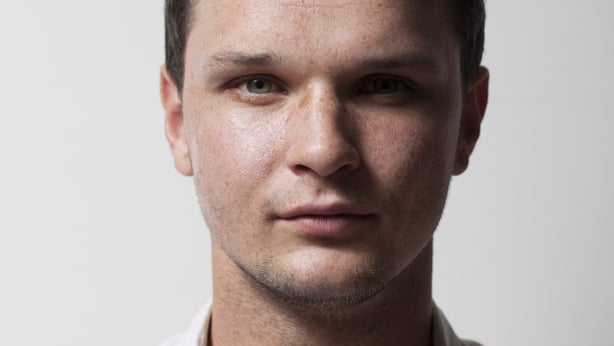 In the months afterwards, I could feel immediately that there was a disconnect in the community. The deafening silence, as I then called it, was overwhelming. And it was this same silence that led me to leave my phone number with the social worker in James'.
I live openly with HIV and I discuss my status regularly. It's a positive part of who I am - I've made this condition work for me.
I told her if she got anybody in there who needed a peer that she could give them my number and tell them to ring me. I'd meet up with them straight away and bring them for a coffee. I've been doing that since about 2013. It hasn't always been easy. But this peer support has been invaluable to me.
When artist Shaun Dunne approached me in 2015 about developing a theatre project looking at HIV and disclosure in Ireland – I know there was something there. There were so many interesting stories coming to me anyway through my peer support work and I could tell that there were voices calling out to be heard. But how do you tell a story when the person that piece centres on needs to stay anonymous?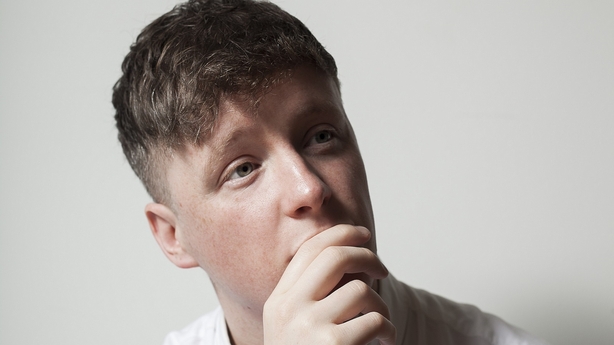 I live openly with HIV and I discuss my status regularly. It's a positive part of who I am - I've made this condition work for me. But I also know enough to understand that for some people, it's not so easy. Particularly when you consider the fact that marginalised groups are the ones most vulnerable to HIV.
Addicted drug users, the gay community, migrants – there's enough to deal with within these spectrums already. Throw in a chronic health condition with the baggage that HIV has? You can understand the lean towards secrecy.
How do you tell a story when the person that piece centres on needs to stay anonymous?
But the interesting thing about documentary theatre as a form is that it can still retain something of the person's anonymity. They don't have to show their face if they don't want to, the artists can represent their experience in the abstract – theatrically.
When our call went out for people to contribute to this piece, I was delighted at the amount of hands that shot up ready to speak. Two years later, we're preparing to take Rapids around Ireland – I'm so proud of the window it offers into living with HIV. The show is a space for stories to be heard that would not have been told otherwise. It's an insight into a lived experience that is often shut away because we are so marginalised. When we debuted this piece in 2017, I was thrilled to see the work not only amplify the voice of the community but also herald in the good news that- at that point- was still evading the average Joe's news stream.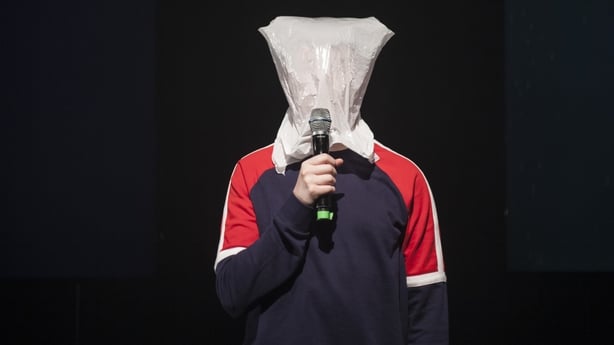 Rapids was one of the first public events in Ireland that publicly promoted undetectability. The fact that we can no longer transmit the disease when our medication is at play effectively. This is amazing, life-changing news that we should all be shouting about – but unfortunately the shame and stigma we're constantly up against means that often the good news doesn't get heard either. Thankfully, over the course of this project's life, the landscape has begun to shift and evolve. In the past few months, we've seen our Taoiseach take a rapid HIV test publicly and slowly but surely, the word on undetectability is making its way around the streets. We've seen the rise of ACT UP Dublin, an activist group focused entirely on HIV awareness and action, and I'm witnessing more and more how people are finally starting to feel able to make the move away from living secretly. But there's still so much to be heard from the frontlines of this community, and until all people living with HIV at least feel like they have the option to speak freely- this show will always have a role in their support and will remain compulsory viewing.
Rapids is on tour nationwide through February and March, with dates at Project Arts Centre, Dublin (6-9th February), Mermaid Arts Centre, Bray (15th February), The Everyman, Cork (20th & 21st February), Droichead Arts Centre, Drogheda (28th February), Axis Ballymun (1st March), Town Hall Theatre, Galway (6th March) and The Belltable, Limerick (7th March).
Photography: Hazel Coonagh