Crash Ensemble commissioned Irish filmmakers to create works in response to their acclaimed 2017 Bedroom Community album, Ghosts - watch the video above created by filmmaker Jack Phelan to accompany Nico Muhly's composition Drones, Variations, Ornaments.
Jack Phelan on directing Drones, Variations, Ornaments, the film:
After listening to Drones, Variations, Ornaments by Nico Muhly many times, two words kept coming to mind - vast and delicate. This visual response to Drones explores these together with something I have wanted to try with the right piece of music for a while - to work indirectly with colour. With music, I love how the sonic qualities only emerge through performance, the notes on the page limited to describing a sequence of events that in the right hands, should give rise to the textures the composer imagined.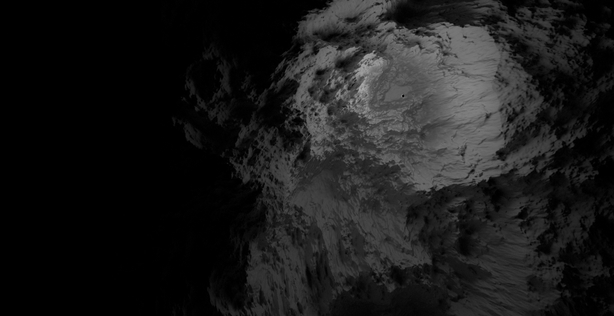 This video has colour but doesn't explicitly describe it anywhere. Instead, the idea was to indicate where objects should be in relation to a light source so colour might emerge through refraction. Similar to a piece of music, the source of this video piece is lines and lines of notation that the right instruments (software and projector in this case) can use to make moving images. No photographic material was used to make this piece, it's procedural and entirely computer-created using the free and open-source software Blender.
An enormous thank you to Crash Ensemble for giving me the opportunity and creative freedom to work with such a stunning piece of music.
All four of the films created in response to Ghosts by Crash Ensemble will be screened during this year's New Music Dublin - find out more here.