Producer Thomas Kelly writes for Culture about Shooting the Darkness, a new RTÉ documentary looking at the experience of the brave photographers who recorded events during the Troubles - watch Shooting The Darkness here.
What makes a good news photograph?  An image that stops you in your tracks. One that catches your eye as your walk past it on the newsstand. One that you can't look away from. One commands your attention. So arresting that stops you scrolling on your phone. Stops you swiping. Your eye lingers. You just look. You can't unsee it. It sears itself into your memory.
Watch: Photographers Alan Lewis and Crispin Rodwell discuss their work during the Troubles on The Late Late Show.
And what exactly *is* the image you're looking at? It's an event that's been captured and distilled down to a moment, to a single frame.  What does that mean for you, the viewer? To have an instant, a second, represent the whole.  And does that meaning continue to be the same years later, when the faces captured have grown so much older, when everything has changed yet the still image remains steadfast, unaltered?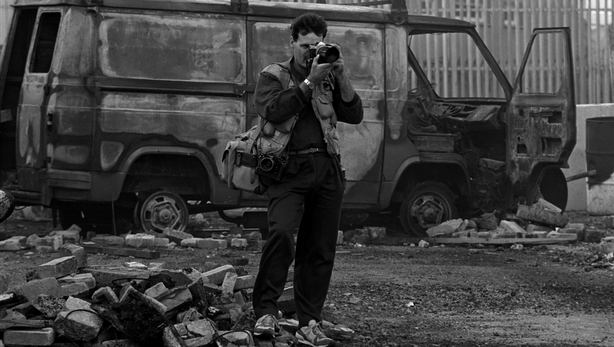 Before making Shooting the Darkness, I worked on newspaper picture desks for over ten years.  My day was a blur of thousands and thousands of images. I saw everything.  Local, national and international news, from the gruesome to the mundane.
These were men who didn't go to war, they didn't seek out adventure, it came to them.
All of that time, I was constantly on the phone to photographers.  "How did that go?" "Were they alright about you being there?" "Have you got a pen?"  At all hours. Getting them out of bed. Out of the pub. Out of family events. Out to do a job.  No matter the circumstances. I got to know the people at the other end of the phone. Their personalities, their quirks, their stories and their lives.  And I developed bonds with people I'd never met.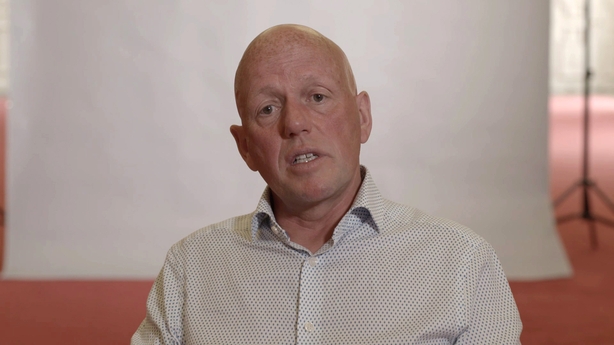 Shooting the Darkness is in some ways an extension of that job, informed by it, as it's not just about the photographs that defined the Troubles but about the photographers who took them. When Tom Burke and I set about making the documentary, almost three years ago now, in early 2016, we wanted to tell the photographers' story. What was it like for them, becoming war correspondents in their own hometowns? What impact did that have on their lives, constantly seeing such horror - how did they process it? These were men who didn't go to war, they didn't seek out adventure, it came to them. Their experience was very different to that of the foreign press, even those who only had to drive across the border.  They went back to the anonymity of their hotel rooms and ultimately home when the job was done. They didn't have to live with the conflict, they weren't documenting their own tribe.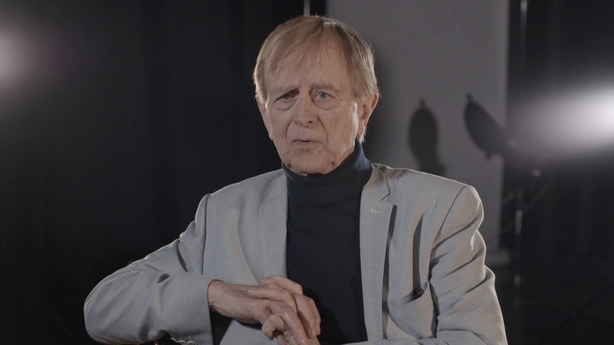 There are a lot of stand out photographs from the Troubles, iconic even. But those images can't exist in a vacuum, stripped of context and aestheticised, separate to the photographers who took them. They're part of their lives. Their experience is what makes the images almost living, breathing artefacts of that era. And that's what I hope we've done with Shooting the Darkness. Showing that experience, holding it up to the light.
Shooting The Darkness screens on RTÉ One on January 30th at 22.35.