There's a scene in Back To The Future III where Marty McFly, now trapped in the old American west is confronted by outlaw Biff Tannen, ancestor of Marty's future high school bully.
Biff looks him up and down and asks him his name. Marty is about to tell him, but has a better idea: "Eastwood...Clint Eastwood," he says all squint eyed and threatening. Tanner and his men burst into laughter, "What kind of dumbass name is that!" Well, the jokes on them because here we are more than a century later and everybody knows that name. Truth may turn out stranger than fiction: at 88 years and counting, producer, director, actor and composer Eastwood, a man cast in granite and powered by Duracell, continues to do what he did some fifty flippin' years ago: make hugely successful movies that are popular around the world. And that's only if you start with Sergio Leone's Man-With-No-Name pictures. If you go right back to his first official Hollywood appearance, 1955's Revenge Of The Creature, that's sixty-odd years on the big screen.
Fame these days is a gossamer-like animal, capable of disappearing as quickly as it appeared. Movie stars, REAL movie stars, are an all but extinct species.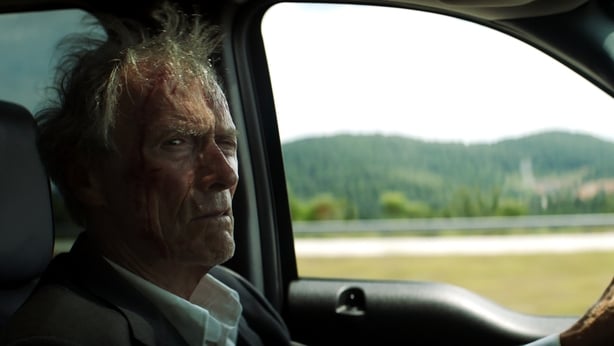 The last one standing has been in the so-called autumn of his career for decades now - a season that has lasted longer than most big actors' entire filmographies. Let's start with Eastwood's first 'farewell' performance, his final western (to date, mind you) 1992's multi-oscar winning Unforgiven. We all assumed at the time: that's it, he's into his golden years now, Clint will settle into a well-earned run of retirement movies, then hang up his hat. (In retrospect, the fact that his plus one to the Oscars was his mother should've tipped us off that this man wasn't going anywhere fast.) Instead, in 1993 came one of his best action pictures, Wolfgang Petersen's In The Line Of Fire, topped off some months later by hunting down escaped convict and then number one box office star, Kevin Costner, in the underrated A Perfect World, for which he also stepped back behind the camera to direct. That's some retirement plan.
Clint as director is one of the central reasons for his screen longevity: the man just doesn't sit around. Though his no-nonsense style has its origins in his creative fathers, Dollars maestro Sergio Leone, and old school Hollywood director Don Siegel (Coogan's Bluff & Dirty Harry), his aversion to time wasting was a bug bear he picked up on the set of Where Eagle's Dare in 1968 where he witnessed first hand how many truck loads of money can easily not end up on the screen. His penchant for efficiency was initially acknowledged by Universal Pictures, who gave Clint his first chance at directing with Play Misty For Me back in 1971. Working for a percentage instead of a fee, the prototype Fatal Attraction cost less than a million and made ten times that at the box office. Once Dirty Harry became a worldwide smash for rival studio Warner Bros. that same year, Clint was to rarely to leave the Warner's fold, eventually becoming one of the few filmmakers to make the paradigm of 'one film for them, one film for me' actually work. This equation was seen at its most explicit in 1988 with the fifth Dirty Harry picture, The Dead Pool - the one with Liam Neeson and a young Jim Carrey. Eastwood shot, edited and released Harry's swan song for Warners in an astounding four months, so he could concentrate on his pet project Bird, a somber biopic of legendary jazz musician Charlie Parker.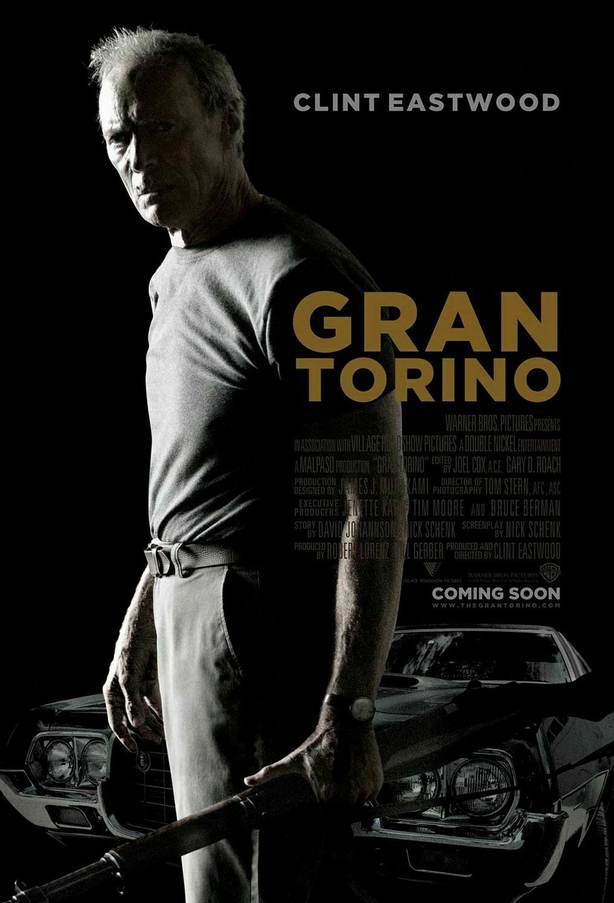 His second 'farewell' performance came just over ten years ago in Gran Torino, working again both in front and behind the camera (not to mention that ear bug of a track he sings over the closing credits). Essentially playing Dirty Harry Callahan retired, this funny and poignant story of a xenophobic Korean war veteran who gets involved in the life of the kid who steals his prize car, was a huge hit at the box office. When I witnessed the standing ovation it received at the Dublin Film Festival back then, I thought to myself, okay, that's got to be it, take a bow, my man, what a good picture to go out on. Nope. He directed Invictus the following year, followed by Hereafter and J. Edgar. A well-earned three year holiday from directing followed - during which he acted in somebody else film, Trouble With The Curve. Fair dues though, he went and made up for this laziness by directing two movies in 2014: the musical adaption Jersey Boys, and the single biggest box office smash of his directorial career to date, American Sniper, a half-billion box-office bonanza.
His third, and some say final 'farewell' performance opened in Ireland in January 2019. (It had already earned more than $100 million before reaching our shores). In The Mule, Clint - directing himself for the first time since Gran Torino- plays a 90-year-old horticulturist who gets involved in smuggling drugs for a Mexican cartel to bale himself out of dire financial straits. With Bradley Cooper and Michael Pena as the DEA agents on his tail, as well as Andy Garcia as the head of the cartel, Clint tells the story as a hugely entertaining, witty, and often poignant drama - as opposed to an action picture he might have made twenty odd years ago. It's also refreshing to see an elderly man played as a vital character; his 90 years acknowledged, but not what the story is about - no last hurrah to Vegas before he's dead or the like. It's all smartly left in the theme: even if you live that long, there's still never enough time to get life right.
This could very well be it for the last movie star. I sure as hell hope not. The movies I mentioned above just scratch the surface of Clint Eastwood's contribution to American cinema. I won't be alone in ruing the day the sun finally goes down in the east. But for now, keep kicking Clint, and thank you very, very much Mr. Eastwood.