Culture's art critic Cristín Leach looks at the year ahead in Irish art exhibitions...
January to February: British musician Brian Eno's mesmerising digital art installation, 77 Million Paintings, opens at the Royal Hibernian Academy on 18 January. Conceived by Eno as 'visual music', 77 Million Paintings is a constantly transforming, generative software sound and image-scape, which evolves slowly around the audience. The same combination of images never repeats. Eno's light and video artworks have been exhibited at the Venice Biennale, the Marble Palace in St Petersburg and on the sails of the Sydney Opera House. 18 Jan – 24 Feb - more details here.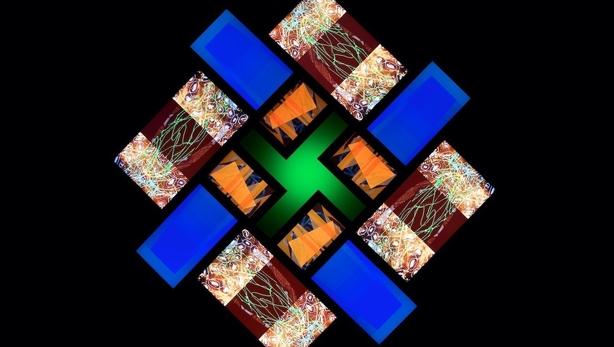 February to September: Under the stewardship of new director Annie Fletcher, 2019 promises a remarkable range of solo shows at the Irish Museum of Modern Art, starting in February with two survey shows of the work dating from the 1990s to now by Irish artists Janet Mullarney and Fergus Martin and an exhibition of new work by twin brothers Walker & Walker, which will run on until June - more details here. 
March to June: The superb Mary Swanzy: Voyages show, which originated at IMMA, moves to the Crawford Art Gallery in Cork in March. Swanzy (1882-1978) was a pioneering figure in Irish Art and one of the earliest Irish abstractionists, who exhibited at the Paris Salons alongside artists who went on to be much more famous names. She travelled widely in Eastern Europe and Samoa and this exhibition includes more than 70 works tracing the development of her style from Post-Impressionism through Fauvism, Cubism, Futurism, Symbolism and Surrealism. It also includes television and radio interviews with the artist, recorded towards the end of her life. Not to be missed. 15 March–3 June 2019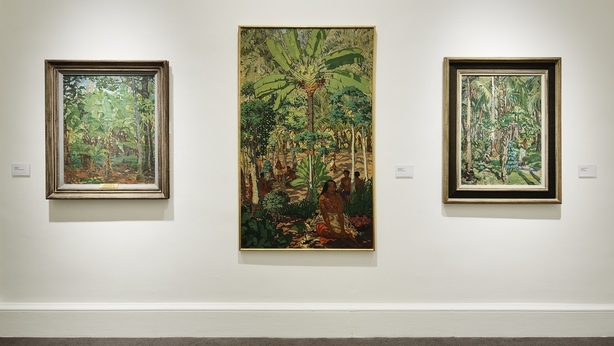 April to July: Shaping Ireland, a new landscapes exhibition at the National Gallery of Ireland, will span 250 years taking viewers from 18th century oil paintings to video art by Niamh O'Malley and recent acquisitions by contemporary artists Dorothy Cross, Nick Miller and Sean Scully. The show, curated by Donal Maguire, will look at how artists have interpreted the impact of human activity on Irish land. 20 April – 7 July 2019
Frances Hegarty and Andrew Stones began their collaborative practice in 1997 with the first Nissan Art Project, which brought the words of James Joyce in neon signs to the streets of Dublin. This April, their major new video and mixed-media commissioned work The Land That… will go on show at the MAC in Belfast. Based in and around a ten-acre plot of "Hegarty" land in County Donegal, these video and installation works were begun in 2014 and investigate the land from familial, practical, anthropological and wider cultural and political perspectives. 11 April – 7 July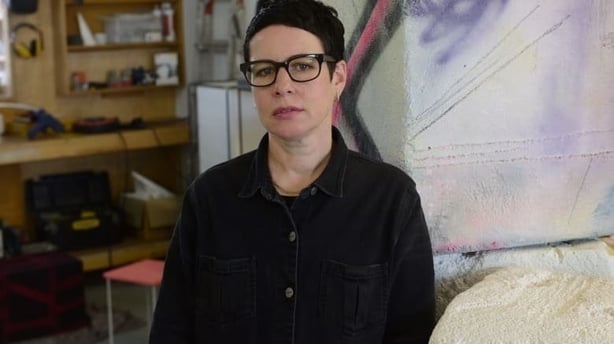 May to November: If you fancy a trip to Venice, the Dublin-born, London-based artist Eva Rothschild will represent Ireland at the 58th Venice Biennale opening in May. Rothschild makes striking sculptural, installation and site-specific works. Curated by Mary Cremin, director of the Void Gallery in Derry, this year's pavilion promises an immersive environment that "asks the audience to question what our role is as global citizens and how do we affect change in the current political stage." In recent years, Ireland's Venice offering has returned and toured to venues here at home. Follow @irelandatvenice on Twitter for updates and info. 11 May – 24 November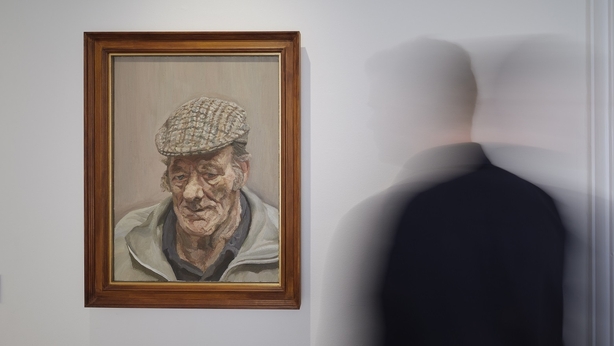 June to January: From June, paintings by Lucian Freud and Jack B Yeats will be shown side-by-side for the first time in 70 years at the Irish Museum of Modern Art. Life above Everything: Lucian Freud and Jack B Yeats will look at the affinities and connections between paintings by these two twentieth-century masters. Freud and Yeats exhibited together only once during their lives, at the ICA in London in 1948, the same year Freud made his first visit to Ireland. The selection will be informed by the inside knowledge of artist David Dawson, who was Freud's long-time studio assistant. June 2019 – January 2020 
July to October: At the National Gallery of Ireland, Bauhaus 100: The Print Portfolios will open in July and feature prints by 45 artists including Paul Klee, Franz Marc, Max Beckmann, George Grosz, Marc Chagall, Wassily Kandinsky and Natalia Goncharova. Timed to coincide with the 100th anniversary of the founding of the pioneering German craft and fine arts school and movement, the show will feature a complete set of four Bauhaus portfolios of prints borrowed from the Staatsgalerie in Stuttgart and comprising 52 woodcuts, etchings, lithographs and linocuts. 20 July – 13 Oct 2019
Also in July, Kim Gordon, co-founder of New York punk rock band Sonic Youth will open a solo show at the Irish Museum of Modern Art, with work that blurs the lines between music, fashion, film, writing and performance. July – Nov 2019
August to October: Touring from Limerick City Gallery, Anita Groener's solo show The Past Is A Foreign Country opens at Uilleann, the West Cork Arts Centre in August. Groener's show addresses one of the most pressing issues of our time – the refugee crises – and our response to it. The artist's remarkable drawings, large scale installations, film, and animations explore the issues of trauma and loss rooted in this question. 31 August to 12 October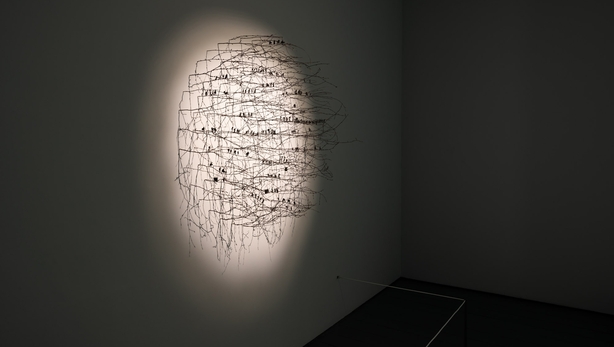 October: The Butler Gallery in Kilkenny will make its long-awaited move to a new venue at the end of 2019. For two weeks in October, a Benefit Exhibition (Fixtures & Fittings Fundraiser) will be held to raise funds for fixtures and fittings for the new gallery at Evan's Home. The show will include work by artists who have shown at the Butler since its inception in 1943, and artists included in the gallery's permanent collection. Sales funds will go to the Butler Gallery New Build Fundraising Campaign. It will be preceded this year by the final series of solo shows in the subterranean rooms of the gallery's long-time Kilkenny Castle basement home, by artists Eva O'Leary – Photography (January 12 – March 3, 2019), Sam Reveles: Painting & Works on Paper (March 16 – May 12, 2019), Adam Fearon (May 25 – July 28, 2019), and Amy Cutler - Painting, drawing & sculptur (August 10 – October 6, 2019) October 12 - October 29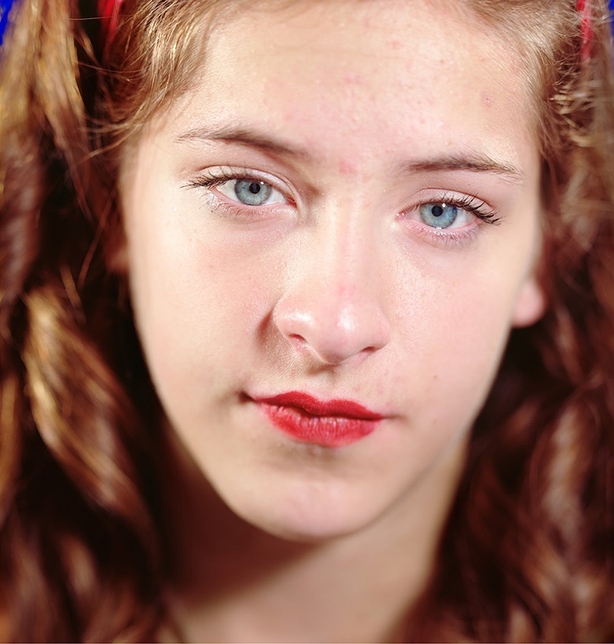 November to February A new body of work by Irish artist Daphne Wright, Daphne Write: Of Course, will open at the Crawford Art Gallery in November, and include new video works, stitched work, wood relief carvings and clay objects. 15 November - February 17 2020 www.crawfordartgallery.ie
At the Irish Museum of Modern Art, Derek Jarman: Protest! will focus on the late British artist and filmmaker's work. This major retrospective featuring painting, sculpture, film making, writing, gardening, theatre design, pop-videos, as well as queer agit-prop and political activity will open at IMMA in November and run until February 2020. Protest! will highlight the work of one of the most influential figures in twentieth-century British culture, marking 25 years since his death. The Void, Derry will also present a selection of Jarman's film works in late 2019. November 2019 – 23 February 2020