Actress Aoibheann McCann can be currently be seen in The Gate Theatre's acclaimed production of The Great Gatsby, which runs until Feb 16, 2019 - if you hurry, you might still pick up a ticket for the sold-out run. She also appears in the film Soulsmith, which screens on RTÉ One on Friday, December 21st.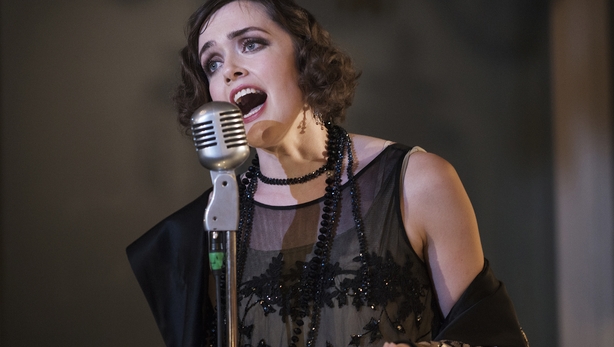 Aoibheann's had a busy year, will roles in a pair of Rough Magic's productions, their adaptation of James Joyce's Portrait Of The Artist As A Young Man and Shakespeare's A Midsummer Night's Dream, and in The Gate's musical Assassins. We asked her for her choice cultural picks...
FILM
I have been either rehearsing or touring in the last two months, sometimes simultaneously, but I now have the (day) time to catch Rosie, directed by Paddy Breathnach. Watching an Irish movie in a wonderful Dublin cinema like The Lighthouse feels very special. I caught Dublin Oldschool there a few months ago and it felt right to experience it not far from where much of it was shot. If you can get your eyes and ears on Spent, a short film by exciting film-maker Claire Byrne then do it. She is undoubtedly a rising star in screen.
Aside from the wonderful offerings from Irish cinema I would have to say I fell in love with the German film The Lives of Others about ten years ago, and it remains one of my go-to recommendations. I even have the poster framed in my house.
MUSIC
During the summer we had the privilege of performing in The Kilkenny Arts Festival. The Gloaming's violinist Martin Hayes and guitarist Dennis Cahill were also performing but our show times clashed; to my utter glee and awe I caught them playing on the streets before their evening performances. It was extraordinary to experience their talent right there on the pathways of the city. The Gloaming take you to other worlds with the sound, storytelling and atmosphere they create.
Recently The Great Gatsby's cast were asked to create a playlist for their character; Myrtle is a gutsy, spirited figure who loves passionately while enduring huge pain, so my playlist is a mix of Martha Wainwright, Beyoncé, Cigarettes After Sex, INXS, Chaka Khan, Perfume Genius, Stromae, Dolly Parton, Father John Misty, Young Fathers and Soko, to name but a few. Let's just say she is a 'complicated' woman.
BOOK
I am currently reading Zadie Smith's Swingtime – I keep putting it down for weeks and then picking it up again. I'm not sure it's an addictive read but Smith writes so beautifully and so unapologetically that I am thoroughly enjoying it. I read Louise O'Neill's Almost Love in a few days; it was so compelling. The story speaks to my generation, exposing our battle with ourselves and uncovering the pressures to become what is expected of
us. I cannot wait to read Normal People by Sally Rooney. It has been the most recommended book this year by far.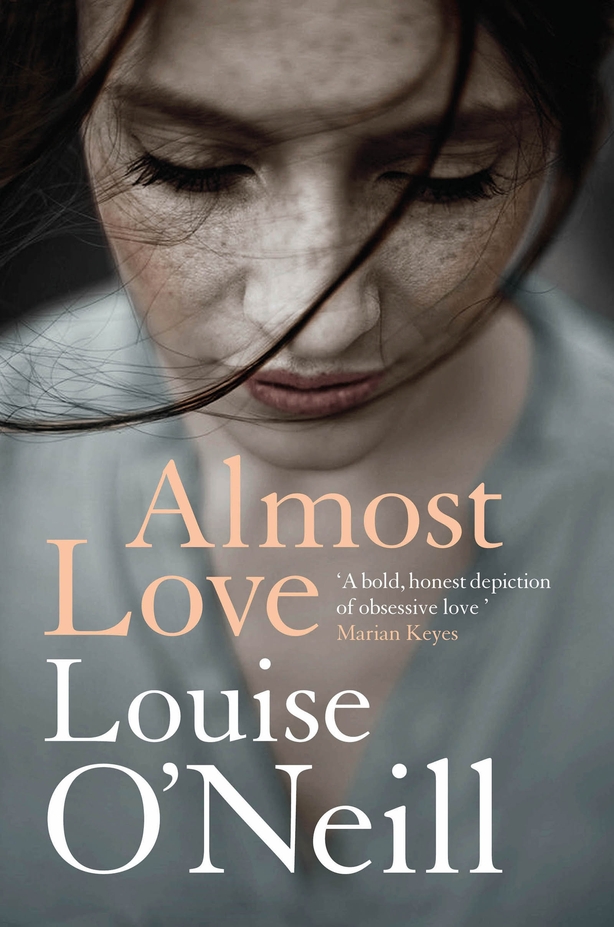 PLAY
I am so excited for The Children at The Gate, opening in early March. Directed by Oonagh Murphy with a dream cast, it is going to rock its audience's world. The play sees three nuclear scientists together in a cottage, following a nuclear disaster, as written by the extraordinary Lucy Kirkwood; it really feels like our world, in many ways, is self-destructing, especially in the face of climate chaos and this play will speak to
each of us. I am currently performing with a hugely talented cast in The Great Gatsby, running at The Gate until mid February. I have to pinch myself each night – it is a dream role in an amazing house with an awesome team.
This is the moment we have all been waiting for! Sean McGinley, Marie Mullen, and @TherealGerRyan of The Children and Marty Rea and @mumstrokesactor of Beginning will open our new season #LOVEandCOURAGE.
Check out https://t.co/ac7JvYlJ4t for more details#NewSeason #IrishTheatre pic.twitter.com/JAqFKep3oX

— Gate Theatre (@GateTheatreDub) December 13, 2018
TV
A few weeks ago, I was truly addicted to Wanderlust, made by BBC & Netflix. I squeezed the episodes into a few days, whenever I had a minute. There is a whole episode performed predominantly by Toni Collette and Sophie Okonedo and it is a masterclass in acting and screen writing, in my humble opinion. It looks closely at how and why we do things to enliven and often to jeopardise our relationships - I was rightly hooked. Taken Down on RTÉ is a painful but wonderful telling of a part of Irish life we really don't hear of or know enough about. It has been so thrilling to see an array of ethnicities on our screen, telling a hugely important, heartfelt story.
GIG
Thanks to a busy schedule of performances this year I haven't been able to see as much live music as I'd like. The last time I was free to attend a gig was the All Together Now festival. My most vivid memory is dancing my ass off to Groove Armada, and then when Saint Sister performed a beautiful cover of The Cranberries' Linger they had us all in tears. I desperately wanted to attend the Little Green Cars gig recently at Vicar St – the
images and videos of the night are magical. When I can I intend to enjoy an injection of live music.
ART
One of my happy places in Dublin is the National Gallery. Ever since I took art for my Leaving Cert I have been mildly obsessed with Jack Yeats, especially his later work. Standing before his works has a calming effect and that wing of the gallery makes me feel at peace, lifting my spirits. On a year abroad in France I befriended Louis Le Brocquy's niece Melanie, and one evening she showed me some of the sketches she had of his; it was such a buzz to be able to (carefully) touch them and it reinforced my fascination with his work.
TECH
I have started using the Ecosia search engine in the last few weeks. It isn't as precise as Google but it improves daily (the more we use it) and the most important thing: the profits plant trees. It blows my mind that by simply using a search engine we can help increase the oxygen in the air and absorb carbon dioxide. I did some research on its legitimacy and there is huge evidence that trees are, indeed, being planted in places all over the planet, thanks to this website. You can switch to Ecosia immediately and it is really simple.
THE NEXT BIG THING...
Our generation is very discontented with how the 'economy' or a fixation with 'big profit' is taking precedent over housing, climate action and the future of those beyond us. Talking to a number of grassroots groups, populated by individuals from an array of backgrounds, creeds and incomes and united by a thirst for positive change, 2019 will be a year of innovation.
We will see a greater engagement with circular economy that is built in and for sustainability, especially in fashion. Startups like Swapsies Dublin or Nu:Wardrobe will attempt to hold off the enormous clothes waste that ends up in landfill by enabling renting or swapping clothes. If government takes necessary steps and implements more progressive legislation, ending fossil fuel engagement and looking to a profitable, greener economy we could be a hugely inspiring beacon in the climate action challenge. So many want this to be the
'next big thing'.
The Great Gatsby is at The Gate Theatre until Feb 16, 2019 - more details here.