18 artists have been awarded prestigious Next Generation bursaries by the Arts Council - the programme recognises and promotes a selection of artists from different disciplines, such as traditional arts, music, dance, film, theatre and literature, with the bursary affording them the time they need to develop their practice. 
The artists who received the bursaries are from all over the country including Cork, Tipperary, Dublin, Wicklow, Kilkenny, Galway, Mayo, Louth and Monaghan.
We need your consent to load this Vimeo contentWe use Vimeo to manage extra content that can set cookies on your device and collect data about your activity. Please review their details and accept them to load the content.Manage Preferences
Arts Council Director Orlaith McBride said: "What makes the Next Generation award special is that it identifies an artist at an early but pivotal moment in his or her career. The Arts Council's investment buys them time, and the opportunity to engage with mentors or other supports that we hope will have a transformative impact on their work in future years."
THE ARTS COUNCIL NEXT GENERATION AWARD - MEET THE RECIPIENTS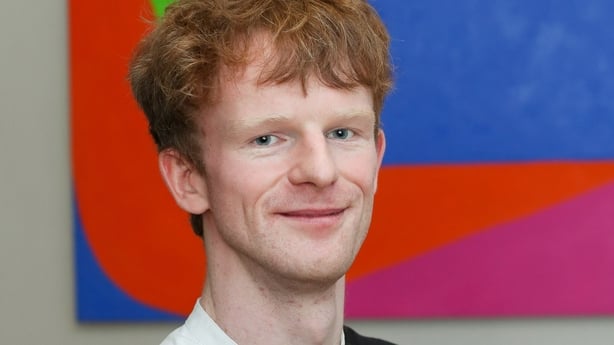 Kevin Breathnach is a writer from Dublin, who currently lives in Belfast. In 2011, he received a BA in French and Philosophy from Trinity College Dublin (TCD). Between 2011 and 2014, he was the literary editor of Totally Dublin. In 2015, he received an MPhil in Textual and Visual Studies (TCD). His work has appeared in the Dublin Review, The Tangerine, Response to a Request, Fallow Media, gorse, The White Review, Granta (online) and more. His debut collection of essays, Tunnel Vision, in which intimate portrayals of unstable masculinity, sexual repression, political inaction and addiction collide with sex critical narratives on photographic self-portraiture and the personal diary, will be published by Faber in March 2019.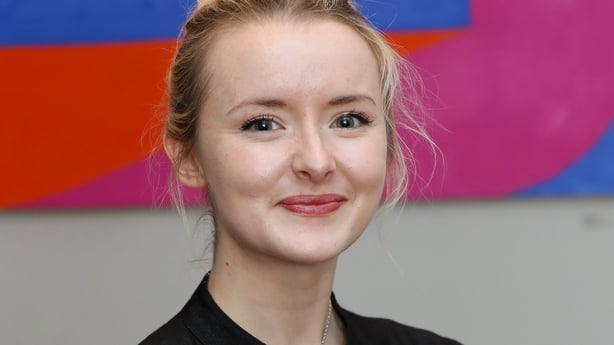 Myrid Carten is an Irish moving image artist whose screened work internationally. Since graduating from BA Fine Art at Goldsmiths University of London in 2014, she has worked at the intersection of experimental video, documentary and cinema to question the borders of subjectivity and truth. Her 2017 BBC commissioned work Star Factory screened in VOID gallery, Washington DC and Delhi Film Festival. She has been supported by an ACNI SIAP in 2016 and completed the ACNI & British Council International artist residency to India 2017-18. She recently received the Fire Station Artists Studio Digital Media Award 2018 and the Temple Bar Gallery + Studios Project Studio Award 2018-19. Originally from Donegal, Myrid is currently developing a new body of work around Gortahork.
We need your consent to load this YouTube contentWe use YouTube to manage extra content that can set cookies on your device and collect data about your activity. Please review their details and accept them to load the content.Manage Preferences
Peter Fahey, from Clonmel, studied music at the Royal Northern College of Music in Manchester and in the United States at Cornell University and, as an exchange scholar, at Columbia University. His music has been performed at venues such as Carnegie Hall and the National Concert Hall Dublin by some of the leading interpreters of new music including the Aspen Contemporary Ensemble, Continuum, Crash Ensemble, Ensemble Musiques Nouvelles, ensemble recherche, Ensemble SurPlus and Talea Ensemble. Previous awards include the American Composers Orchestra Underwood Commission, a Susan and Ford Schumann Fellowship from the Aspen Music Festival, the Margaret Lee Crofts Fellowship from The MacDowell Colony and the Franz Liszt Stipendium from the Hochschule für Musik Franz Liszt Weimar. Current projects include new works for the RTÉ National Symphony Orchestra as part of their 2019 Composer Lab, LAPS Ensemble (Brussels) and a half-concert length piece for American pianist Andrew Zhou commissioned by the Arts Council.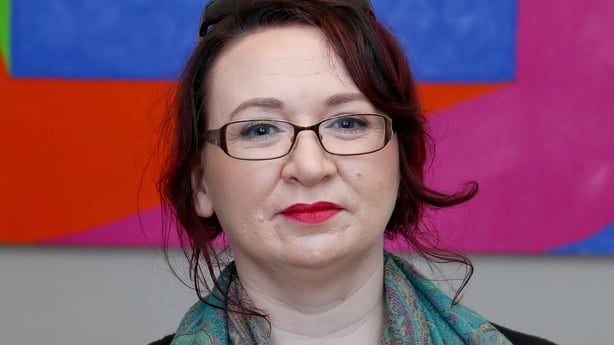 Lauren Foley is Irish/Australian. Her stories are published internationally. She read English and Geography at Aberystwyth. Then, studied postgraduates in TESOL and Applied Linguistics at Canterbury. She worked for many years as a university teacher in Ireland, Britain, and Australia. Lauren has Systemic Lupus Erythematosus (SLE) and is disabled, owing to this the majority of her writing is dictated. Her short story, K-K-K, won the inaugural Neilma Sidney Short Story Prize with Overland Literary Journal and was shortlisted for the Irish Book Awards Short Story of the Year (2016). She was shortlisted for the Hennessy New Irish Writer of the Year (2017), and is a recent Pushcart Prize nominee. Lauren is from and lives in North County Dublin and is a Fingal Arts Funding awardee (2018). She has also been awarded a Varuna Fellowship, Tyrone Guthrie Residency, and Cill Rialaig Residency.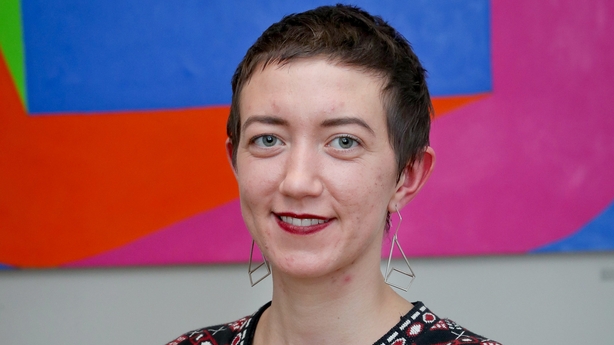 Kerry Guinan is a visual artist working in the mediums of public intervention, performance, and social experiment. Her practice is highly engaged with unfolding societal issues, particularly in regards to private property, social exclusion, and inequality in the arts. Her work has been featured in leading public art journals, including FIELD Journal of Socially-Engaged Art Criticism (2018), Art & the Public Sphere (2017) and Forecast Public Art (2017). For Liberate Art (2016), Guinan unsuccessfully contested in the Irish General Election with a collection of art-related policies, including the dissolution of the Arts Council of Ireland. She is currently supported by Fingal Arts Office's Artist Support Scheme (2018) and has been appointed as a public artist to their Buildings and Public Spaces panel (2017 – 2021).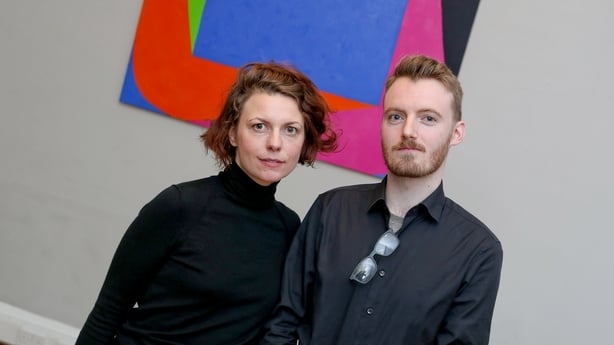 Dean Kavanagh & Anja Mahler Dean Kavanagh is a filmmaker who works in the genre of experimental film. Growing up in Wicklow, Kavanagh is an active filmmaker since his teens and has created 68 films over the past decade. In 2011, he was awarded a BA in Media Arts and has established a career in the film industry in parallel to his creative career. Anja Mahler is a visual artist with a practice situated in the field of time-based art. She grew up in the German Democratic Republic and assumed her studies in Fine Art in Ireland in 2005. She was awarded a BA Honours from the National College of Art and Design in 2010. In parallel to her creative career Mahler works as an archivist specialising in preservation of audio-visual and sound content. Kavanagh and Mahler are working together since 2015. The essential element of their collaborative works is the passage and manipulation of time through the expressive use of moving image technology and the human body.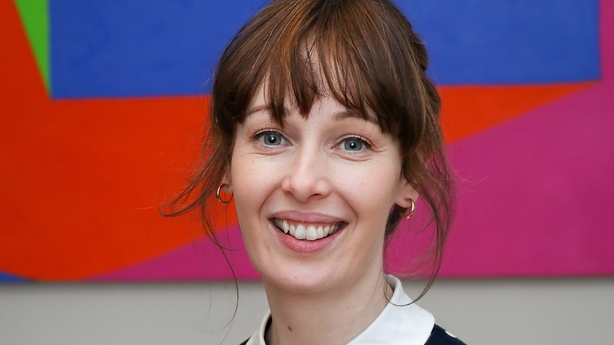 Eleanor McCaughey is an Irish artist living and working in Dublin. McCaughey's work has featured in this year's Tulca festival, Syntonic State, curated by Linda Shevlin. Recent exhibitions include The blood-dimmed tide is loosed at The Complex Dublin. Like Me at The Dock, Leitrim and There is a policeman in all our heads; he must be destroyed at Pallas Projects, Dublin. McCaughey is currently a participant in The Turps Banana Correspondence Course London 2018/2019. She is an awardee of the Conor Prize for a figurative work from the Royal Ulster Academy and the KM Evans Painting Prize, from the Royal Hibernian Academy. Her work is represented in the OPW state art collection and private collections in Ireland, Europe, United States and Canada.
We need your consent to load this YouTube contentWe use YouTube to manage extra content that can set cookies on your device and collect data about your activity. Please review their details and accept them to load the content.Manage Preferences
Jonah McGreevy (Dublin City) is an acrobat, aerialist, set maker, choreographer, and director of modern art circus productions. Forming one half of the creative team behind Loosysmokes. His first work, Behind the Dark, drew an audience deep in the woods at night, received raving five-star reviews and awards, and has toured internationally. This was followed by the critically acclaimed Raven Eyed and this year's premiere of The Lightkeepers' Last Stand, the first major work for children produced by Loosysmokes. Jonah's interests lie in creating works that envelop an audience, that blend dance, theatre and circus into something entirely new. Outside of circus Jonah possesses an eclectic resume including years spend in rigging, political organising and consulting and studying human genetics. Born in a small town in rural western Pennsylvania, Jonah settled in Ireland over a decade ago, and ran away with the circus shortly thereafter.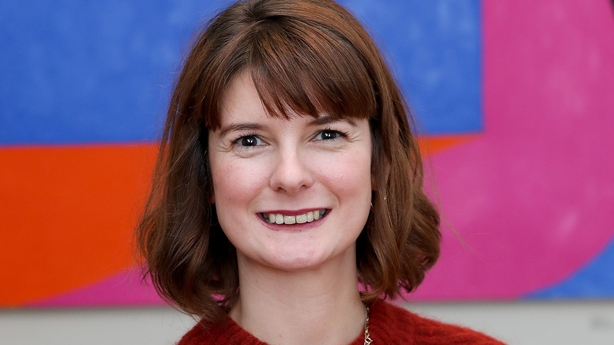 Julie Morrissy is a poet, critic, and activist. She is a recipient of the Next Generation Artist Award for 2018-2019 from The Arts Council. Her first collection Where, the Mile End is forthcoming in 2019 with BookThug (Canada) and tall-lighthouse (Britain & Ireland). In 2016, her pamphlet I Am Where (Eyewear 2015) was shortlisted for Best Poetry Pamphlet in the Saboteur Awards, and she was selected for "The Rising Generation" by Poetry Ireland Review. In 2015, she was shortlisted for the Melita Hume Poetry Prize, and chosen for the Poetry Ireland Introductions series. Her creative and critical work has been published widely including in gorse, Cyphers, The Stinging Fly, Poetry Ireland Review, ASAP/Journal and White Wall Review. She has represented Ireland at O, Miami Festival 2018, and Toronto International Festival of Authors 2016, and has given readings at Book Week Scotland, Strokestown International Poetry Festival, Dublin Book Festival, International Literature Festival Dublin, and Cork International Poetry Festival.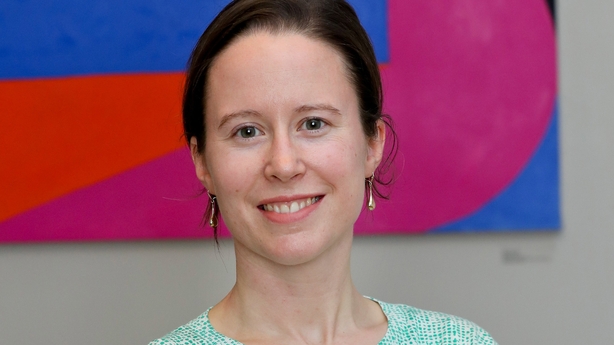 Siobhán Ní Dhuinnín (Cork City) is a dance artist based in Cork. She trained at Northern School of Contemporary Dance (Britain) and subsequently completed a Masters in Contemporary Dance Performance, Irish World Academy of Music and Dance graduating in 2012. She has danced for Jessie Keenan, Junk Ensemble, Laura Murphy and Mary Wycherley. Siobhán was a member of Croí Glan Integrated Dance Company, performing works by Fearghus Ó Conchúir and David Bolger. Siobhán's work is primarily place-based and site-specific manifesting in film and live performance. It has been shown nationally and internationally including at Bandon Arts Festival, Dance Limerick, Firkin Crane, Folkestone Fringe (Britain), Tipperary Dance Platform and Echo Echo Festival of Movement and Dance. Siobhán is Rinceoir Cónaitheach (sCéim Rince), Ionad Cultúrtha, Baile Mhúirne Co Chorcaí 2018 -2019 funded by Arts Council (Dance Artist in Residency Scheme), Cork County Council, Ealaín na Gaeltachta and kindly supported by Ionad Cultúrtha.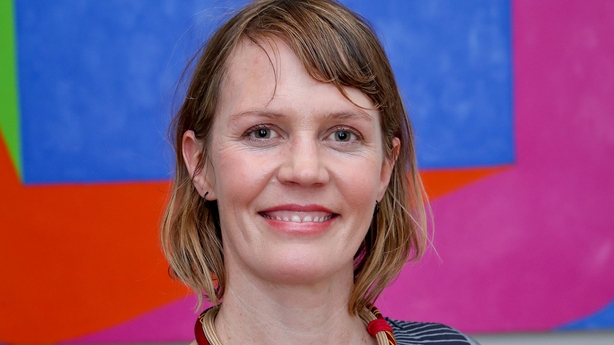 Seoidín O'Sullivan is a contemporary artist and educator. Her art projects are collaborative and focus on people joining together in action to protect and develop an aspect of their local commons. Her practice supports sustainable models within various ecological contexts and addresses issues of land use, lost knowledge, social justice and biodiversity. Creative output includes critical and creative pedagogic exchange, commoning infrastructures, drawings, video, publications and walks. Her recent projects include Hard/Graft (2017) with Studio 468, Common Ground which looks at reproductive labour and collectively grafts trees towards community orchards for Dublin and The Tree Line Project exploring the politics of trees in Ireland. Last year she was awarded the inaugural Hyde Park and SweetWater Foundation Residency to Chicago with CREATE and IMMA. She is an active organiser of The Mothership Project who are currently collaborating with Cow House Studios on the Satellite residency and working towards rights for artist parents. Seoidín grew up in Kitwe, Zambia and later lived in Durban, South Africa where she completed a Bachelor Degree in Fine Art (2000). She has a Masters in Fine Art Media from the National College of Art and Design, Dublin (2005- 2007) and Post Graduate Diplomas in Third Level Teaching and Learning (2010) and in International Development Studies (2004). She currently lives in Dublin, Ireland and is an Art Lecturer at St Patricks College, DCU.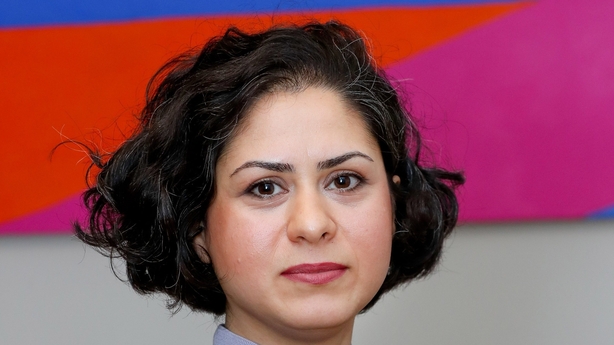 Atoosa Pour Hosseini is a Dublin-based artist and filmmaker. Her works are influenced by historical avant-garde cinema and explore questions about illusion, reality, and perception through the media of film, video and performance. She holds an MA in Fine Art Media from the National College of Art and Design, Dublin. She is a Co-Director of the Experimental Film Society which is an Irish company dedicated to the production and screening of experimental cinema. She has received awards for her practice from the Arts Council of Ireland, Culture Ireland and Temple Bar Gallery + Studios. Her works have shown in festivals, museums, and showcases throughout the world. Recently presented at The Irish Film Institute, Dublin; 63rd Cork Film Festival; The Museum of the Moving Image, New York; Thai Film Archive, Bangko; Plastik Festival, Dublin; LUFF, Switzerland; The National Cineteca of Mexico; and The Museum of Contemporary Art, Tehran.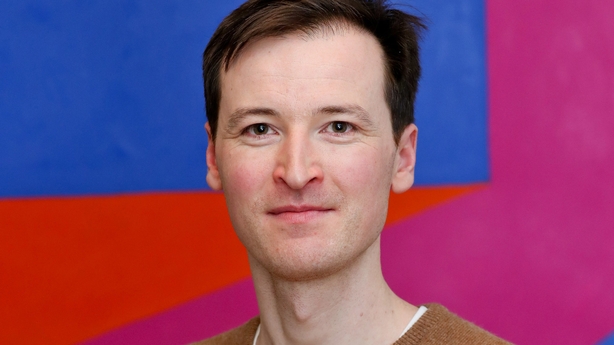 Sven Sandberg was born in California and received his MFA from the National College of Art and Design in Dublin in 2016. He has participated in group shows in the United States and Ireland, including the 2016 RDS Visual Art Awards exhibition, where he was joint recipient of the R.C. Lewis-Crosby Award. His paintings are in public and private collections in the United States and Ireland. Sven Sandberg currently lives and works in the west of Ireland.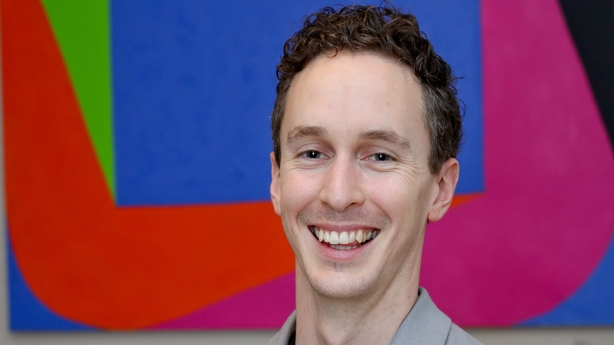 Liam Scanlon is a Masters graduate in Traditional Dance Performance at the Irish World Academy, and a winner of Corn TG4 at Oireachtas na Gaeilge. Liam's art is firmly rooted in the sean nós dance tradition. Over the years, Liam has performed across Europe, North America, Russia, Japan and New Zealand. Between 2015 and 2017, Liam was part of the Irish-Québécois collaboration, Sokalo Remix, with Montréal based Zeugma Danse. Liam became a Dance Ireland Associate Artist in 2016, performing his choreography, Nascanna, as part of First Looks at Dublin Dance Festival. In 2018, Liam choreographed for Preab Meadar, a concert of sean nós song, music and dance, based on the irregular time signatures of the medieval Dán Díreach. Through his role at Leitrim Dance Project and as a regular tutor at the Irish World Academy, Liam is keen to see the nurturing and development of a living traditional dance community.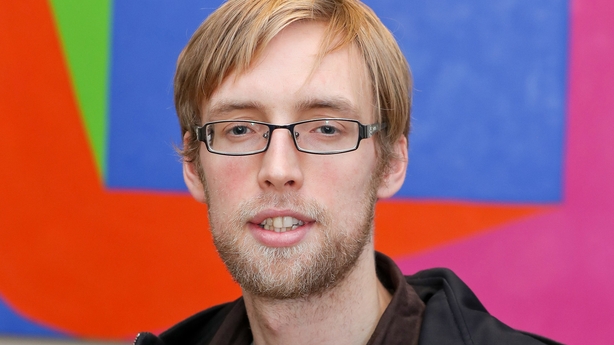 Shane Mac an Bhaird is a playwright from Ballybay, Monaghan. His last play, Melt, was produced in the 2017 Dublin Theatre Festival by Rough Magic and nominated for an Irish Writer's Guild's ZeBBie Award for Best New Play of 2017. He directed his previous play, Traitor, for ThatLot at the 2016 Dublin Fringe. Traitor was published by Oberan books in Fresh Cuts: Plays from Dublin Fringe 2015 & 2016. He was a Rough Magic Seeds participant from 2014-2015 and holds an MRes in playwriting from the University of Birmingham. Shane has worked in theatre in different capacities, directing Lisa D'Armour's Anna Bella Eema in Project Arts Centre in 2015 as part as Rough Magic Seeds and working with companies Ouroboros, Blood in The Alley and The West Cork Fit-Up Festival.
Additional recipients: Patrick J Rafter, Eimear Murphy, Karen Cogan