First Fortnight preview: When musician Tony Wright, who goes under the stage time VerseChorusVerse, first performed at the First Fortnight Mental Health Arts festival, he was learning to live with his diagnosis of depression, later exacerbated by PTSD after a brutal assault in Vienna in 2011. He speaks about his journey in the seven years since….
January 2011: My old band – And So I Watch You From Afar – and I were headlining a festival called First Fortnight. Back then it was the new festival on the block, and it sought to do as it continues to do now – to end the stigma surrounding mental health issues.
Around the same time, I had just been diagnosed with depression myself. I was struggling to come to terms with it during a time when discussions about mental health happened in a lot more hushed tones than they do today.
Life is a beautiful high-wire tightrope act. I've been fortunate enough to find balance of late and I'm eternally thankful for that. It's been a tumultuous, experimental journey to try and find what works to help me.
Ahead of the festival, the organisers asked me appear on Ray D'Arcy's radio show to promote the event with a few other festival participants. I agreed to do it without much thought. I didn't know it was the most listened to radio show on the island at the time. Within half an hour, I went from about six people knowing about my diagnosis to pretty much the entire landmass being aware.
Watch: No More Years by VerseChorusVerse
And funnily enough this helped me. Talking about what I was going through helped. My struggles certainly didn't stop but the conversation got a little bit louder. In response to my appearance, there were texts, emails and social media posts from others with similar experiences. More people began sharing their own experiences. Empathy and understanding grew a little more each day.
I returned to First Fortnight five years later, in 2016, to represent Ireland at the Nefele Project in Athens, Greece. This was First Fortnight's first step in bringing this January's European Mental Health Arts and Culture festival to Ireland. Before I went on-stage, JP Swaine, First Fortnight's co-founder, introduced me and spoke about the impact my words had had on others all those years ago. He said that through speaking about my mental illness, I had given others the courage to seek help when they needed it. I'd never thought of it that way.
Luckily things have gotten better for me. But we're never fully out of the woods, are we?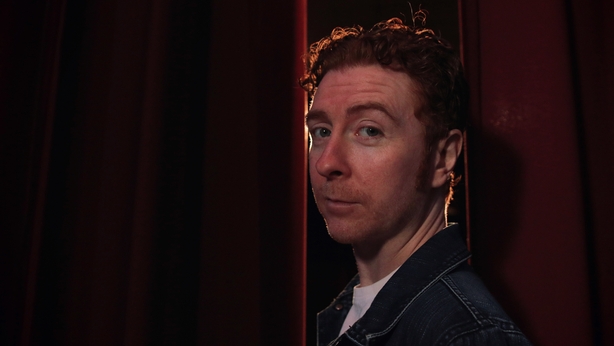 Life is a beautiful high-wire tightrope act. I've been fortunate enough to find balance of late and I'm eternally thankful for that. It's been a tumultuous, experimental journey to try and find what works to help me. I've removed many toxic elements and inserted much healthier ones. This is an ongoing quest to quieten my mind and to try and help others that may need help. At some stage, every last one of us does.
Part of my on-going self-therapy is the act of being creative. I'm probably best known as a musician and this year I released my third solo album, Outro, which was received brilliantly, I'm grateful to say. I've never shied from the topic of mental health lyrically. I continued in that respect when I published my first book this year also, Chapter & Verse(ChorusVerse). It's a memoir of sorts that is as honest as the sun rises in all respects.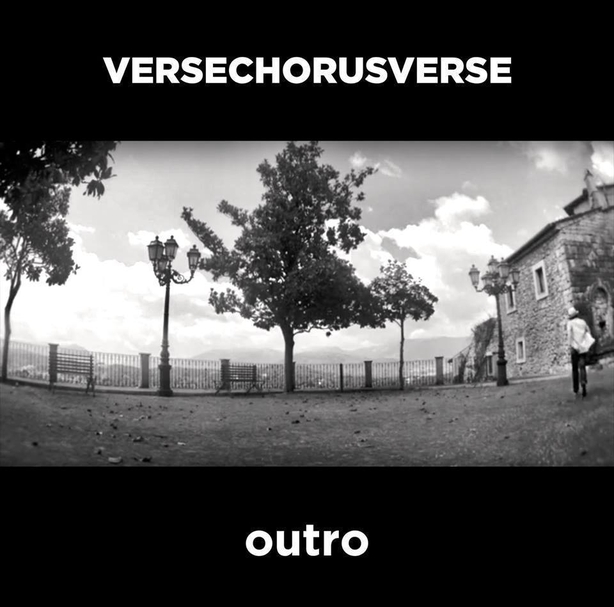 It's full of laughs, but I don't shy away from the strains my mental health has been put under at times. I co-starred in a popular sit-com web series, The Also Rans, lampooning the lifestyle of well... myself! The arts are a tremendous therapy. They always have been. First Fortnight is a beautiful magnifying glass over that age-old truth.
Watch: Tony Wright in The Also Rans
I am proud to be representing the North in some capacity in a truly outward looking and inclusive European festival on a matter so close to my own and so many people's hearts, minds and lives.
Especially since the conversation needs highlighting still; particularly in my own, Government-free corner of the Island, where I am painfully aware that suicide rates are amongst the highest in Europe.
Recently, I lost a very good friend that way. I've lost too many that way. WE have lost too many that way.
Look after one another. Keep the conversation alive. We can win. We must win. We shall win.
Tony Wright's debut book Chapter & Verse(ChorusVerse) and his latest album Outro are out now. Tony will perform at the First Fortnight European Mental Health Arts and Culture Festival on Tuesday January 8th, at The Sound House, Dublin at 7.30pm as part of Culture Vultures - full details here.