Actress and writer Caitríona Ní Mhurchú writes for Culture about her new Drama On One play, Paper Femme - listen to it above.
In Paper Femme, two worlds collide when a feminist podcast explores our Georgian past...
I'd worked with Drama On One producer Kevin Brew before, so I was thrilled when he asked me to write for the series. But the more I thought about 100 Years of Suffragettes, I began to feel a little overwhelmed. There are so many women's stories that haven't been told, so many themes ripe for examination and it's such an important topic. Such a live topic. The battles fought by the first suffragettes are still being fought. Questions of equality in public and in private, at home and in work, are still being answered.
The #MeToo movement, an international silence breaker, ripped through workplaces from arts to politics, here and abroad. Gender-based pay differences, harassment policies, diversity statistics remain in the spotlight. While WakingTheFeminists changed the way women artists and art workers are talked about. Both questioned the visibility of women in our society. Who gets to tell the stories? Whose voices are heard? Whose voices are silenced? Who is believed?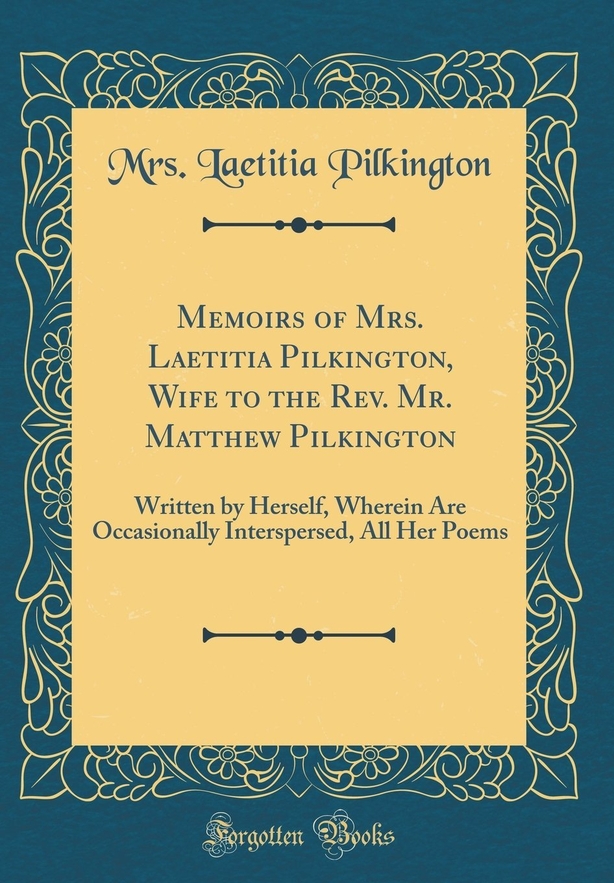 These were the questions that were running through my head. I worried at them. Although I knew I didn't want to hit them head-on, I wasn't sure how I might answer them. And for some reason, I remembered a book which had joined my creaking pile of unreads – Queen of the Wits by Norma Clarke – the first full-length biography of Laetitia Pilkington, poet and protegée of Jonathan Swift (a great read – highly recommended). And something clicked.
Her memoirs give a rollicking glimpse into eighteenth-century literary society, while painting a bleak picture of female writers trying to make their way through it. No one is spared.
Here was a woman who wasn't believed. Found in bed with a man who wasn't her husband, she was denounced and subsequently banished. The scandal nearly ruined her. Her struggle to survive in early eighteenth century Dublin and London is an extraordinary tale of near-unimaginable endurance. Alone and destitute in London, she began writing, mostly for men, who often passed off the work as their own. Having been imprisoned for debt, she began working on her memoirs on her release. The memoir was a very new form and she was one of its first exponents. Her former husband was less than happy that she was intent on publishing her memoirs, and he managed to ensure that no publisher in London would touch her with a barge pole. This didn't deter Laetitia. She moved back to Dublin and found a publisher here. Her memoirs give a rollicking glimpse into eighteenth-century literary society, while painting a bleak picture of female writers trying to make their way through it. No one is spared.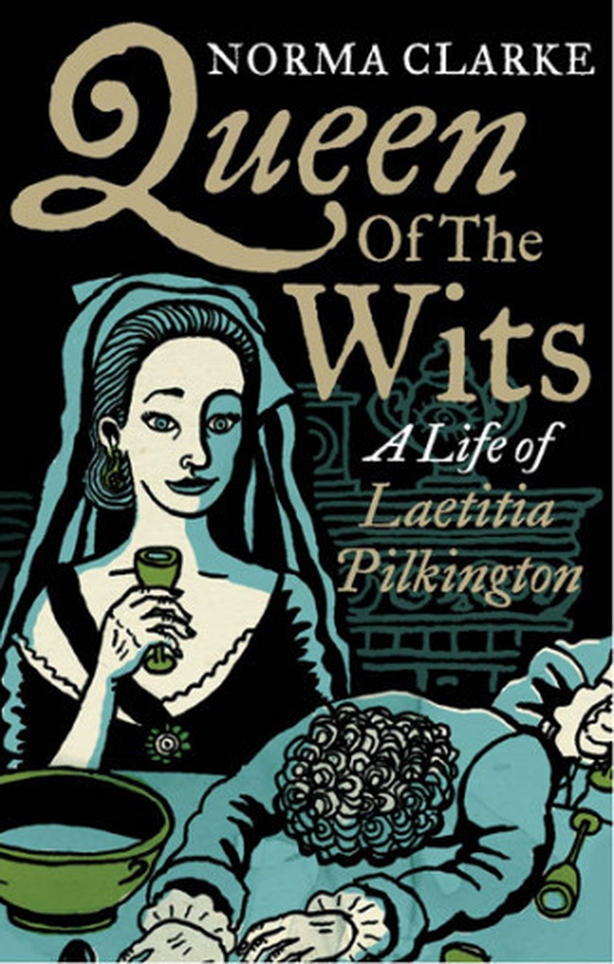 I have a tendency to over research, wandering down labyrinthine avenues that interest me, but Laetitia's experience was so rich I couldn't look away. It was tricky to negotiate a form that would give listeners a sense of her. Her wit, her fortitude, her sheer glamorous resilience in little over half an hour. Her life was so sprawling – touching off everything from Swift to Colley Cibber, from evenings with John Wesley to drinking wine with libertines. The whole century seems to be encapsulated in her. And she has an opinion on everything. Her voice is so resonant and speaks so clearly to the now, I wanted to place it in a modern context and thought it would be fun to have her pop up unexpectedly in a Podcast. Really, I just want people to experience Laetitia a little. Hear her. She's rather fabulous.
Drama On One: Paper Femme by Caitríona Ní Mhurchú, with a cast that includes Serena Brabazon, Ruth McGill, Janet Moran, Ian Toner, Caitríona Ní Mhurchú and Sinéad Ni Uallacháin is on RTÉ Radio 1 at 8pm on Sunday, 9 December - listen to more from Drama On One here.