Ireland's Edge is a multidisciplinary creative event series that makes up a distinct strand of the Other Voices festival of music and ideas - watch Ireland's Edge 2018 live from Dingle above.
In very recent times Brexit, climate change, mass migration and immigration, digital technology amongst other factors have been major disruptors of long-held, often unexamined ideas about place.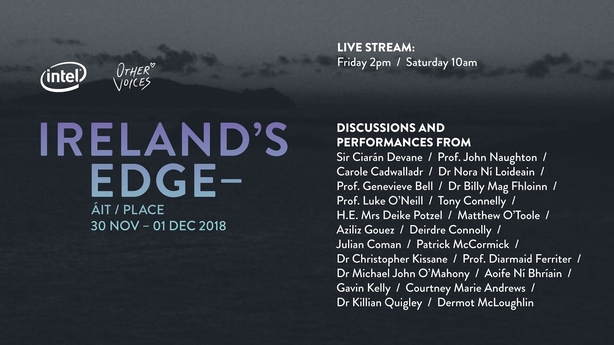 Ireland's Edge 2018 takes some of these themes and interrogates them in the company of an engaged curious attendance and panels of thinkers, policymakers, innovators, commentators and artists.