Canadian husband and wife writing team Irene Sankoff and David Hein write for Culture about bringing their acclaimed musical Come From Away to Ireland - it's now playing at The Abbey Theatre.
When we first met back in first year theatre class, we used to have this debate over whether theatre could change the world. David invariably always pointed to J.M. Synge's The Playboy of the Western World – how it had caused riots and redefined how people saw their language and their culture.
In his preface to the play, Synge wrote, I am glad to acknowledge how much I owe to the folk imagination of these fine people. Anyone who has lived in real intimacy with the Irish peasantry will know that the wildest sayings and ideas in this play are tame indeed, compared with the fancies one may hear in any little hillside cabin in Geesala, or Carraroe, or Dingle Bay.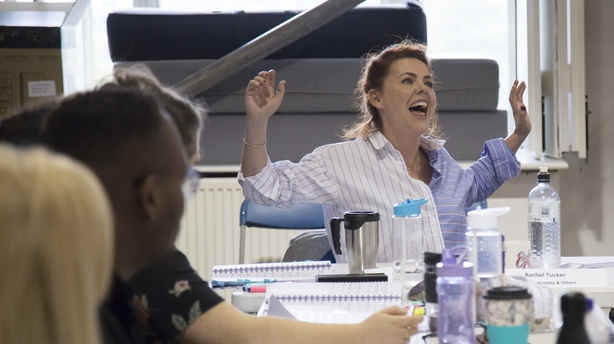 The same could be said of Newfoundland and we owe the same debt to the people there, who shared their stories, dinner tables and homes with us, showing us the same generosity that they showed the world in response to the tragedy of 9/11.
And in the same way, Newfoundland also owes much of its music, language and culture to Ireland. We've even heard it said that since many of the fishing villages that Irish migrants established in Newfoundland were so isolated, that much of the culture and accents there have been captured in amber and preserved. Certainly, when we started talking about the music that we wanted the show to sound like, the list included many bands from Ireland like The Chieftains and The Pogues, joining Newfoundland bands like The Irish Descendants.
As we heard numerous tales of ordinary people and extraordinary generosity, it became clear that during the week of 9/11, for the 7,000 stranded passengers and people of Newfoundland, the island was a safe harbour in a world thrown into chaos.
In 2011, on the tenth anniversary, we spent a month in Gander, Newfoundland and the surrounding communities meeting with the locals, along with countless returning flight crews and pilots, and come from aways (a Newfoundland term for a visitor from beyond the island) who gathered to celebrate the hope that emerged from tragedy. We didn't know what we were looking for, but thankfully the people of Newfoundland are incredible storytellers. As we heard numerous tales of ordinary people and extraordinary generosity, it became clear that during the week of 9/11, for the 7,000 stranded passengers and people of Newfoundland, the island was a safe harbour in a world thrown into chaos. We laughed, we cried, we were invited over for dinner and offered cars. Every character in the show was inspired by a friend we made out there – and we returned wanting to share every story we heard – 16,000 of them, in a 100-minute musical, with 12 actors. As Reg Wright, President and CEO of the Gander International Airport once told us, You're writing a show about giving people sandwiches? Good luck with that!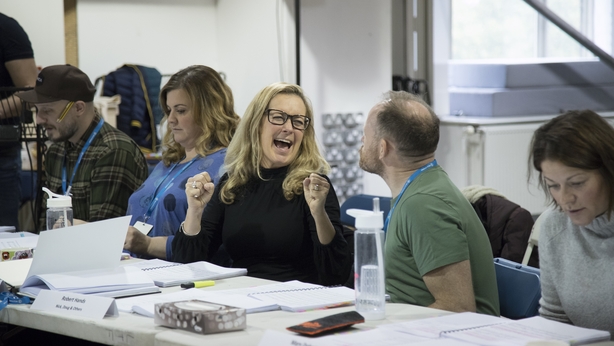 But it wasn't just luck that brought us where we are today – like Synge says, All art is collaboration and like Gander, we had an incredible community who helped us tell this story. Shepherded by our producers, Sue Frost, Randy Adams, John Brant and Joseph Smith, who have assembled the best team you could ask for. It started with our director, Christopher Ashley, whose leadership and artistry are beyond measure. Our music supervisor, Ian Eisendrath, passionately dove into the world of Newfoundland music – he even learned to play the button accordion! And our choreographer, Kelly Devine, together with Chris, created a unique staging vocabulary that moves us from place to place in an instant. Each actor plays locals and come from aways, reminding us that at any minute we could be the ones helping or needing help. These incredible performers switch on a dime from one accent and character to the next, but they also support one another as a true ensemble: a diverse and unique company of individuals telling the story as one. Our Come From Away family includes team members that hail from all across the globe, including Canada, the United States, Ireland, the United Kingdom, Australia and, of course, Newfoundland! Having now seen our teams work hundreds of times, we never get tired of watching the magic they have all created on stage.
What's #ComeFromAwayDublin all about? Writers @SankoffandHein and director Christopher Ashley are here to tell us more! 💙💛🇨🇦🇮🇪 pic.twitter.com/ZtuYOFa9HM

— Abbey Theatre (@AbbeyTheatre) November 23, 2018
Thank you to the little town that welcomed the world, and to everyone who made this journey possible. We will never forget those lost that day, and we hope that this show can continue to be a reminder of the positive impacts that we as individuals can have even in the face of calamity. With every performance and new production opening around the world, we hope to honour what was lost and commemorate what was found.
We are incredibly honoured to be bringing this show to the same theatre that Synge first presented Playboy in. Please don't riot. Instead, if you enjoy the show, please pay it forward by sharing some kindness, not just in response to tragedy, but every day. That's how we'll change the world.
Come From Away is at The Abbey Theatre, Dublin, until 19 January - more details here.