Alice Maher is one of Ireland's foremost contemporary artists - her practice involves many different media, including painting, drawing, sculpture, print, photography and installation. She has exhibited widely across the globe, and represented Ireland in the 22nd Sao Paolo Biennale. Her multi-part installation Vox Materia runs from 29th November to 22nd December at Dublin's Kevin Kavanagh Gallery. 
We asked Alice for her choice cultural picks...
---
FILM
The most interesting thing I have seen on the big screen recently was called Town of Strangers at Cork Film Festival. It was termed a 'docu-drama' and looked at the lives of a diverse group of people who all ended up living in Gort, Co. Galway. I had never seen an Irish documentary like it before. It wasn't just 'talking heads' with back stories in Syria, Brazil, Afghanistan or the UK. The director, Treasa O'Brien, allowed the lives of the blow-ins to spin out in time as they re-interpreted their own stories for her. So many documentaries you see now are exploitative or sensationalist. Town of Strangers, on the other hand, was complex and unresolved, mysterious and restrained, just like most real people.
We need your consent to load this YouTube contentWe use YouTube to manage extra content that can set cookies on your device and collect data about your activity. Please review their details and accept them to load the content.Manage Preferences
MUSIC
Christine and the Queens, not just because she sings in French (no dreary fake American accent) but her style is superb and her choreography is class. Her songs are fresh and sparky yet have a melancholic quality along with great resonant arrangements and rich visual effects that compliment the music perfectly. They are playing the RDS on November 30th. Christine's style is as cool as it gets and I try to copy her suits.
We need your consent to load this YouTube contentWe use YouTube to manage extra content that can set cookies on your device and collect data about your activity. Please review their details and accept them to load the content.Manage Preferences
BOOK
Like everybody else in the country I am reading Milkman by Anna Burns. It seems like a new way of writing, not a 'stream of consciousness' but a kind of stream of forgetfulness, where people are called 'first brother-in-law' and 'tablets Girl' or 'maybe boyfriend'. Her writing captures exactly what it is like to live in a divided surreal community under constant surveillance like Belfast was in the 1970's, where people are reluctant to name the known or to know the nameless and yet they all live lively passionate bewildered lives. Anna Burns is a searingly original and inventive writer and it's great that she won the Booker prize.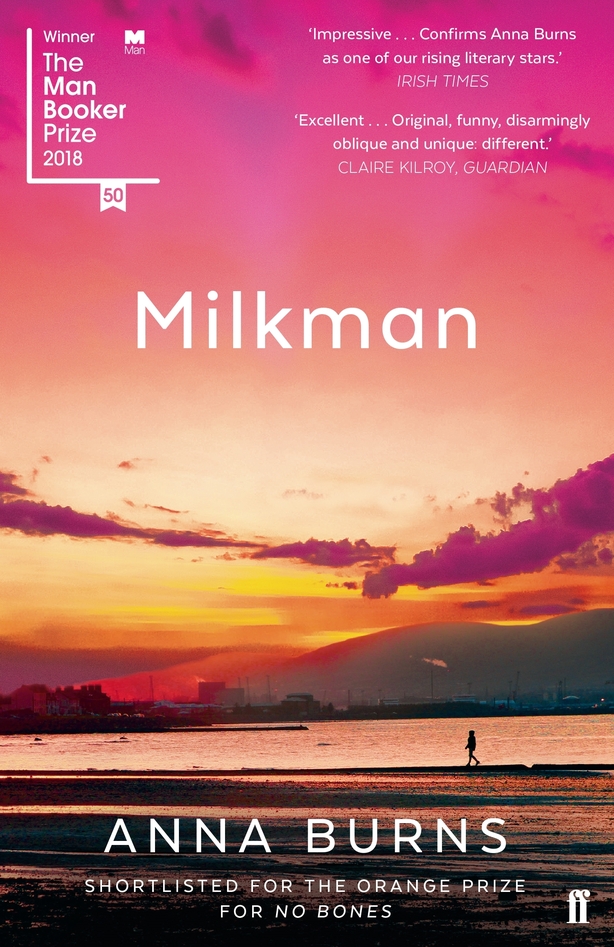 THEATRE
The last piece I saw in a theatre was Soldier Still at the Project by Junk Ensemble. It was a blend of movement, music and text, a real experience imparted by a real soldier, Dr. Tom Clonan and interpreted by a group of dancers who kept together in a form of jerky shared movement, like a pack of dogs. It explored the de-humanising and training of soldiers, and the traumatic impact of blind group-obedience, showing how violence haunts their bodies long after its perpetration. It was a subject I had never imagined a dance company could approach, but of course the human body is exactly the site where that debate can take place.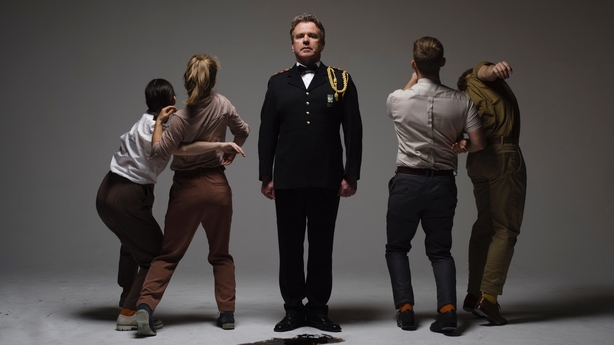 TV
We are obsessed with news programmes in our house. So when anything is going down, like an election or a revolution or a Trump-date, we are switching between channel 4 with Jon Snow, Christiane Amanpour on CNN, RT (Russian TV), France 24 and Malika Bilal on Al Jazeera. That way we get as many viewpoints as possible. We are often surprised at what we come across. We switched to RT during the Repeal campaign and there was John Waters blaming George Soros for the liberalization of Ireland!
GIG
The last gig I attended was in Leeson Lounge, with the Devil's Spine Band. Formed by Trevor Knight and Ed Deane with Honor Heffernan on vocals, it was a thrilling mix of avant garde, country, punk, blues and bad-ass behavior. The band's music is inspired by Oscar Wilde's American lecture tour to Leadvillle, Colorado in 1881 and is a mix of dark melody and lonesome ballad played at breakneck speed. Someone described the experience as 'Coen Brothers meets Captain Beefheart', and that's exactly how it felt. Great for dancing and hanging out, like being at a big tequila party in Death Valley with all your best mates.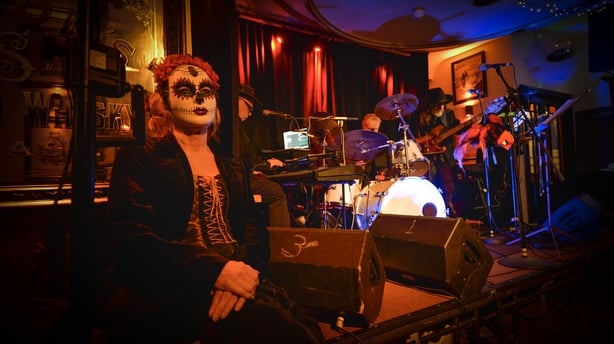 ART
Performance artist Amanda Coogan is choreographing an on-going participatory performance in the National Gallery on Merrion Square. The artist leads different groups of women through the galleries in a silent procession every day. These groups are made up of schoolgirls, senators, artists, business people, ministers, historians, workers, who walk 'with purpose' through the beautiful rooms, like ghosts on a mission. Floats in the Aether is conceived by Coogan to celebrate the centenary of the parliamentary vote for women in Ireland. This walk through the national collection of historic paintings is a powerful way to reclaim and re-populate the national visual imagination with real living women, the 'portraits' of the future.
Powerful performance of Floats in the Aether with Amanda Coogan & Loreto Beaufort today @NGIreland. Really significant to see them walking through the exhibition '[In]Visible: Irish Women Artists from the Archive', and acknowledging the women artists in the collection pic.twitter.com/0yKPjgpulA

— Dr Emma O'Toole (@EmmaOToole2) November 10, 2018
TECH
The only app I ever consult is EasyWeatherAlert. Will I be able to walk, drive, work today? Will my studio windows blow in? Will the dog have a fit? Will the post van make it to our house? Will Dermot's boat capsize? Is it a yellow, orange or red day? It should be called the Wild Warning App for everyone west of the Shannon.
THE NEXT BIG THING...
The next big thing is food and/as art. The Domestic Godless is a group from Cork devoted to cooking, researching and de-bunking the history and lore of food consumption, preparation and classification. The fun and anarchic aspect of their kitchen practice is balanced by a serious consideration for the revival of ancient eating habits and processes. They explore taste and tastelessness in equal measure. They stuff haggis with doritos, make coconut weevil aperitif, Japanese knotweed mousse, chilli chocolate songbird hearts. They smash the rules and re-make them as a feast, a bit like the Devils Spine Band, only with knives!