Author Adrian Taheny writes for Culture about Sins, a new Irish crime anthology with a twist in the tail - several of them, in fact...
We are all storytellers. We always have been. From Phádraig O'Chonaire's M'Asal Beag Dubh over one hundred years ago, to more recently Martin Mc Donagh's The Cripple of Inishmaan, the art of storytelling in Ireland continues to flourish.
In the latter, Johnnypateenmike uses his storytelling as a currency to exchange for eggs, and is met with willing ears and a steady supply of food. Ireland has evolved as a nation of storytellers, and whether it is in the written word or across the negotiating table, we are both highly regarded and envied in equal measure around the world.
Ireland has continued to produce exceptional short story writers over the last century; names such as Seán O'Faoláin, Frank O'Connor, Oscar Wilde, Walter Macken, Samuel Beckett and in more recent years Brian Friel, John McGahern, William Trevor, Emma O'Donoghue and Kevin Barry, to name but a few.
The short story is in our DNA. We can tell them and we can also appreciate them.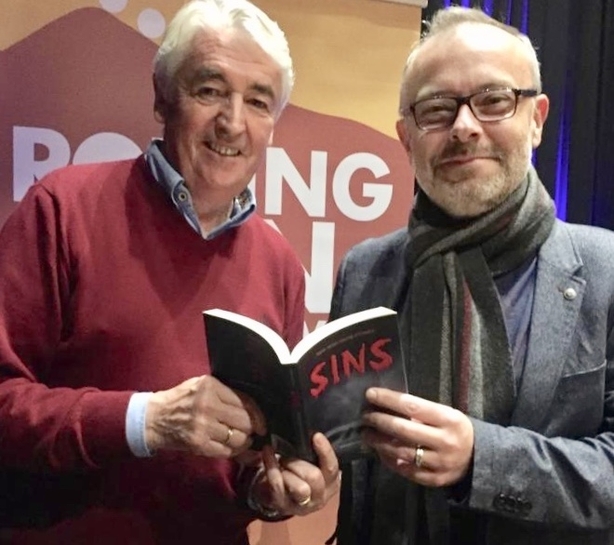 In a world where getting it first is increasingly more important than getting it right, we are bombarded with breaking news from around the globe. This can be overpowering, but it has developed in response to our apparently insatiable appetite for news. We will look for elements that we can relate to emotionally, and will often find them in the way the story is portrayed to us. The worst flooding, with houses and cars being swept away in its wake; the bodies on the ground after the mass shooting, or the image through a viewfinder on an autonomous drone just before a strike on an unsuspecting target somewhere in the Middle East. All engaging, all terrifying.
Against this background, more and more people are turning to books on subjects that are of interest to them. To be read in comfort and at a time that suits. Not loud or intrusive. And it's the full story. A personal experience. The reader forms their own opinion, and may share it with others who are close to them. As a result, the numbers of books published each year has exploded worldwide. For adults, mystery, thriller and crime outsells pretty much everything else.
It was Ferdia Mac Anna who first suggested that we should consider publishing a joint piece of work while we grappled with our own individual novels. The idea gained traction over a number of weeks, and one winter's day in the Grapevine in Dalkey, it began to grow legs.
'97% of novels never get finished', one said.
'Then we will be among the 3 percent that do', she replied.
And so the3percenters was created.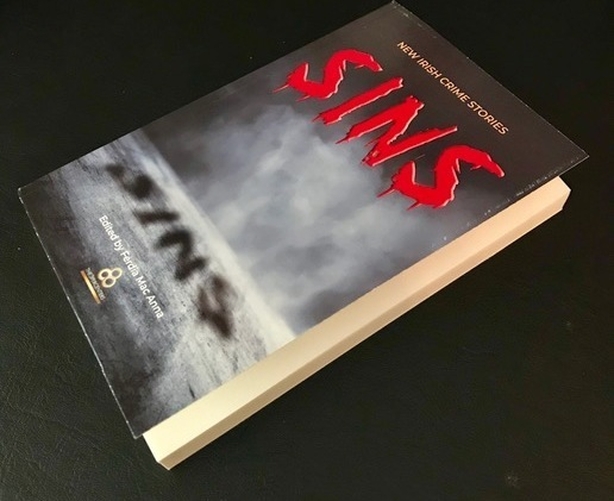 After a few weeks of brainstorming and lively debate, we settled on the crime genre. We saw a gap for an anthology of short stories in that market, and decided to fill it. The classic TV series Tales of the Unexpected was mentioned on more than one occasion, and undoubtedly had an impact on the eventual stories that emerged.
We were seven, and when the Seven Deadly Sins were suggested as a theme, to add diversity to the book, it was embraced with gusto. (Pride, Envy, Gluttony, Lust, Anger, Greed and Sloth). However, the allocation of each 'sin' was a bit more difficult. According to religious belief, each sin is considered equal. Not so in our group. In the end, we drew lots and suffice to say not everyone was ecstatic with the result. Three months later we had eleven stories for our first book, which would be titled Sins.
A murder in Dalkey village is followed by an attempted murder and an affair that goes terribly wrong... A motorbike crash in Blackrock leads to a robbery and a deadly quest for revenge... In a church in South Dublin during the Papal visit, a man is seeking retribution for his dead brother with explosive consequences... These are just a sample of the diverse collection of stories that make Sins a unique publication.
All seven authors are living in Ireland: Adrian Taheny, Alix Moore, Caroline Bale, Jenny Wright, Mark Bastow, Martin Keating and Susan Rodgers. Three were born and bred here while, of the others, two were born in England, one in Scotland and one in America. We made a commitment to publish three books over a two-year period. The first is out now, with a second volume to come in April 2019 and a third in October 2019. To produce and promote the work we formed an authors' collective and publishing partnership - you can find out more about us here.
Sins: New Irish Crime Stories, edited by Ferdia Mac Anna, is available select bookshops now - it is also available online via Amazon.