The Gate Theatre have announced their Spring/Summer programme for 2019 - the theme uniting an eclectic and intriguing slate, which includes two Irish premieres, is Love and Courage.
New Gate Director Selina Cartmell made a splash with her inaugural season, which provided a trio of bona fide critical and commercial smashes - an audacious, immersive take on The Great Gatsby (which has returned to The Gate for a Xmas encore), Roddy Doyle's infectiously funny take on his classic novel The Snapper, and a powerhouse performance from Ruth Negga as Hamlet.
ANNOUNCING SEASON 2, #LOVEandCOURAGE.
Details and tickets for all productions and performances are available via https://t.co/ac7JvYlJ4t or directly from the box office. Book early to avoid disappointment. pic.twitter.com/ZdPGiJTb1U

— Gate Theatre (@GateTheatreDub) November 14, 2018
The Love and Courage season kicks off in February with a double act of acclaimed international works, tackled by top-tier Irish acting talent; Lucy Kirkwood's The Children (from February 28th) stars real-life husband and wife duo Marie Mullen and Sean McGinley in the story of a retired married couple facing their past amid disastrous climate change, while David Eldridge's Beginning (opening March 29th) features Marty Rea and Eileen Walsh as a couple in the first fragile moments of potential love.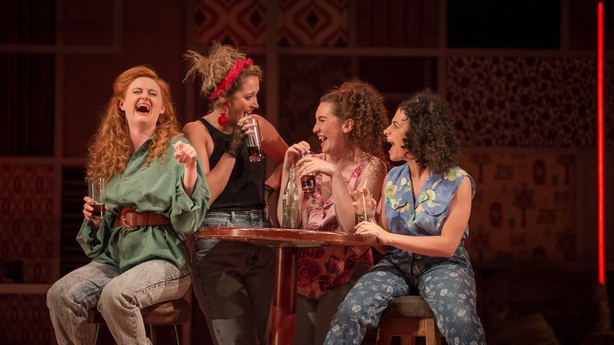 Down-born director Tom Cairns, acclaimed for his work in opera and theatre, makes his Irish debut in April 2019 with what we're promised is a 'visionary' new take on an American classic, Tennessee Williams' The Glass Menagerie - following that, the The Snapper returns for an encore summer season, giving all those who couldn't get tickets last time a chance to catch up with Róisín McBrinn's acclaimed production.
Announcing the season, Selina Cartmell said: "Love and Courage will focus on a specific emotional theme with each production. What does being brave mean today? How do we wholeheartedly embrace love? This theme explores the idea of maintaining optimism in the face of adversity, while offering important insights and wisdom into our world today."
Find out more about The Gate Theatre's 2019 season here.