An Irish Book Award 2018-shortlisted title is RTÉ Radio 1's Book on One title for the next fortnight, from Monday 5 – Friday 16 November 2018: The Cow Book: A Story of Life on an Irish Farm by John Connell, published by Granta and read by its author - listen to the first installment below...
Farming has been in John Connell's family for generations, though the author never intended to go in that direction himself. At an early age, Connell left Birchview, the family home in Soran, Co Longford, and headed off to Australia and Canada. There he studied and worked in a variety of fields, including journalism, documentary making and television production. Eventually, he decided to turn for home and commit some serious time to giving writing for a living a go.
Watch: John Connell reads an extract from The Cow Book
In exchange for getting time to write, Connell worked the family farm and in the process discovered his deep roots with the land and his family's way of living, which he had not thought about or considered in any real depth before. Through this exchange, Connell discovered that the writing material he was looking for was being generated by the very life around him; the weathers of the seasons, the physical activities of running a farm and his emotional re-engagement with his parents, his neighbours and community after a long time spent away.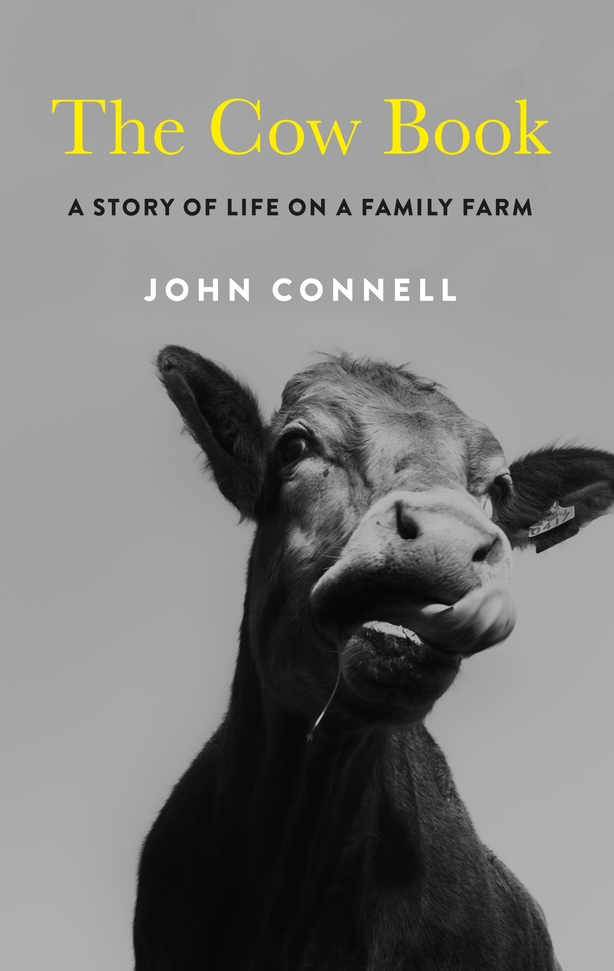 John Connell's book captures poetry and meditation, frustration and lamentation, joy and redemption in working the land, in birthing, in feeding and in milking the herd. Alongside exploring the meaning and consequences of these activities on his own and his family's wellbeing, Connell weaves the story of the cow itself from its place in mythology and ancient cultures through to bullfighting and the cliché of the cowboy.
The Cow Book has been on the bestseller list for most of this year and was nominated in the Ireland AM Popular Non-Fiction Book of the Year category.
Current episodes of The Book on One can also be heard on the RTÉ Player, or via the Book On One website. Tune in nightly to RTÉ Radio 1, weekdays at 11.20pm for the latest installment.