By many peoples' standards, Ray Connelly may have landed himself the greatest job on Earth.  As a newbie journalist in 1967, his first assignment was to follow the Beatles in the Magical Mystery Tour Bus from London to Cornwall. 
For a Liverpudlian especially, it doesn't get any bigger than that. He told Sean Rocks on Arena how he felt heading off on that greatest of adventures.
Listen: Ray Connolly talks John Lennon: A Restless Life on Arena:
We need your consent to load this rte-player contentWe use rte-player to manage extra content that can set cookies on your device and collect data about your activity. Please review their details and accept them to load the content.Manage Preferences
"I was frightened to death because they are the most famous people in the world… We went to the hotel.  I thought, how do I get close, and suddenly Paul McCartney sat next to me and I said, "I know your dad," and that was the breaker."
Eventually, Ray made his way around the Beatles camp, gradually getting to know the band and the crew.
"It took about some months to get to know John, but then he couldn't have been kinder. He was very, very helpful to me."
Ray has just published Being John Lennon: A Restless Life, which captures the many facets of the legend from someone who came to know him well throughout the 60's and 70's. "He was a writer at heart, always," said Ray, telling Sean that if The Beatles had never happened, it was John's intention to become a journalist for The Liverpool Echo.  The book explores the contrasting juxtapositions within John Lennon's personality, as well as details about his life, including his early years which Ray describes as "extraordinary and very sad".
"His dad just sort of disappeared and became a tramp for a time… His mum couldn't really cope. John got handed around from one relative to another, ended up with his aunt Mimi… She was a strong, strong woman and she had great ambitions for him but of course, she loved John more than anybody ever. She's very, very important in his life."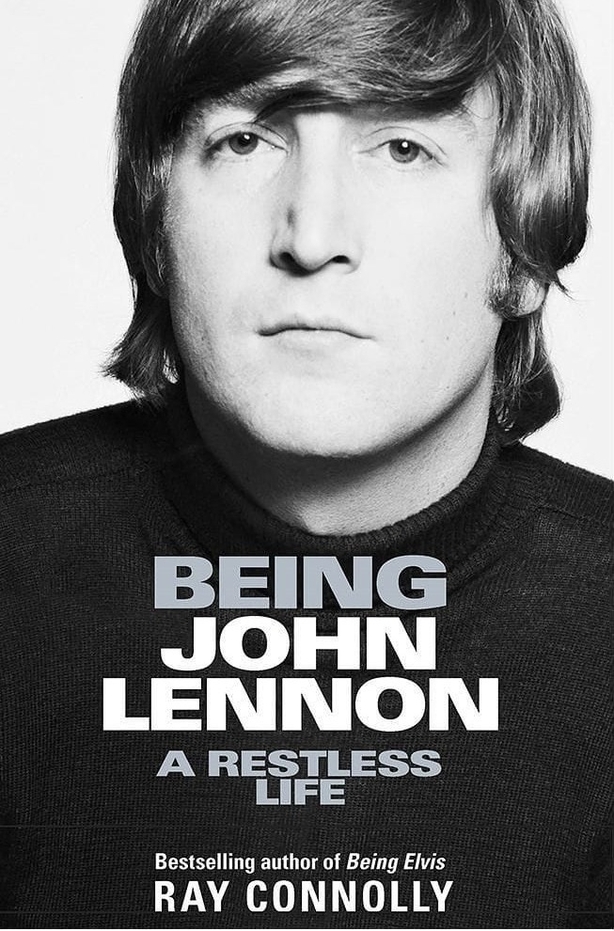 Being John Lennon: A Restless Life is in bookshops now.