Watch Il bravo live from the Wexford Opera House - or watch it on RTÉ Player here.
About Il bravo: One of the most significant compositions by the mature Mercadante, Il bravo, ossia La Veneziana (The Assassin, or The Venetian Woman) is an opera in three acts by Saverio Mercadante to an Italian-language libretto by Gaetano Rossi and Marco Marcello. Their libretto was based on the play La Vénétienne by Auguste Anicet-Bourgeois, which was in turn based on James Fennimore Cooper's novel The Bravo. The opera premiered on 9 March 1839 at La Scala, Milan and subsequently played throughout Italy and abroad.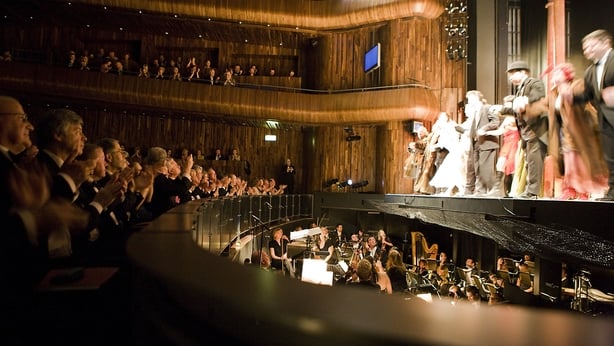 The Story: Set in 16th-century Venice, the Bravo of the title is a tormented character who long ago killed his wife in a fit of jealousy; unjustly accused of plotting against the state, he has been forced by the Council of Ten to become their secret hired assassin, while his father is held hostage to compel his obedience.
The story also involves Pisani, a young man under sentence of banishment, in love with a girl whom he believes to be immured in Venice; Violetta, the girl in question, who has been under the protection of the Bravo since the murder of her guardian by a would-be abductor; and Teodora, a wealthy foreigner living in Venice, who turns out to be not only Violetta's mother but also the Bravo's wife, whom he had not killed after all. To compound these complications the Bravo, moved by Pisani's predicament, allows him to borrow the mask and dagger of his office and impersonate the official assassin for two days. In this capacity, Teodora employs him to rescue her daughter from the stranger who has apparently abducted her (that is, the Bravo himself).
At the end of Act 2 Teodora, in the middle of a brilliant ball, sets fire to her own palace; the last act is largely concerned with the revealing of identities and the unravelling of family knots and, although Violetta and Pisani escape to freedom, Teodora is convicted of arson, and her death at her own hand cheats the Bravo of his last hope of happiness.