In the 1980's, Kildare man Michael Roe was amongst the quickest drivers in the world. Destined to become a global household name, the biggest teams in Formula 1 scrambled for his signature.
However, a critical decision sent Michael down a different road. But now he's back, helping his nephew James Roe Jr follow in his footsteps.
Listen to Documentary On One: Chasing Roe above, and read the story behind the documentary, via programme-maker Robert Mulhern, below...
---
GROWING up in Kildare, I had a vague awareness of the career of Michael Roe the racing car driver.
In the late 1970s, Michael won the biggest Formula Championships in Ireland, before winning the Formula Ford Festival in England in 1978, and later, in the 1980s, he raced Indy Car in America, among other successes.
But I didn't know much more about any of this until recently and in Naas, Michael Roe, is known as much for not talking about his career as he is for what he did.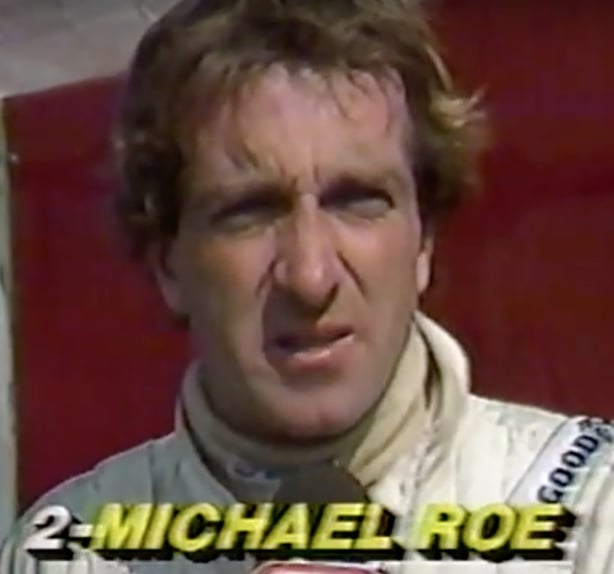 Michael Roe didn't grow up in an Ireland where sportsmen and women talked up their achievements, like many do now.
And had his career taken place in today's era, I'd bet everything I own on him not having any social media profile whatsoever.
The combined result of this humility, and the fact many of his successes arrived in an America so much further removed from Ireland in the '80s, means that Michael Roe's story never really penetrated the mainstream of local never mind national consciousness.
But it was only when I ran into Michael's son Shane in London, and we started talking, that I realised just how remarkable the story of Michael Roe, his father, was.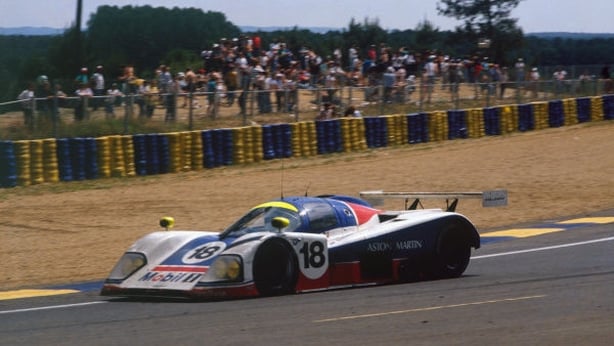 He recounted how Michael broke lap records all the way from Oklahoma in the USA to Ontario in Canada. How he once drove a faster lap time of the Dallas Grand Prix circuit than seminal names of the sport like Ayrton Senna, Nigel Mansell and Keke Rosberg.
How he won a race, still regarded by some, as the greatest in the world.
Or how in 1985, he drove Indy Car, alongside iconic names like the American, Mario Andretti, and the Brazilian, Emerson Fittipaldi.
Not only that, Michael Roe led, for a time, the 'Rookie' standings of that same series, which was then a national event in the US.
But impressive as these facts are, it's the stories behind of these achievements which feature in this week's Documentary on One -- Chasin' Roe.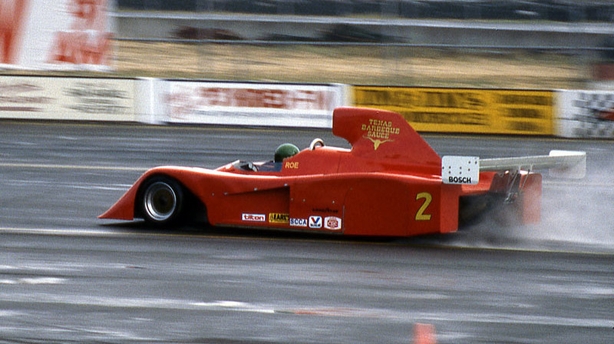 But the catalyst behind Chasin' Roe is not simply a revisit of Michael's career, but the burgeoning career of his nephew James Roe Jnr, combined with Michael's enthusiasm to help *him* realise his dream of becoming a top-level racing car driver.
This summer, James Roe Jnr, competed in the F2000 Series in the US — a seven race series seen as a stepping stone into Indy Car. Here the best drivers can earn millions of dollars.
James Roe Jnr is one of Irish motorsports hottest prospects and his achievements in 2018 have been remarkable in their own right.
In Chasin Roe the concurrent rise of Michael and James Roe's careers, over one summer, 34 years apart, is charted.
The production was recorded across a 10-month period in three different countries — Ireland, England and the USA and features seminal voices from the world of motorsport, some of Michael's former crew, Kildare locals, ESPN broadcasters and family members among others.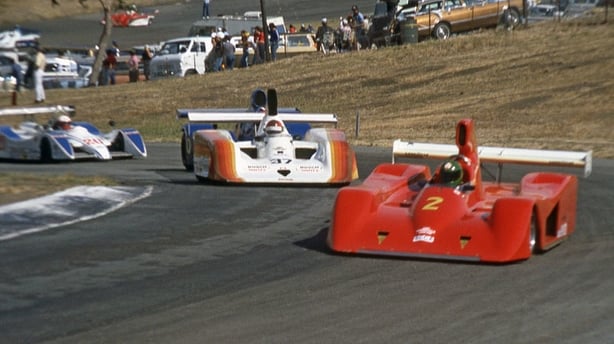 As James Roe Jnr's season sweeps along, the thoughts, reflections and memories from Michael Roe's career spill forth, as he visits speedways where he himself swept to victory in the 1984 Can Am Series.
In 1984, the Can Am was one of the fastest track racing Championships in the world. And despite a 34-year hiatus, James Roe Jnr quickly discovered that his uncle's story left a mark so deep that this summer he found himself running into people from that era who wanted to talk to him about it, more than three decades on.
Everyone's familiar with names like the aforementioned Mansell and Senna, but on one summer weekend in 1984, Michael Roe upstaged both, and the world's fastest drivers with a performance in Dallas rated as one of the greatest ever in a race car, by a former team mechanic who features in this production.
It left an indelible mark on those who witnessed it and caught the attention of some of the biggest names in Formula 1 who scrambled after Michael Roe for his signature.
And after leaving the sport behind him so many years ago now, in Chasin Roe, Michael finds himself back in a once familiar landscape where as well as the re-emergence of all these stories, he sees his nephew James Roe Jnr, increasingly emerge as very capable talent in his own right.
Listen to more from Documentary On One here.