The publication of my first poetry collection Notions has provoked, in the main, the following responses from my friends. Some say they had no idea that I wrote poetry at all and others, those who have known me for thirty years or more, are asking why it has taken me so long? And that's not a question I can answer easily.
Back in the late eighties I was one of a bunch of undergraduate poets at Queen's University in Belfast. I say 'bunch' because the world 'group' refers specifically to Heaney, Mahon and Longley who were, of course, the hardest imaginable act to follow. That said, the poets of my generation were published in all the journals and gathered together in the best anthologies. To the outsider, some of us might have appeared to be up and running.
I was studying law at the time, but I also used to hang around the English department, sneaking into some of the lectures, and attending readings organized by the English Society. It was there that I met poets like John Hewitt, Padraic Fiacc, Ciaran Carson, James Simmons and Frank Ormsby. Medbh McGuckian ran a weekly get-together (again I avoid the word group) where young writers could read and discuss their work and I was generously allowed to attend. I started reading at events and soon found myself sharing a stage with established poets – including Heaney – and, in America, with the likes of Thom Gunn and James Liddy.
As I approached the age of 50, certain life experiences, good and bad, were beginning to insist on clarification, expression and preservation.
So why stop? Basically I came to a point when I no longer trusted what I was doing. My poems in those days were often humorous and tended to go down well at readings. This, of course, is no bad thing in itself, but I eventually came to realise that I was writing with that live audience in mind, and was employing the strategies of stand-up comic to deliver it.
As a result, much of what I wrote was constantly undercut by the persona I presented at readings. It was also undercut by a general lack of experience and, of course, ability. Certainly, many writers produce great work in their early twenties but such people tend to be touched by genius, and I was not in that ballpark. And while I would never stop believing in the poetry of others, I just decided to try other things for myself and, with that, the impulse appeared to depart. I came to the conclusion, and doubtless there were others who agreed, that while I had written a few poems, I wasn't a poet. As Liam O'Flynn used to say, "there's a huge difference in playing the pipes and being a piper."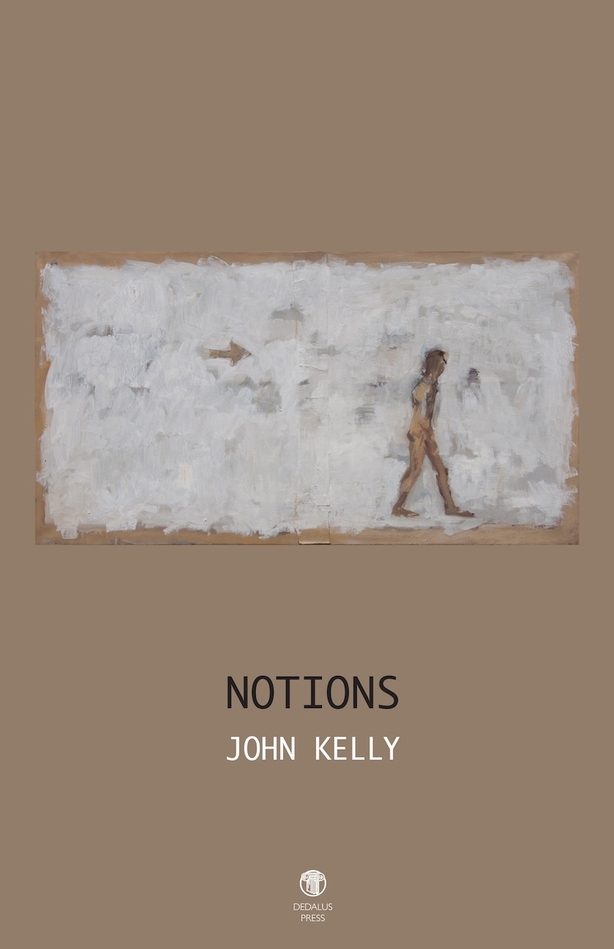 As I approached the age of 50, however, certain life experiences, good and bad, were beginning to insist on clarification, expression and preservation. I also felt the need to steady myself in the face of mental messiness, and so whenever lines came into my head, I wrote them down in the notes app of my phone.
Then I noticed that rhythms and rhymes were starting to impose themselves, and also that memories and glimpses of memories were beginning to connect. I tried to tune in and eventually I chanced a few actual poems. I wrote secretly and constantly and found a whole new satisfaction in trying to construct something with words. But this was in the shed. To move from there to a first collection is a big step, and I'm very grateful to Dedalus Press for stepping out with me.
---
Winter's Blessing 
Unexpected birdsong
in the brief sun
of Sundays after Christmas
when you drink too much
and most miss the dead.
When you bow your head
to the soloing thrush,
lit like an old friend's soul
in the bones of a silver birch.
Notions by John Kelly is published by Dedalus Press.