Chairman of Wexford Festival Opera, Ger Lawlor, has worn numerous hats with the Festival since he first got involved over 40 years ago. Ger gave RTÉ Culture his top 'must-sees' at this year's Festival.
Don't forget that Wexford Festival Opera's acclaimed production of Saverio Mercadante's Il bravo (The Assassin) will be live-streamed here on RTÉ Culture, live from Wexford, on Saturday, October 27th from 8pm - find out more here. 
---
We often speak of Wexford Festival Opera as shining a light on 'hidden gems' and trying to pick some highlights from this number of gems can be tough, as each in its own way for us is so special. But let me give it a go!
Continuing the tradition of presenting the 'best operas rarely seen', this year includes a verismo style double-bill of two short operas, a European premiere and a classic Wexford offering involving kidnapping, murder, betrayal and a posh New York dinner party that doesn't quite go to plan, as well as three daytime ShortWorks, concerts, recitals, theatre and talks. In total, there will be 62 public events over the autumn 17-day period. We would love you to come and experience as many as you can, but if you have to choose just a few here are my suggestions ….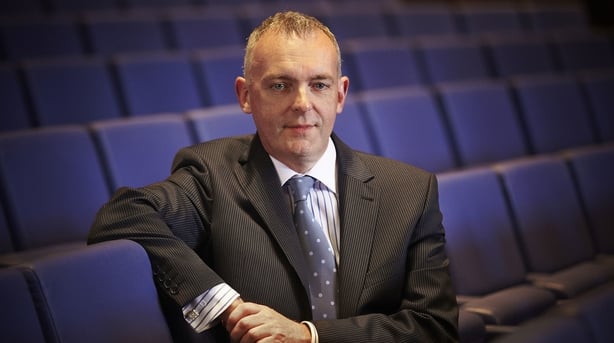 The verismo-style double bill - L'oracolo (The Oracle) by Franco Leoni and Mala vita (Wretched Life) by Umberto Giordano opens the Festival. L'oracolo (The Oracle), which had its premiere in Covent Garden in 1905, has been described as 'a violent and lurid affair full of greed, evil, and revenge'. The drama is laced with a kidnapping and two murders - one with an axe to the head! - around the opium dens of Chinatown in the heart of New York City. The intensity in the action is relentless, and indeed the singing moves quickly from one highly dramatic scene to the next, with very little let up in intensity.
The dramatic story of Mala vita (Wretched Life) revolves around a love triangle between Vito, a dyer afflicted with tuberculosis; Cristina, a prostitute who longs to be released from her sordid life, and whom Vito has vowed to marry in return for God curing him of his disease; and Amalia, Vito's mistress who is married to Annetiello, a hard-drinking habitué of the brothels. Wexford's production takes place within the immigrant community in New York's Little Italy district.
Leoni's L'oracolo premiered at Covent Garden in 1905. The plot centres on a sinister opium dealer Cim-Fen and takes place during the Chinese New Year's celebrations in the early 20th century of America's Chinatown. The compact Mala vita (1892) is based on a novella about Neapolitan slum-life, telling the story of a worker who, suffering from tuberculosis, vows to reform a prostitute if he is healed through prayer.
We need your consent to load this YouTube contentWe use YouTube to manage extra content that can set cookies on your device and collect data about your activity. Please review their details and accept them to load the content.Manage Preferences
The European Premiere of William Bolcom's most recent opera, Dinner at Eight, which received its world-premiere under David Agler's baton at Minnesota Opera in 2017, is an absolute must-see. Set in Depression-era Manhattan, the music teems with 1930s influences, especially jazz and blues. Based on the play by George S. Kaufman, which ran on Broadway in 1932, it was quickly turned into a classic film with Jean Harlow. Dinner at Eight is essentially a comedy, laced with biting, darker elements of greed, infidelity and addiction and features a sizeable cast of characters hell-bent on fiddling while New York City burns around them.
Then there's Il bravo (The Assassin) - despite its quintessentially Italian title, Saverio Mercadante's Il bravo draws its plot from a James Fennimore Cooper novel. This is an old tale set in 16th-century Venice; the Bravo, a colloquial name for an assassin, is a tormented character who had long ago killed his wife in a fit of jealousy. Unjustly accused of plotting against the state, he has been forced by the Council of Ten to become their secret hired assassin. We're incredibly excited to be livestreaming this opera to audiences worldwide via RTÉ Culture. 
We need your consent to load this YouTube contentWe use YouTube to manage extra content that can set cookies on your device and collect data about your activity. Please review their details and accept them to load the content.Manage Preferences
For a taster of Wexford, try one of ShortWorks, the daytime short operas which last about 90 mins. They are one-act operas or a condensed version of a more familiar opera which is performed by cast members of the evening operas. These are always a highlight; this season I'd suggest Bernstein à la carte directed by Roberto Recchia. The American composer Leonard Bernstein is well known for his music for West Side Story, Peter Pan, Candide, Wonderful Town, On the Town and On the Waterfront. In this tribute to mark the centenary of his birth, we see a group of singers who organise a birthday party for Leonard Bernstein. They wait, everything is ready, but the guest of honour is late... The programme will include solos and ensembles from Bernstein's most celebrated musicals, as well some of his lesser-known songs.
But of course don't miss internationally renowned Irish mezzo-soprano Rachel Kelly's vocal recital in St Iberius Church. Rachel is truly one of the opera world's most promising rising stars and it's of greater significance to her personally as her grandfather, the well-known Irish composer T.C. Kelly, was from Wexford.
Wexford Festival Opera runs from 19 Oct-4 November - find out more about the programme here, and more about RTÉ's live stream of Il bravo here.