Music legend BP Fallon's first ever solo exhibition of photography, The Camera & I, features 14 iconic portraits of some of the world's most loved and renowned musicians. The show opens at Dublin's Hen's Teeth Gallery on October 11th.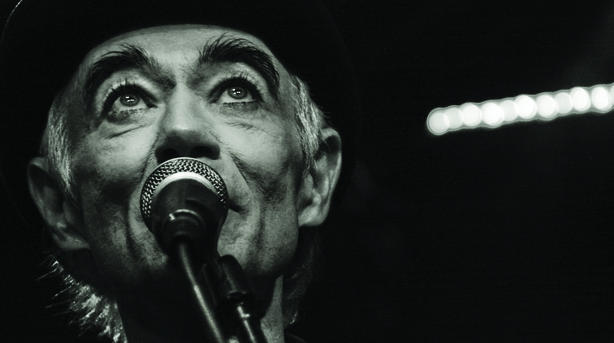 We asked BP to share some rock memories, and tell us the stories behind some of the pictures he chose to include in the exhibition...
Keith Richards & Ronnie Wood (pictured above)
These chaps love each other, as you can see. And Keith is the boss! This is in Keith's suite in Hotel Kempinski in Moscow, in the wee wee hours. You could see the Kremlin and Red Square out the window if you could lever yourself off the floor. I call this 'Playing With Gums'.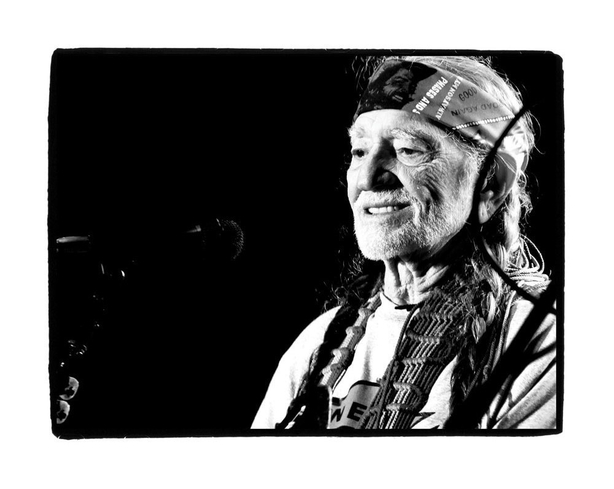 Willie Nelson
So you're under the wide open skies of Texas at Willie Nelson's 80th birthday party and Willie the cosmic sage is twinkling on stage, wooing the adoring punters who stretch into the distance as far as the eye can see, worshipping The King Of Texas. From the side of the stage, you're getting really cool photographs but before you can say "Waylon Jennings!" you've fallen over one of the stage monitors, sprawled there in front of Willie and his band who play on. Out of the corner of your eye you can see security – Willie's personal chap, actually – rushing over. Oh dear. Bad vibes. Probably get thrown out. Mr Security leans over you, helps you to your feet. "Are you alright?" he says. "Stand over there. You'll be fine there". Willie looks over and smiles. He's a beautiful man. His harmonica player Mickey Raphael who's also a diamond chap plays on my next album.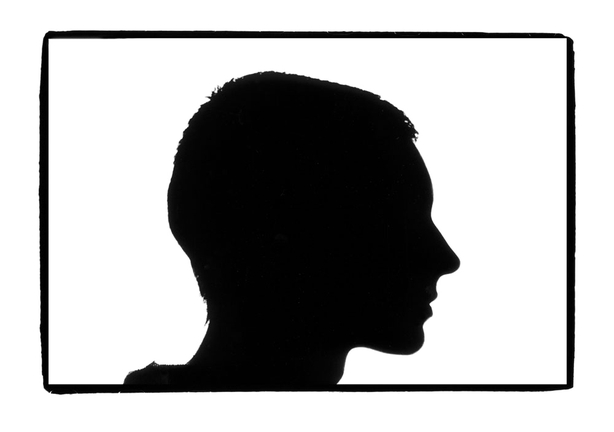 Sinead O'Connor
Sinead did a very moving version of the Abba song Chiquitita (1998), for the charity album Across The Bridge Of Hope, in support of victims of the Omagh bombings. This was taken at the video shoot in London. It's one of my favourite photographs, so simple yet so emotive.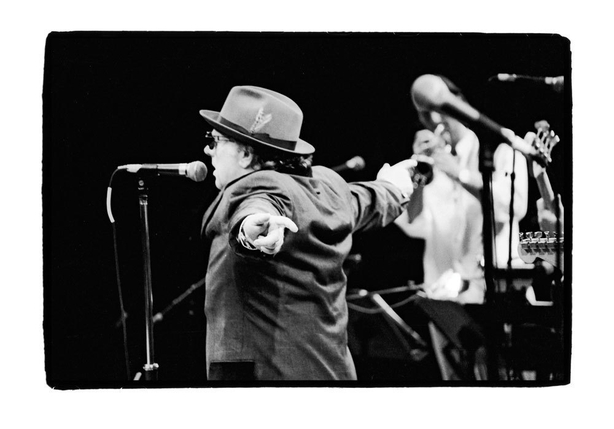 Van Morrison
I went on the road in America with Van, to write about it and take the photographs for the Guardian Weekend magazine supplement, New York, New Orleans and then Memphis – all fountains in rock'n'roll and rhythm'n'blues. So Van had to be on his toes. And he was, my God, this strange fellow and his magical songs, this soul voice of longing and regret and celebration. Mystical music. This shot is from Jazz Fest in New Orleans. The Louisiana heat, it's beating down and yet our man Van is clad in full 'Blues Brother' drag – pork-pie hat, groovy shades, long John Rocha jacket. Van took the stage after Buddy Guy had burned the place down so he had to take it even higher. And he did. The Lion's Roar… fabulous.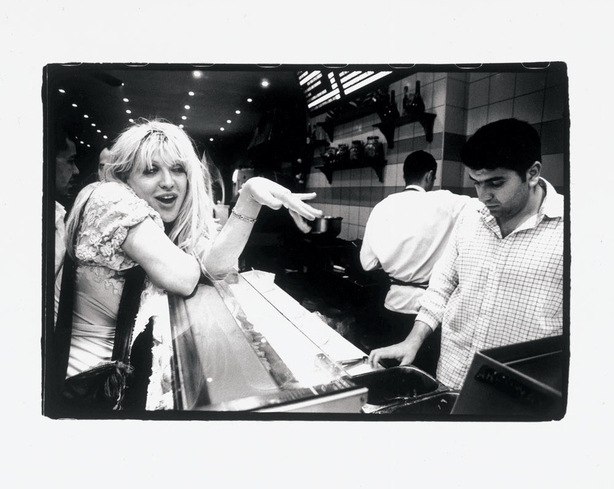 Courtney Love
Courtney Love and I were DJing at Death Disco in London. It seemed like tout le monde was there – Kevin Shields from My Bloody Valentine, Bobby Gillespie from Primal Scream, Alison Mosshart from The Kills, Anita Pallenberg. It was a crazy night, with Courtney changing her clothes three times behind me in the DJ cage and then playing an unreleased Nirvana track to much fanfare. Afterwards, the two DJs are hungry so it's round the corner from Oxford Street into Tottenham Court Road, to the kebab joint. Ah, the high life!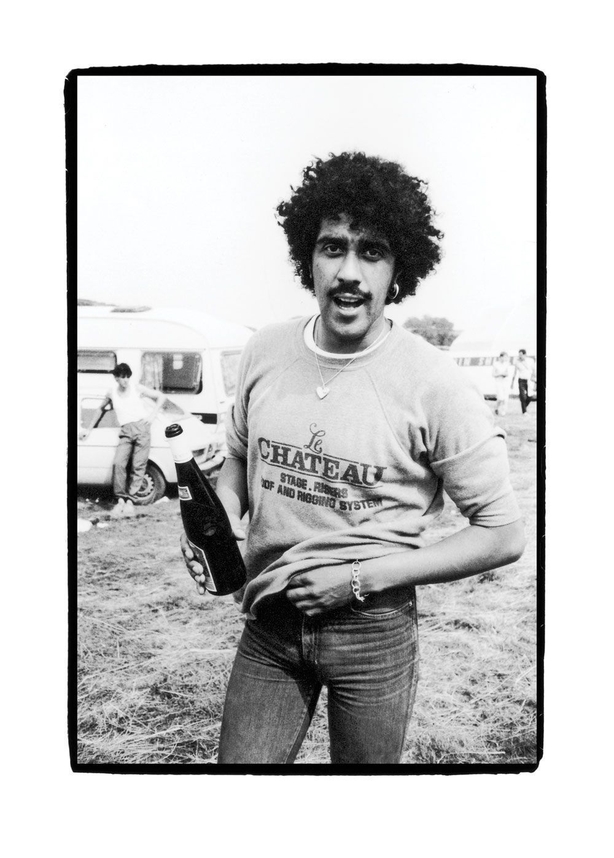 Phil Lynott
I miss Phil. This is when Thin Lizzy played The Occasion At The Castle festival in Castlebar (1982). The vibe was chill, Phil here with his bottle of Blue Nun. It was a great bill – Lizzy, Boomtown Rats, Madness. The comperes were me and Dave Fanning and Jim O'Neill. Brill fun.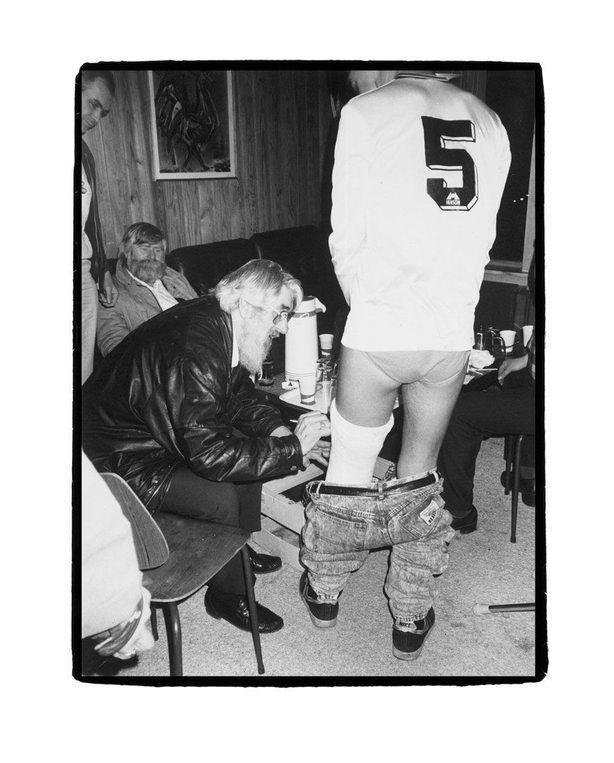 Ronnie Drew
This is in Tórshavn on The Faroe Islands, in the North Atlantic Ocean between Iceland and Norway. Just goes to show that if you're famous enough, people will take their trousers off for you. Ronnie was a fabulous man, he and his wife Deirdre were very special. Note John Sheahan observing everything quietly. John kindly plays fiddle on my next album. I'm honoured, the last of The Dubliners playing on my music. Unbelievable, really.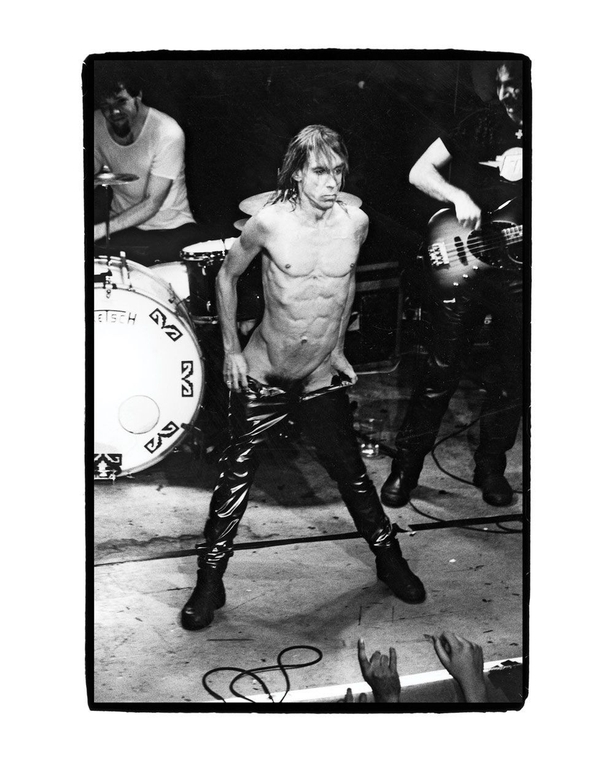 Iggy Pop
I call this Pubic Enemy #1.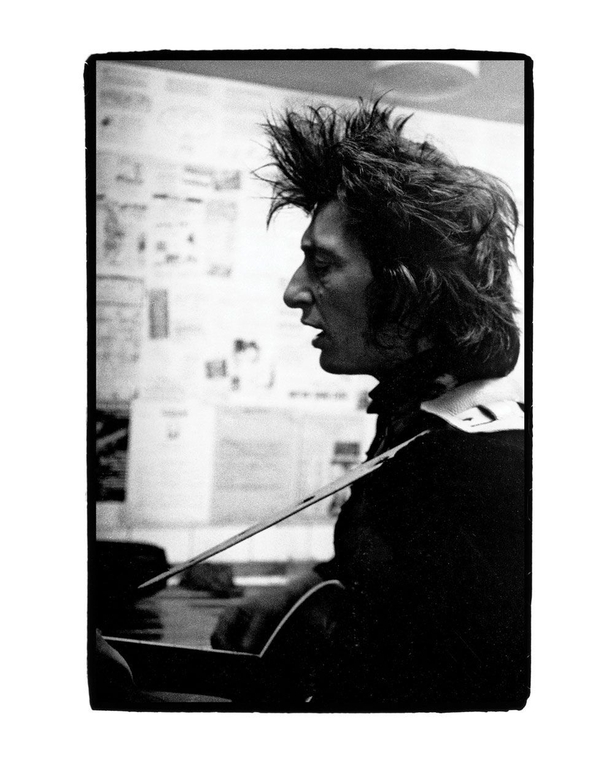 Johnny Thunders
Probably the greatest hair in rock'n'roll.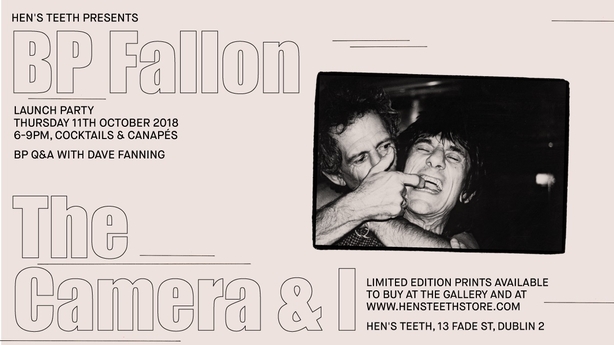 Find out more about The Camera & I and Hen's Teeth Gallery here.