Dublin Theatre Festival preview: Arthur Riordan blows the dust of the classics and talks about James Joyce and how NME magazine led him to the works of one of Ireland's greatest writers, and his new adaptation of Joyce's A Portrait of the Artist as a Young Man, for Rough Magic, which opens this week.
I read A Portrait of the Artist as a Young Man in my mid-teens, and it made a deep and lasting impression on me. I came to it by a roundabout route: the book wasn't on our school syllabus, and though Portrait was on the shelves at home, so were lots of other books – my parents were both avid readers. I needed a guide to lead me through the world of literature, someone whose instincts and erudition I could trust implicitly, so naturally I turned to the one body of people whose literary credentials I knew to be beyond question: the sequin-spangled titans of glam rock. This turned out not to be as disastrous a course of action as you might imagine.
We need your consent to load this YouTube contentWe use YouTube to manage extra content that can set cookies on your device and collect data about your activity. Please review their details and accept them to load the content.Manage Preferences
WATCH: Rough Magic's Portrait of the Artist as a Young Man
First, I followed Marc Bolan's lead, and read every bit of Tolkien I could lay my hands on. Interviews in the NME with David Bowie sent me off in pursuit of, among others, Brecht, Pynchon and Burroughs. And crucially, there was much talk in the music press of Bryan Ferry's decadent Gatsby-esque cool, so that kicked off a very pleasurable trawl through the works of F Scott Fitzgerald, who I soon discovered, was a devotee and champion of James Joyce. It still feels somehow significant to me, or at least fitting, that I came to Joyce, the dandyish, eye-patched Parisian boulevardier, by way of two degrees of separation from Roxy Music!
Then I remembered my mother telling me years before that Joyce was widely regarded as a genius, and that he had written books which, if you even managed to read them, marked you out as an intellectual, but that he also had an obsession with the seedier side of life. My teenage self now decided that this brainy, seedy Irishman merited immediate investigation.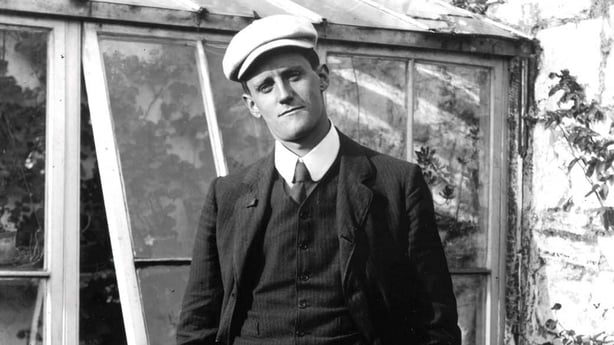 I tried Ulysses first, and was dazzled by the opening chapter, chugged gamely through the second, and, reaching the third, I thought, yep, this is proper intellectual stuff, I'll just set it aside for a while to let it settle in my head, and didn't pick it up again for several years.
Portrait, though... Here was a novel that spoke directly to childhood and teenage experience. I felt a flash of recognition, and not just because it was set in Ireland. In fact, the book's Irish setting was, at least in one respect, a hindrance. By the mid-nineteen seventies, when I was reading the book, accounts of corporal punishment and an oppressive Catholic church had become such a staple trope of Irish literature as to verge on cliché, no matter that Joyce had done it first and best. What captivated me though, was the extraordinary child's-eye view in the opening chapters, the sense that the adult world was at once familiar and alien; and the sheer sensory assault, the feeling of complete immersion in Stephen Dedalus' world. Of course these effects were achieved with the help of a whole array of stylistic innovations, but I was as yet unaware of such concepts as free indirect discourse or stream-of-consciousness. I just knew that this was a story that wasn't so much told to you as done to you.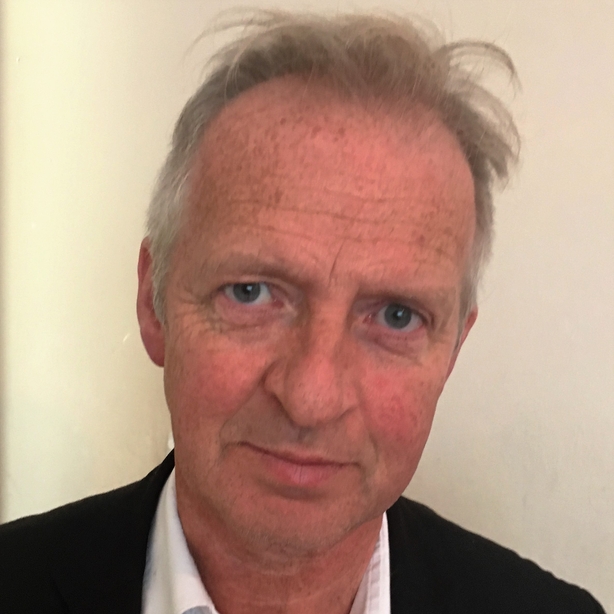 In adapting Portrait, I felt it was important to bring this sense of immediacy and intimacy onto the stage, and just as important to try to imbue the production with some of the same spirit of innovation and experimentation which informed the original. I've long admired Ronan Phelan's work as a director, so I know that he's no stranger to innovation or experimentation. He also brings a wild sense of playfulness, and a sly wit that I think Joyce would have approved of.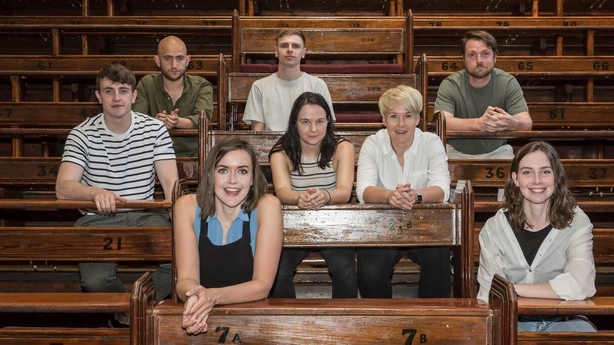 Before rehearsals started, Ronan and I met and discussed the script. He was keen to push the notion that Portrait is a story about creating an identity, and trying out, and discarding various identities along the way. This gelled beautifully with what I had done with the script, dividing the Stephen role among several actors. We agreed that it would be good too, for female actors to play Stephen, and that Stephen often displays what could be described as a feminine sensibility. I didn't jump up and say this is all very redolent of glam androgyny, but I could have, I could have.
The cast of Portrait were still, at this point, the cast of A Midsummer Night's Dream, which Rough Magic was staging to huge acclaim in Kilkenny Castle yard for the Arts Festival there. During the final week of that show, Ronan and I worked with the actors during the day, reading the script, interrogating it, and throwing ideas around. They're an impressive bunch: articulate, quick, diligent, and full of good-humoured badness. I often had to remind myself that after spending the afternoon immersed in Joyce, these people would spend that night sprinting around playing open-air Shakespeare.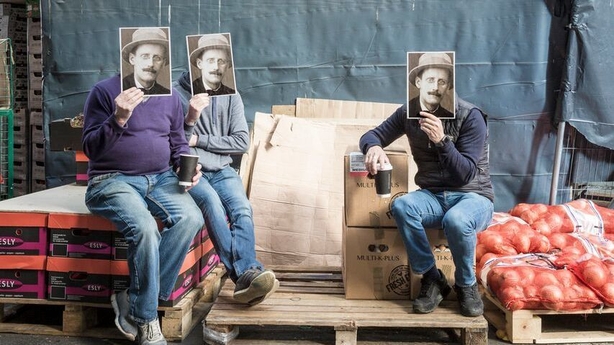 Now, we're in the final weeks of rehearsals. I call in to watch occasionally, but not to keep tabs or give notes. I just love witnessing the inventiveness and the playfulness in the room. These actors, along with the creative team, are already a seasoned company. They've got to grips with Joyce's subtlety, wit and complexity, and they're more than ready to deliver the sensory assault!
Arthur Riordan's stage adaptation of James Joyce's A Portrait of the Artist as a Young Man, by Rough Magic premieres at Pavilion Theatre on Friday 28 September as part of this year's Dublin Theatre Festival, running until October 7 - and tours nationwide until Nov 3 - more details here.