The main thing they don't tell you about curating a literary festival in that it's a lot like a rollercoaster ride in a major theme park on a big Summer holiday.
If you're like me, chances are you spend weeks beforehand looking forward to it. You maybe even plan out what routes you'll take when you get to the park and what order you'll do the rides in. Then, the day before the holiday comes usually, it starts to set in just how life-threatening some of the the rides are. You get anxious about things failing. You might (not saying I have, of course) have visions of your own humiliating death.
Then you get there, do the rides, they're amazing, the adrenaline pulses through you and the moment you step off what is the first thought in your head?
That's right.
Again.
So here we are with my second year as curator of the Waterford Writers Weekend (it runs as part of the Imagine Arts Festival these days) and finally I get to shout from the RTÉ Culture rooftops about a small section of what I've been brewing since January of this year.
Some of the events are new like our Oh My God What A Complete Aisling table quiz hosted by authors Emer McLysaght and Sarah Breen, the WWW Silent Reading Party (it is what you think it is), our first live recording of the Irish Times Book Club Podcast with author Helen Cullen and, in its 50th year, RTE Radio 1's Sunday Miscellany in the Theatre Royal.
We have main author interviews with Tin Man author Sarah Winman and a double header with John Boyne and Cecelia Ahern together onstage, talking about their brand new novels Ladder To The Sky and Roar. There's a panel on new stars of Irish writing - Caoilinn Hughes, June Caldwell, and John Connell - and one on how to mind your mind and body with author of Cornflakes For Dinner Aidan Comerford, Dr. Harry Barry and Aoife McElwain.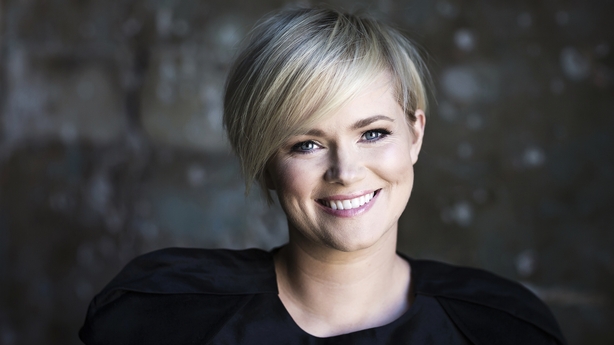 Our main poetry event sold out last year - this time we have five of Ireland's finest young poets reflecting on why they're 'Reeling From The Year'. If you want something a bit more interactive, try our workshops on memoirs, poetry and crime with Sinead Gleeson, Jessica Traynor and Jane Casey.
As it's Halloween weekend we event have a special event with Waterford's own Modwords billed as 'A collection of Waterford's darkest and freakiest writers, floundering their words for all those 'Batty' enough to listen.' Dressing up is encouraged.
Most of the events are free, Waterford is a brilliant place to come to for a few days, the events are amazing and sure where else would you be on the October bank holiday weekend?
This year's Waterford Writers Weekend runs from October 26th to 28th - more details here.