For Culture Night 2018, Banter's Culture & Me saw Emilie Pine talking to Jim Carroll at the National Museum at Collins Barracks - listen to their conversation above.
Emilie is the best-selling author of the bestselling essay collection Notes To Self (Tramp Press) and Associate Professor in Modern Drama at UCD. She joined Banter host Jim Carroll at Culture Night in the National Museum for Culture & Me, a conversation about the role of arts and culture in her life and work. You'll hear her raving about PJ Harvey and Daisy Chainsaw, talking about classical music concerts in the National Concert Hall with her dad and hear a strange story about the first time she saw E.T.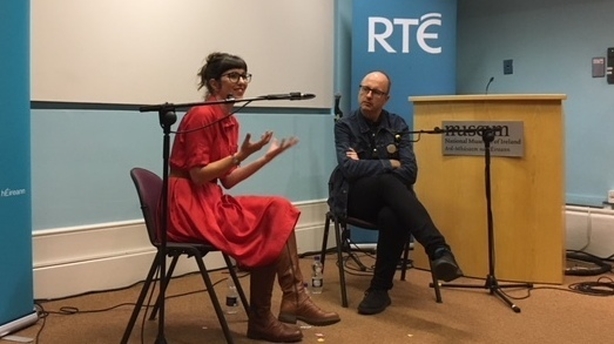 About Banter: Banter is an ongoing and well-travelled series of public talks, discussions, conversations and interviews. Since 2009, they've hosted over 200 events featuring over 1,000 guests in various rooms and spaces throughout Ireland, the UK, Europe and the US. See here for more information.