Ruth Wilson has lived many lives on screen. From Luther to The Affair to her most recent project, the Lenny Abrahamson-helmed The Little Stranger, fascinating stories have weaved their way through her life.
But in conversation with Kay Sheehy for Arena, Ruth revealed that the most exceptional story may just be one that her own family created.
Ruth is appearing in The Little Stranger as Caroline Ayres, a frustrated daughter of the 'old rich' in 1940s England, who has returned to a crumbling stately home, her parents (and many of their peers) struggling to keep up with the costs of running an estate.
We need your consent to load this YouTube contentWe use YouTube to manage extra content that can set cookies on your device and collect data about your activity. Please review their details and accept them to load the content.Manage Preferences
Into the mix comes Domhnall Gleeson's Doctor Faraday, whose fascination with the Ayres property, Hundreds Hall, started in childhood. And this fascination is about to take him on a frightening journey. 
Described as equal parts drama and psychological thriller, Ruth told Kay Sheehy that the film was unsettling from the get-go.
"When I read the script, I was really unnerved by it and I found it mystifying. I found that character kind of mystifying. There weren't all the answers to who she was and what she was about."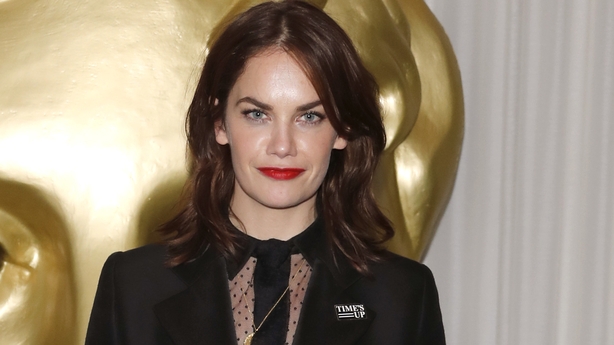 No less of a mystery, it seems, is Ruth's own grandmother, whose memoir forms the basis for an upcoming TV series, The Wilsons. Left to the family 10 years ago following her grandmother's death, these writings, Ruth says, gave them a flavour of her grandmother's life and what her grandfather had "got up to".
"My grandfather was a spy in the inter-war years. He wrote 27 spy novels and he married 4 women. And never got divorced and had kids with all of them. So, this is really about her journey of truth, or her journey of finding out the truth about him and how much she was complicit in that lie by living with him for that many years."
Ruth described the experience of taking her family's story from script to screen, where she will play her grandmother, as a "privilege", despite the surprises the memoir held.
"I knew her pretty well but I didn't know these things… She kept all that from us."
Listen to the full interview on Arena here.
The Little Stranger will be in cinemas from September 21st.