This week's Lyric Feature is Bantry Bay, a sequence of poems by Mick Delap which explore stories of the land and sea from across more than two centuries - listen to Bantry Bay above.
In 2003, the sea brought poet and sailor Mick Delap ashore in Bantry Bay and to Bantry House, where the West Cork Chamber Music Festival was in full swing. This sparked an interest in stories associated with the bay, and led to the composition of a poem sequence featuring both historical and imagined characters.
The sequence takes us from the West Cork Chamber Music Festival in 2003, back in time to 1796, when a single French officer, Lieutenant Proteau, survived an attempted French invasion, and forward to 1846 when the bay was surveyed by Commander James Wolfe, before returning to the 21st century, the West Cork Chamber Music Festival, and the Dublin museum which houses the Bantry Long Boat.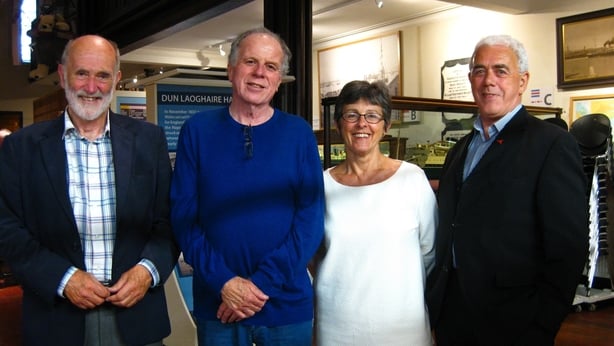 Doireann Ní Bhriain plays the role of Florinda White, imagined daughter of the owner of Bantry House, Richard White. Paddy Bushe plays the fictional role of the Head Gardener at Bantry House.
Theo Dorgan plays the role of the French officer Lieutenant Proteau, an historical figure. The boat on which he made it ashore is today known as the Bantry Long Boat and is preserved at the National Museum, Collins Barracks in Dublin. It is the oldest surviving vessel of the French Navy.
Mick Delap plays the role of Commander James Wolfe, who surveyed Bantry Bay in 1846, and Mick also relates his own experience of being forced ashore by weather in Bantry Bay in 2003.
The Lyric Feature: Bantry Bay, RTÉ lyric fm, Sunday 14th September at 6pm - listen to more from The Lyric Feature here.