Melissa Listanti, the Open House Dublin Volunteers Coordinator at the Irish Architecture Foundation, writes for Culture about the popular Open House Dublin event, the 2018 installment of which takes place from 12-14 October.
From Friday 12 to Sunday 14 October this year, tens of thousands of people will get up close and personal with the architecture of our capital city at Open House Dublin. They will visit over one hundred buildings of architectural significance, both old and new; they will be led through the city and county's streets, squares and parks on walking tours; they will consider the past, present and future of Dublin through talks, lectures, exhibitions and workshops; and our younger citizens will explore architecture and design through family events and activities in cultural spaces all over the county.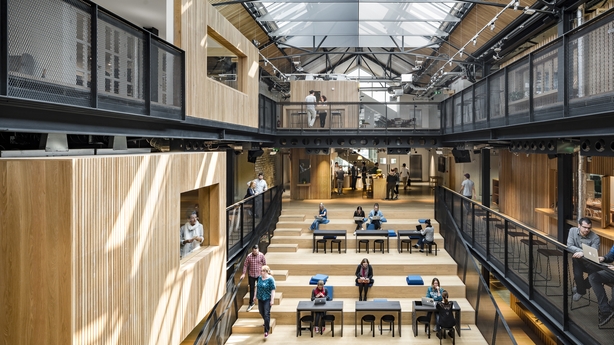 We have just revealed the 2018 programme, and with 170 building tours and events it's bigger than ever. This means even more to explore, including new highlights such as St. James Gate, Bank of Ireland College Green, Node Living, George's Place, Townhall @ 1WML and RCSI and returning favourites like the Department of Finance, Dublin Airport's Old Terminal Building, Dublin Port Precinct and Blackhall Place. The programme also features a glimpse into twelve beautiful private homes dotted around the county, showing the impact great architecture can make at the domestic scale.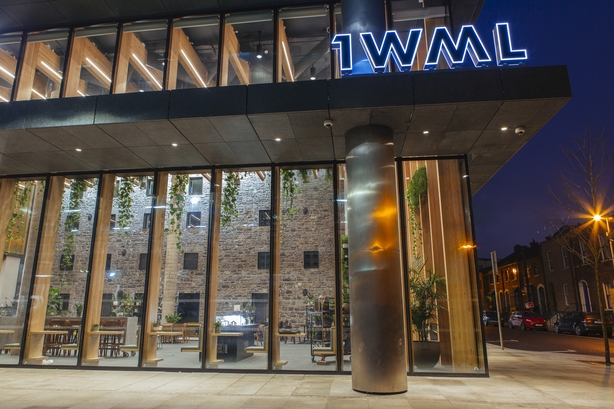 In order for tens of thousands of people to enjoy the festival, over 350 people will volunteer to help as stewards, tour guides and info hub assistants. My first encounter with Open House Dublin was as a volunteer, and I couldn't recommend it enough. By just giving up a few short hours to help manage tours at a busy building I got so much in return: priority access to many other buildings for the rest of the weekend, invites to volunteer-only events and a chance to meet like-minded people at the festival closing party. I also gained skills and confidence, but more than all of that, volunteering at Open House Dublin gave me a chance to play a special part in the city I have adopted as my own.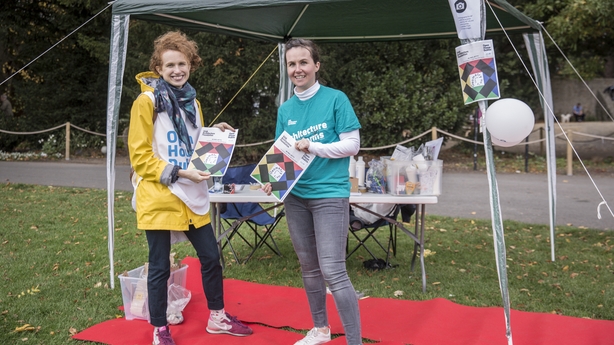 When I moved to Dublin from Italy, I was amazed by the city's diverse built heritage, its mix of medieval streets, Georgian squares, modernist icons and contemporary commercial spaces. Open House Dublin opened these doors to me all over the city, and by volunteering I got to open those doors for others — those who have lived here all their lives and wondered what goes on inside the buildings they pass every day, or for those who, like me, have found themselves making a new place their home and are excited to find all that it offers.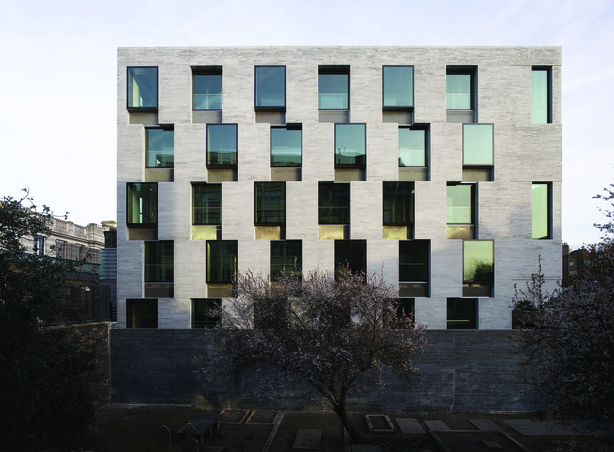 The biggest Open House Dublin programme yet means a greater need for volunteers than ever before, so I encourage you to sign up! Give a few hours to your city and get an amazing experience in return: help us to hold the doors open so more people than ever can step inside.
Melissa Listanti is the Open House Dublin Volunteers Coordinator at the Irish Architecture Foundation. Open House Dublin takes place across Dublin city and county from 12—14 October 2018. The full programme is now available to view here.