Acclaimed documentary maker Ken Wardrop (His & Hers) writes for Culture about his film Making The Grade, featuring heart-warming and life-affirming tales of students and their beloved piano teachers from across Ireland, which received its Irish TV premiere on RTÉ 1 on 16 January.
I had never had the opportunity to learn a musical instrument as a child.
My older sister had abandoned her musical career after her first rap across the knuckles. I, on the other hand, must have appreciated the meaning of "no pain, no gain". I wanted to learn the piano but my parents had by then abandoned any hope of having a musically gifted child. So ironically I grew up jealous of friends that spoke of tedious scales and the trudge of daily practise. I was green with envy as they played at the school assembly or won the local talent show.
We need your consent to load this YouTube contentWe use YouTube to manage extra content that can set cookies on your device and collect data about your activity. Please review their details and accept them to load the content.Manage Preferences
Fast forward to an Arts Council of Ireland deadline for their Reel Art film scheme in 2016 and an opportunity to make a documentary film on an 'arts' related theme. Memories from my childhood came flooding back. I remembered those piano lessons I never had. After a little research I knew this concept afforded me a wonderful opportunity. Charting students going from beginner through the traditional piano grading system from one to eight provided a ready-made narrative structure. The topic allowed me into the very intimate and compelling world of a one-to-one lesson. Teacher and student, master and apprentice, and I just sensed that this could work.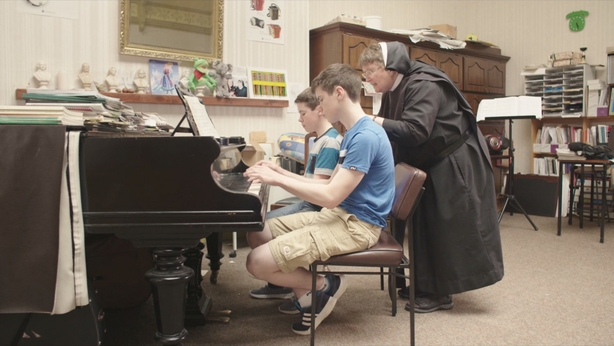 The experience of directing Making the Grade was truly a magical musical journey. I got to travel the length and breadth of the country in our trusty VW Caddy. We trekked as far North as Derry city and to Kenmare in the South, across to Kylemore in the West and to the leafy Dublin suburbs in the East. We met with a wonderful array of dedicated piano teachers and diligent students en route. The classes were energetic, fun and, at times, noisy. We filmed with students at every level, from beginner to advanced, from struggling to accomplished. Our job was simple - let the camera roll and the magic unfold. I believe the result is a film that is full of warmth, honesty and packed with the passion for music and for learning.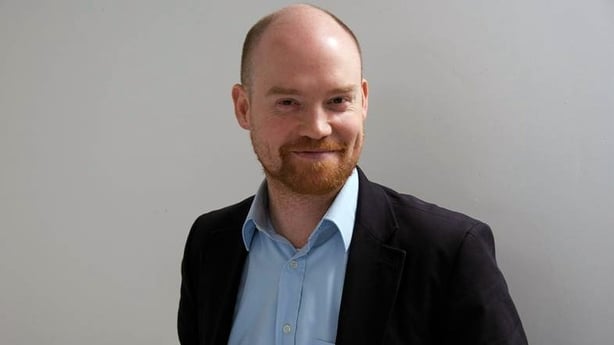 What started out as a musical journey became something different from what I had anticipated. Making the Grade is ultimately a film that celebrates the relationship between teacher and student. It's an added bonus to learn the gift of playing the piano along the way.
Making The Grade, RTE One, Thursday January 16th at 10.15pm