Paul McCartney, for whatever reason, became my thing when I used to listen to my brother's Beatles albums as a kid.
He had the red and the blue compilation albums on vinyl, which was incredibly exciting unto itself - he had a vast array of music, but those were the records I went for.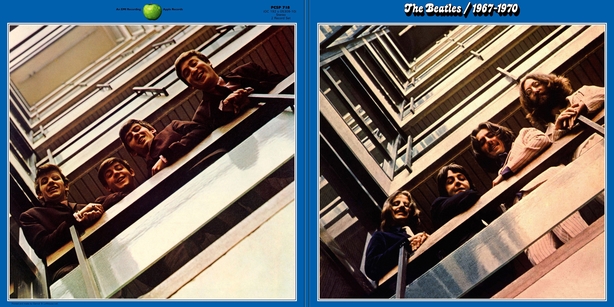 Then in my teens, I started getting into McCartney properly. When I was 17 I went over with a pal to see him in Liverpool, we took the ferry over; he played in the Albert Docks, and I couldn't get the notion out of my head that I was seeing one of The Beatles, singing Yesterday and Blackbird on a stage, right there in front of me. I drank the Macca Kool Aid at that point.
From that point on, I bought everything. I even bought the albums that I don't even thing his family were buying, the stuff that people were giving out stink about - largely with good reason, but sometimes not. Records like Flowers In The Dirt and Off The Ground, ones that still don't get the credit they deserve.
Since then, he's just become my guy. I'm an Elvis guy, I'm a Beatles guy, and Macca within The Beatles is my guy. So now I've seen him a total of eight times in concert, and I'm going to see him for the ninth time in London on the 16th of December.
The eighth time was strange. I had just returned from holiday, it was Monday morning, I was off work, and a text came to say 'Would you be free on Thursday to come and see Paul McCartney in The Cavern?' - and I've said this already, but it was like Charlie Bucket opening the Wonka bar and seeing the golden glow and thinking 'I can't believe it...' I still can't quite believe it happened.
I'm one of those people who doesn't quite believe that something is happening until I'm actually there, inside the door of the venue. I always think it's just too good to be true. Anyway, the week went by, I hopped on a plane to Manchester, and got a lift to Liverpool, myself and Tom Dunne, who was the only other Irish jounalist going - I met Tom in the airport, and I was like a child on the way to Lapland. Neither of us had slept a wink the night before. We were on the bus together on this one.
Watch: Paul McCartney revisits his Liverpool home with James Corden.
We Beatled our way through Liverpool, we were staying at the Hard Day's Night hotel, then we made our way down to The Cavern club - my heart was pumping. It was one of those hot summer's days we've been having, and Liverpool was buzzing, the crowds outside were getting three-deep with the thought that one of The Beatles was in his hometown, in the club where it all started... And we went down the steps, into the basement, and saw this tiny stage set up - there were only 250 of us. And I've got the bit of height, blessed be the beanpole, so I went round the back and took a position that was facing the man himself, about four or five rows away - that's how close I was.
And he came on. And he starts playing songs. And the shirt was stuck to me, because I was hopping up and down, Dad dancing on the spot - there wasn't much room, but I was doing enough to break a significant sweat. And he's playing all this music, he's playing All My Loving, or Band On The Run - the Wings repertoire was in there, too - and by the time he gets to Helter Skelter, I'm shaking my head and thinking that this is all too good to be true. Because sometimes, things are awesome. Niagara Falls, for example, is awesome. You know when people say 'Oh my gawd, this cup of coffee is awesome...' It's not. It's not a thing of awe. I think the world should be saved for certain moments. And this was awesome. It was one of The Beatles, singing Helter Skelter, in The Cavern club... I was made up.
At one point, he was singing All My Loving, and he gives it that little twitch with the eyes, that Macca thing, the head roll, and his head tilts, and I did that Beatles Anthology thing where I morphed him back to the young Paul, with the eyebrows slightly arched, and I just thought 'Yeah, he's here...'
I brought my daughter to see McCartney, because I said you need to see Mozart, you need to be able to tell your children and grandchildren, when you talk about The Beatles the way we talk about the greats, that your father brought you to see one of The Beatles sing Eleanor Rigby, and I'm glad we did that.
As for me? I'm good now. Musically, I can die happy.