It has taken until 2018 to see the story of 1847 given its due on the big screen.
Black 47 follows the tale of an Irish soldier (James Frecheville) who deserts the British army upon catching wind of the dire situation at home, arriving to find all that he held dear changed, utterly.
We need your consent to load this YouTube contentWe use YouTube to manage extra content that can set cookies on your device and collect data about your activity. Please review their details and accept them to load the content.Manage Preferences
Ryan Tubridy chatted with the film's director Lance Daly, who explained why now is the right time to shine a light on this bleak period.
"It was amazing to me that it hadn't been dealt with, no one had made a film about it, it was sort of the mountain that nobody had climbed. It's the most important story, I would say, in Irish history and so it seemed bizarre that we hadn't looked at it before."
Lance and his team put incredible amounts of thought and research into the movie, to avoid being "disingenuous" about dramatizing the starvation and suffering as "it's really beyond something you can do as entertainment". They found a way into this dark chapter in our history by focusing on a story of revenge.
"It's a story about a Connaught Ranger, one of the many Irish men who would have, as they say, taken the King's Shilling and signed up for the British army, as a way of not having to toil on land that could only support so many sons. From some far-flung place, he hears about the Famine and returns home and finds that the Empire he's been fighting for, ironically, has failed to support somewhere that's actually very close to its heart."
He embarks on "a spree of vengeance", climbing the social ladder as he does, gaining power and moving in more influential circles until and old army comrade (Hugo Weaving) is sent to put a stop to his rebellion.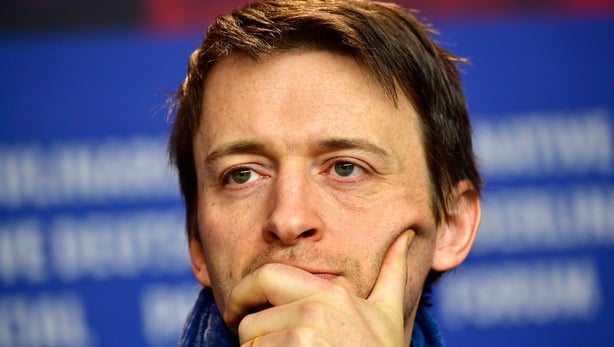 Lance told Ryan that 1847 was just worlds away from today's landscape, and so one way to situate the audience in the time period was to use the Irish language on screen, to which Irish audiences have responded resoundingly well to date.
"Most of the film's in English but the Irish, it's sort of an indication of social status. The people on the very bottom rung speak only Irish and then there's people halfway up who have both languages, and then as you go further up, they speak only English."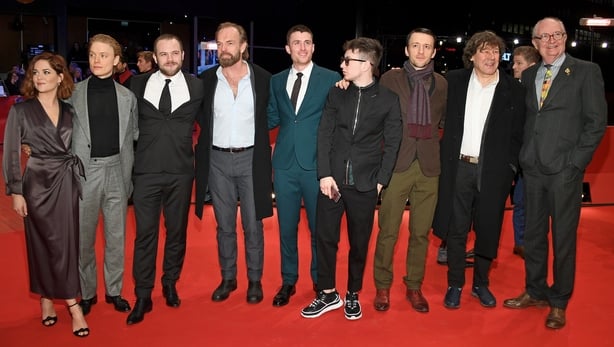 Every single decision on set required a wealth of research, and Lance told Ryan that the team had "leading historians on speed dial, we'd call them every day". He felt the weight of responsibility to give as accurate a portrayal of the time as possible, and is passionate about opening up this topic for discussion. "I think it's interesting even how an awful lot of Irish people have no idea about the details of the history of the Famine," he said, and one thing he was careful not to do was to create a clear British/Irish divide.
"There's good and bad on both sides, and it's also more about class, I think, than about national identity. I really didn't want to do an ideological thing about the British in Ireland. It's more about a ruling class, and a class that own nothing."
Black 47 is released on September 5th in over 100 cinemas around the country. Click here to listen to Lance's interview in full.