Comedy giants Dave Chapelle and Jon Stewart are set to play Dublin's 3Arena on Wednesday the 17th of October.
While Chapelle is known for his blistering stand-up and seminal TV series Chapelle's Show, Stuart is famed for his satirical take on world events during his time as host of The Daily Show.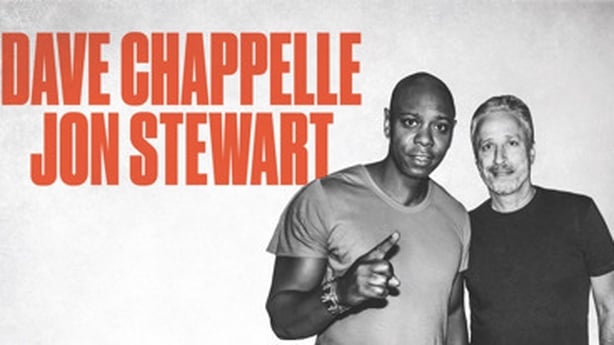 The duo first appeared on stage together last year, when Stewart made a surprise appearance at Chapelle's set at New York's Radio City Music Hall.
Since then, the American comics have toured a limited run of shows which will now include an Irish date.
Both have spent their time away from the spotlight - Chapelle famously walked away from a lucrative TV deal in 2005, and spent the following decade making sporadic, low-key appearances, before returning last year with a series of Netflix specials and an acclaimed hosting gig on Saturday Night Live.
Stewart, who left The Daily Show in 2015, has been largely absent from the comedic fray save occasional unannounced appearances on The Late Show with his longtime cohort Stephen Colbert.
Following in the footsteps of Chris Rock, the legendary duo will be utilising Yondr technology to block all mobile phone use during the show.
Attendees will be advised to leave their phones at home, otherwise, their phones will be placed in a locked Yondr pouch. Anyone caught with a mobile phone inside the venue will be immediately ejected.
Tickets for Dave Chapelle and Jon Stewart are on sale Friday, 31 August, at 10am.