Adapted from the hit stage comedy by Janet Moran, A Holy Show is based on the true story of the hijacking of an Aer Lingus plane in 1981, by an ex-Trappist monk, with a bottle of water as his weapon, the Pope as his nemesis, and a burning desire to know the Third Secret of Fatima - listen to A Holy Show above...
The stars of the original stage show, Patrick Moy and Caitríona Ennis, are joined by Louis Lovett, Hilda Fay, Janet Moran and Georgina Miller for the radio version.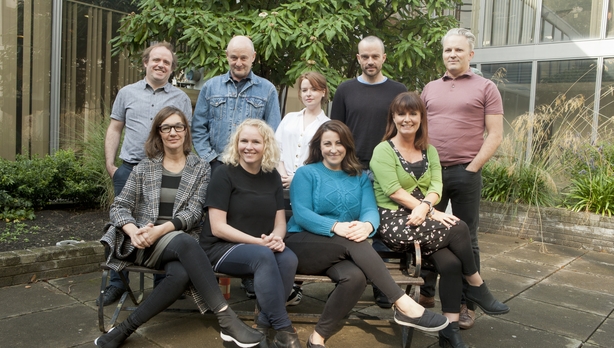 Below, Janet writes for Culture about the outrageous true tale that inspired her hilarious tale...
Minister Albert Reynolds blossoming under the spotlight of the world's media. Airplane passengers who only hours earlier were faced with their possible deaths, now eating, drinking and celebrating with their rescuers. A hijacker who wanted to force the Pope to do something for him. An English journalist being flummoxed by the Third Secret of Fatima: "What on earth is that?"
I watched it all on an episode of RTÉ's Reeling in the Years recalling the events of 1981, and I thought to myself, this is GAS.
WATCH: Via RTÉ Archives - 113 Hostages on hijacked flight (RTÉ News, 1981)
It all seemed so singularly Irish. A plane is hijacked by an ex monk. His weapon? No weapon at all. His demand? That the Pope release a secret. This was our version of a hijack, an act that tends to strike terror in the heart, evoking images of terror and carnage.
Instead, we get a monk with a bottle of water.
So I thought it might make a great comedy. And it does, I think, but as I researched the events of 1981 more, I realised a few things. Not least that it wasn't in the least bit funny for the people on board Aer Lingus flight 164 from Dublin to London, which was diverted to France after it was hijacked by a former Australian monk named Lawrence Downey. Nor was it funny for Downey himself, who ended up in prison for five years.
I also realised that this was an extraordinary event, one that encompassed all the important things - life, love, death, faith, strength, compassion and courage. A story of people going about their business who have their lives changed by a man so demented in his search for God that he couldn't go about his. And it all happened just 37 years ago, in an Ireland that is for the most part, mercifully, unrecognisable to us now.
1981 is a different country, but have we really changed that much? Have we changed enough? I started to think this particular comedy might also be about our relationship to faith. That's changed, right?
WATCH: Janet Moran talks A Holy Show on RTÉ Arena
So I started writing. I got a lot of support from a lot of people, and now we're in our 3rd week of rehearsals, premiering at the Abbey Theatre on the Peacock stage on 10th Sept as part of Dublin Fringe. I managed to get two of the best actors I know (Caitriona Ennis and Patrick Moy) and a world-class creative team, and we're making that show. It's going to be fast, it better be funny, and it's got romance, sex, music, visions and a miracle.
Basically, all the good stuff.
The actors are playing roughly ten characters each, chippy air hostesses, forlorn honeymooners, disgruntled business men, wannabe nuns, lost youth. All these characters go on a journey, and not just to Le Touquet Airport. Through facing their possible death, they come to ask themselves The Big Questions. Who do you want to be? What do you want to say? What would you do if you had another chance at life?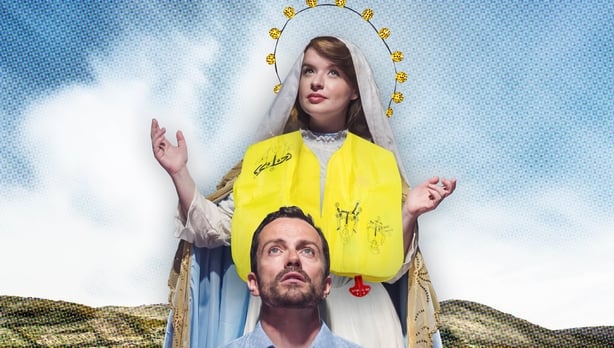 I'm hoping you'll laugh a lot. But I'm also hoping you'll come away asking yourself a Big Question. What is it that we should believe in now?
Drama On One: A Holy Show, Sunday 13th October at 8pm on RTÉ Radio 1 - listen back after broadcast here.