The Legacy of Stephen Grier is a landmark recording of carefully selected tunes from one of Ireland's treasured (but as yet unpublished) nineteenth-century collections.
This is a long-awaited follow-up by Séamus McGuire (fiddle) and John Lee (flute) to The Missing Reel (Gael Linn, 1990). The collector, Stephen Grier (1824-1894), lived for much of his life in south Co Leitrim where he collected and transcribed over 1000 tunes. His music came to national attention through the collector Breandán Breathnach, who published sixty-four of his tunes in Ceol Rince na hÉireann 4.
Jackie Small, the editor of that volume, says that this recording "brings us a delightful bouquet of music from two of the most distinguished Irish traditional musicians of today. At times soulful, elegant, witty and sprightly, the music is a tribute to the unexpectedly harmonious musical interaction that existed in the nineteenth century between the socially fashionable music of the houses of the gentry in rural Ireland and the indigenous music tradition that flourished in the countryside around them."
The album includes a selection of carefully curated tunes with a variety of material, ranging from the sprightly, recently-discovered Planxty No. 12 by Turlough O'Carolan, to rousing dance-tunes from South Leitrim/North Longford, to elegant nineteenth-century airs played on the viola.
Listen - Séamus McGuire (fiddle) and John Lee perform Planxty No. 12:
Our sample track is the aforementioned Planxty No.12, sourced from Book 8 of the Grier collection which contains fourteen Planxty tunes. All fourteen, with the exception of no. 12, are known to have been composed by the famous harper/composer Turlough O'Carolan (1670 –1738) or are variants of his tunes.
Irish music academics with a special interest in Carolan's music have recently examined Planxty No. 12 and have concluded that it's also likely to be a Carolan composition, previously unrecognized.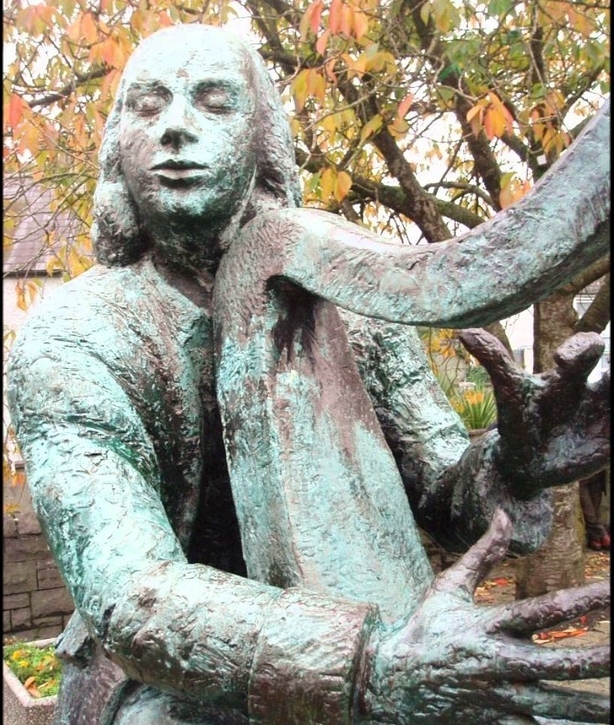 In the liner notes, Séamus and John highlight an interesting connection between Grier and Carolan: 'After his marriage in 1720, Carolan settled near Mohill, Co. Leitrim - just 7km from Gortletteragh where Stephen Grier lived after his marriage 132 years later. It's tempting to speculate that Grier may have learned this tune locally in a direct line of transmission from Carolan.'
What is more remarkable they state is the fact that this beautiful tune, silent within the covers of a small manuscript book for so long, has been brought back to life in 2018, about 300 years after its likely composition by Carolan and just over 135 years after it was notated by Grier. They also highlight some similarities between this tune and others which appeared after Carolan's time, including Dónall na Gréine, Munster Buttermilk and Over the Moor to Maggie.
WATCH: Séamus McGuire, John Lee & Michael Gallanagh perform Planxty No. 12
We need your consent to load this YouTube contentWe use YouTube to manage extra content that can set cookies on your device and collect data about your activity. Please review their details and accept them to load the content.Manage Preferences
The album is accompanied by a meticulously researched booklet providing background on the material. Guest musicians include harpist Floraine Blancke, fiddler Manus McGuire and guitarist/mandocellist/pianist Garry O'Briain, who enhance the tunes with their distinctive colour and shade.
The Legacy of Stephen Grier is available here and will be officially launched at this week's Fleadh Ceoil in Drogheda.
For all the latest trad tunes and news, go to TradConnect.