As a cinephile, we've all got films like this. Films that got under our skin at formative moments in our lives. There's usually at least one in every genre. And as we get older our lists of favourite movies tend to evolve.
But the ones they stay with us through thick and thin just get better as we age, and somehow get more personal, as they carry a piece of who we once were frozen in time. In October of 1992 Les Amants du Pont Neuf launched the French Film Festival at the late, lamented Screen cinema in Dublin. I was in the audience, along with the French ambassador. Though I wasn't his plus one, I had only recently fallen head over heels in love. And the film that rolled out before me that night left a long lasting mark on my psyche as it somehow projected my inner life up onto the screen.
Lovers On The Bridge, as it later was released under almost a decade later in the US, is the story of two homeless people who live on Paris' most famous bridge, the Pont Neuf. Then mostly unknown outside French cinema, Juliette Binnoche plays an artist called Michele, who is gradually going blind as she sleeps rough around the Parisian streets, accompanied by her portfolio of sketches and drawings. She ends up one night on the Pont Neuf, which is closed for major repairs in lieu of France's pending bicentennial. There she encounters vagrant fire-breather and acrobat Alex, played by a shaven-headed Denis Lavant, who lives on the crumbling bridge along with an old man, former Louvre security guard Hans, played by French stage actor Klaus Michael Gruber.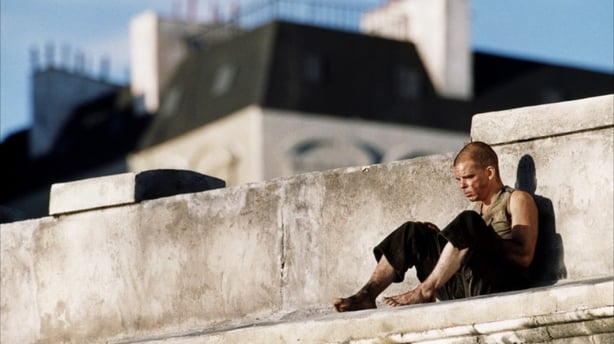 And well, that's about it, storywise. Visually what follows is a tour de force of cinema, directed by thirty-year-old Leos Carax, who up to its production had a couple of wonderfully original romantic genre-busting pictures under his belt. The shoot was plagued with issues - such as Denis Lavant breaking his leg. An accident that had to be worked into the plot. Still, how does a romantic tale set on a bridge with a cast of three take three years to shoot and become the most expensive movie ever made in France at the time? With all the delays in shooting the permit to film on the Pont Neuf ran out, and the Parisian authorities refused to renew it. What IS a director to do? I mean, short of reconstructing the whole bridge, the Seine and the surrounding banks and streets in a field in the south of France. In the end, that's exactly what he did.
The film was crucified by the French critics when It was finally released and it died on its arse at the box office. It was eight years before Carax managed to make another film. Outside of France, the film played far better and had a long life on the road playing around the world throughout the nineties. A year or so after I left that screening I emigrated to South America, following the woman I'd fallen in love with. My flight to Argentina connected through Paris. I had a whole afternoon to kill, so took the Metro and paid my respects to the Pont Neuf. On arriving in Buenos Aires, I discovered the film was playing at a local cinema. Destiny or simple coincidence? I settled down, became an English teacher and followed my heart. Always shooting or acting, Leos Carax made a massive comeback in 2012 with his Cannes Award-winning Holy Motors, starring the ever versatile Denis Lavant, Eva Mendes and Kylie Minogue. His next picture, apparently a musical, stars Michelle Williams and Adam Driver and is currently in pre-production.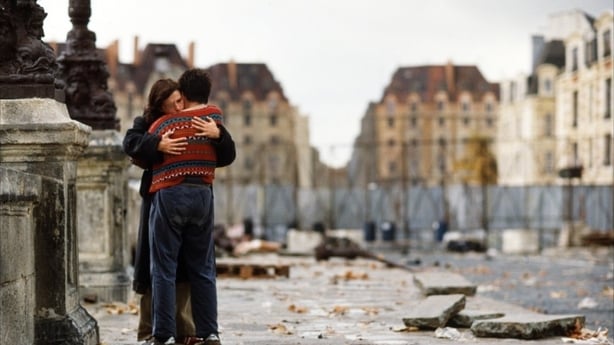 In the end, my love affair also died on its arse. My hand to god, I even tried fire-breathing and shaving my head - I recommend you shave your head first, though. I returned to a freezing, rain-washed Celtic Tiger Dublin in 1996. But to this day Les Amants du Pont Neuf lives on, carrying with it a constant piece of my twenty-odd-year-old self.
Les Amants du Pont Neuf will be showing at the Irish Film Institute on Monday August 20th at 6:20pm in a rare 35mm print, with an introduction from IFI projectionist (and RTÉ Culture contributor) Paul Markey - details here.