Colm Tóibín's A Long Winter, Georges Simenon's The Blue Room, Katie Kitamura's A Separation and Italo Svevo's As A Man Grows Older (Senilità) would make great movies and one of them, it seems - A Separation - will in fact be realised in due course.
A Long Winter - Colm Tóibín
There have been films made of Tóibín novels, Brooklyn, of course, being the best-known example. Years ago too, there was an adaptation of The Blackwater Lightship, starring Angela Lansbury, which, one senses, may have been of, shall we say, indifferent quality. No one raved to me about it at the time, certainly.
A Long Winter is technically a short story in the author's book of stories, Mothers and Sons, but it is really a novella. We understand too that it is the piece of literary work of which Tóibín is most proud. The story is set in the (Catalan) Pyrenees. A wife and mother develops a serious drink problem and one day she goes missing in the snowy expanses, missing without trace. The plotting of the the painstaking, arduous search by police and neighbours, the awful gap of her absence are conjured to extraordinary, almost epic effect. It would make a great film, with Nicole Kidman, Winona Ryder or Cate Blanchett playing the mother. Not Meryl Streep, as her portrayal would end up just too 'method', too over-egged.
Not sure about a role for Saoirse Ronan but maybe Colm Toibín could have another walk-on part in A Long Winter.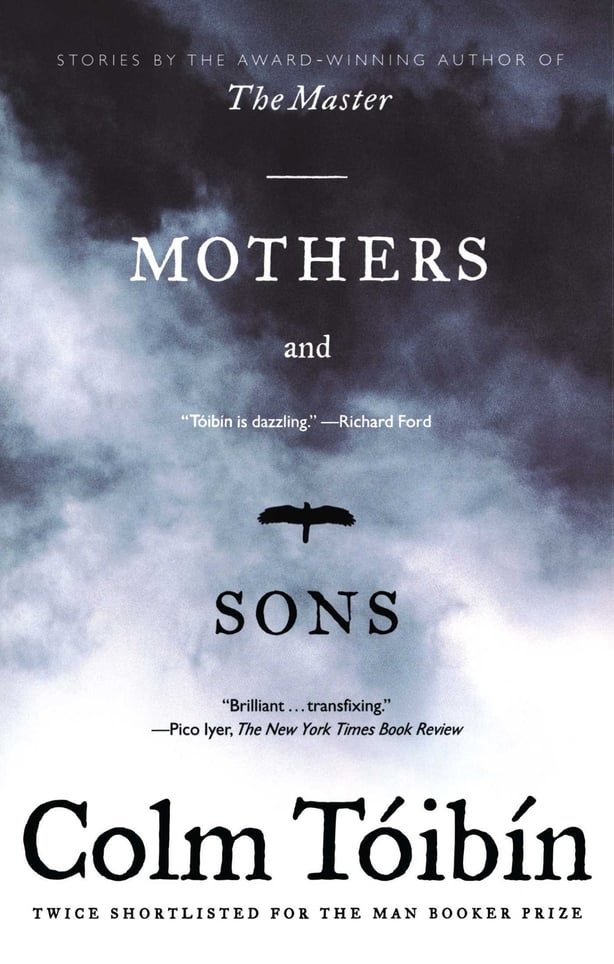 The Blue Room - Georges Simenon
In this overlooked masterpiece by the author of the much-filmed Inspector Maigret series, Tony is married to the gently submissive Gisele and they have a young daughter Marianne. Meanwhile, the childless Andrée is wed to the sickly Nicolas. All are residents of the French village of St Justine, but Tony and Andrée are indulging their lusty affair at the Hotel des Voyageurs in the nearby big town of Triant. The lovers meet regularly, with the connivance of Tony's brother, owner of the hotel whose Blue Room is the dastardly love nest of the piece. The story ends in tragedy and it would make a great movie.
But, please, no Hollywood re-makes  - French with English subtitles, please, lots of ice. Asghar Farhadi, the Iranian director who makes his films in French would be the ideal man to steer it. He made the enthralling A Separation - not to be confused with the entirely different project postulated elsewhere on this page - and the equally excellent films, The Past and The Salesman. That Belgian pair, the Dardenne brothers, Pierre and Luc, who made the brilliant L'Enfant - it won them their second Palme d'Or - would be equally adept at adapting and directing The Blue Room. Juliette Binoche would have to play the sensual Andrée - mais bien sur - while Marion Cotillard could be Gisele.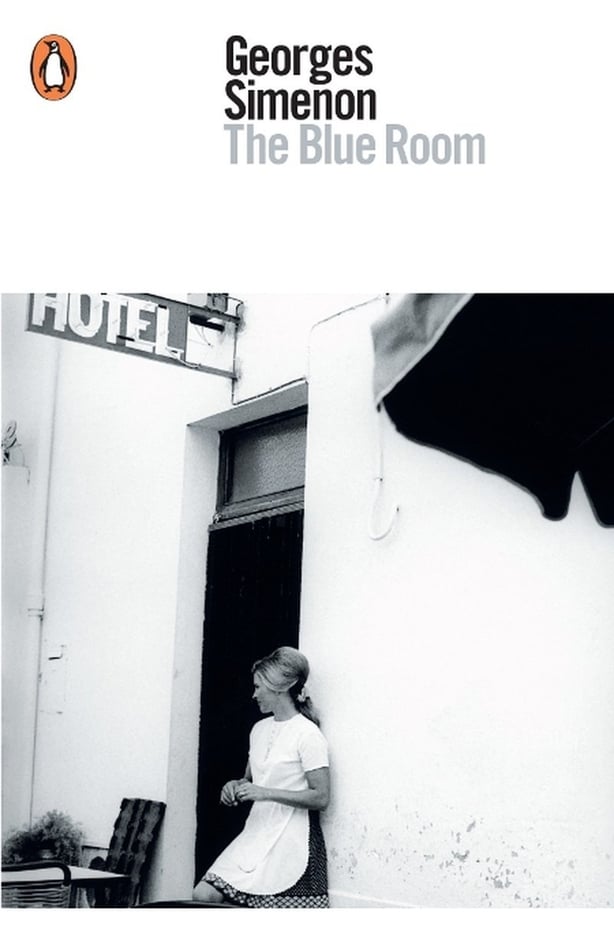 A Separation - Katie Kitamura
The unnamed woman of this splendid mystery - endorsed on the recent paperback cover by our own Roddy Doyle - is almost pushed out to Greece in pursuit of her husband Christopher by her mother-in-law Isabella. Christopher, who is researching a book on the Mani peninsula, has not been in contact. The wife must make tracks, however reluctantly, and find out what he is up to.
The problem, however, is that the younger woman has been sworn to secrecy by the self-same Christopher not to divulge that the couple have recently separated. Moreover, she is already involved in a new relationship with another man in London. The atmosphere in Greece is brilliantly, cinematically conjured.
Eileen Walsh might play the distraught, disoriented wife of the piece. She was superb in the splendid RTÉ TV adaptation of Eugene O'Brien's Eden, back in 2008. Katherine Waterston (Fantastic Beasts and Where to Find Them) is reported to be starring in the forthcoming film, but Eileen would bring a wonderful darkness, a tender, lived-in quality to the role.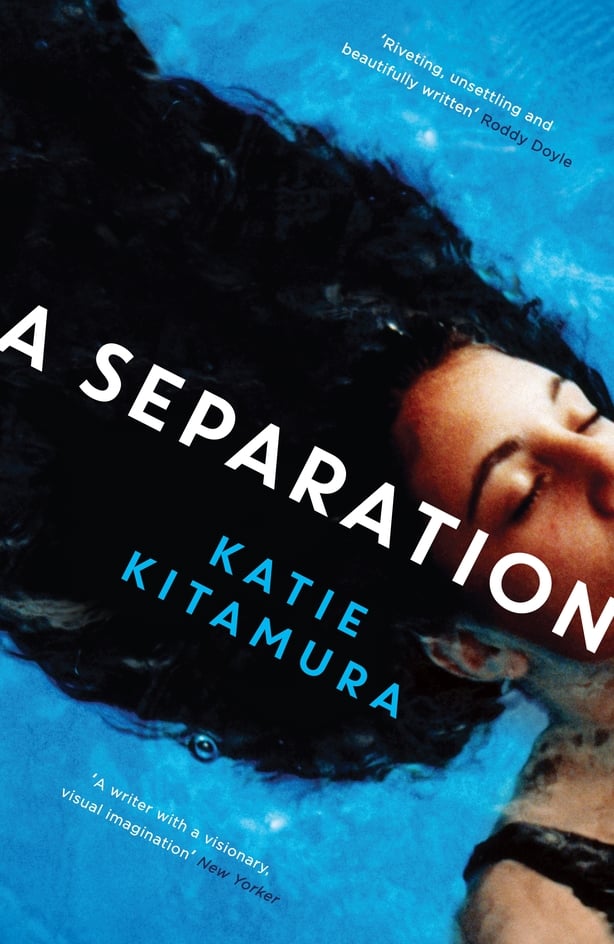 As A Man Grows Older (Senilità) - Italo Svevo
I'm going to have to take this on the validation of memory alone, the immortal novel from the pen of the Italian writer and businessman from Trieste, who lived from 1861 to 1928.
It is about 30 years since I read As A Man Grows Older, whose English language title, incidentally, was supplied to the author by his great friend and admirer, James Joyce.
I do not recall one detail of the story – hands up -  but what I do remember is the very definite feeling while I read it that every sentence gently urged a great movie there for the taking some time.
Literary movies in English in that early to mid-eighties period when your writer was reading the work of Svevo mostly meant the films of Merchant Ivory. They were the talented laugh-all the-way-to-the-bank pair whose first names you did not need to know, so popular was their brand of tasteful heritage. The actors Simon Callow, Maggie Smith, Denham Elliott and various others all got nice meal tickets from Merchant Ivory, for sure.
Their popular adaptations of the great novels of EM Forster, such as Howard's End and A Room With A View were big box-office hits, probably as much through word of mouth as through the word of the critic. No social media wildfire then, folks.
Looking back now, Ismail Merchant, who died in 2005, and James Ivory, still very much with us – his screenplay for Call Me By Your Name recently won an Oscar - could have taken As A Man Grows Older and made a captivating film from its sinuous tale of tormented hearts, no contest.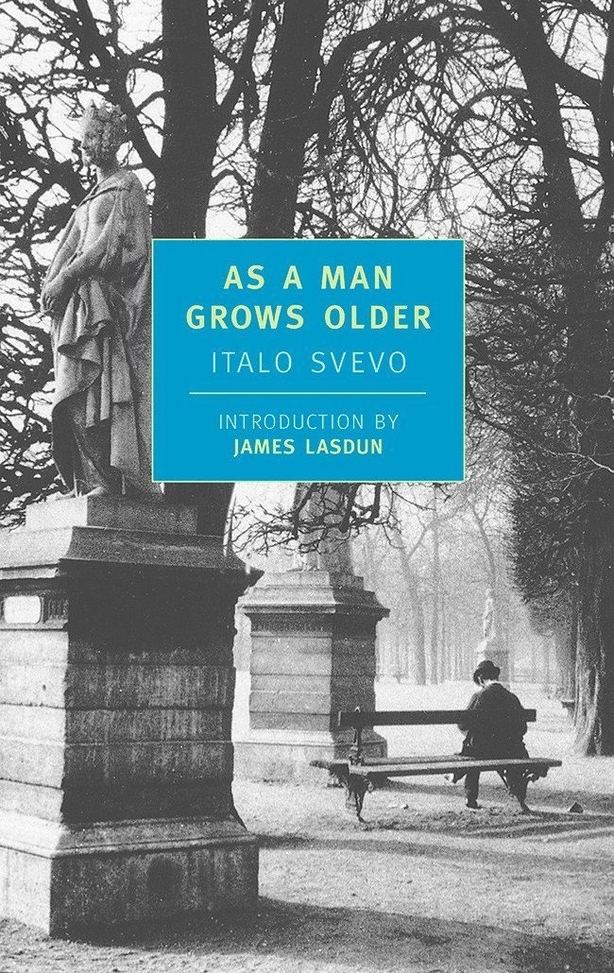 I wouldn't have thought this at the time of course, being much too snooty about books and films. In my supercilious way, I seem to recall identifying As A Man Grows Older as the perfect vehicle for the late, great French director Francois Truffaut.
It seemed to share some of the spirit, and the vague turn of the century period too, of his immortal film, Jules et Jim, which was also adapted from a classic novel. Like Jules et Jim, As A Man Grows Older appears now to have a love triangle element of some kind wreathed through it.
The 256-page story concerns Emilio Brentani, an insurance agent approaching forty. He falls in love with the much younger and very pretty Angiolina, who according to NYRB books - they published an English language version, but Penguin did also - is 'an unapologetic cheat.'
The tale does not offer a happy-ever-after conclusion, as Emilio refuses to listen to his friends - and indeed to his sister - in the matter of this young coquette. As a result, the woman whom he should have pursued is the one who gets away, and he lives to realise the truth of this. I could see Michael Fassbender or Joaquin Phoenix inhabiting the leading role with ease. 
Commence casting now, I say, Neil Jordan, you would be well able to deliver.