A new exhibition showcasing the pioneering work of British designer Lucienne Day, considered one of the most important and influential women textile designers of the 20th Century, runs at Dublin Castle's Coach House Gallery until the 15th September.
Lucienne Day: Living Design tells the story of Day's design career, using materials drawn from the archives of the Robin and Lucienne Day Foundation. Photographs show the lead up to her career breakthrough at the Festival of Britain 1951, with her pioneering 'contemporary' design Calyx. They also evidence Lucienne's prolific output of patterns for furnishing dress fabrics, table linen, carpets, wallpapers and ceramics. The exhibition includes current production of her designs, demonstrating the continuing vitality of her work.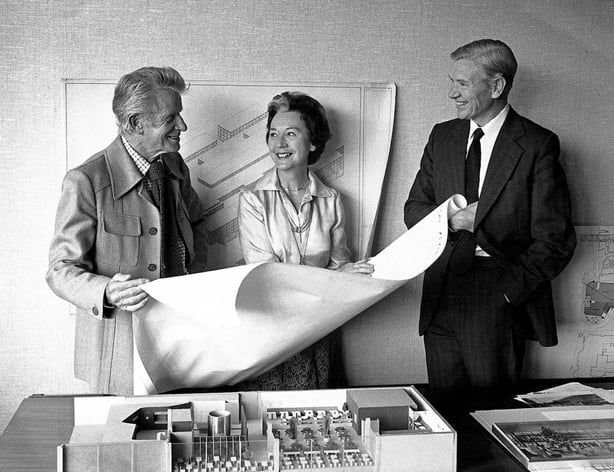 This touring exhibition is put together by Lucienne's daughter, Dr Paula Day and design historian Dr Emma Hunt as a celebration of the centenary of her birth last year.
Lucienne Day: Living Design, Coach House, Dublin Castle until 15 September 2018 - more details here.