Roads? Where we're going we don't need roads... the Vodafone Comedy Festival is easily within walking distance of the city centre.
Dreamgun Film Reads is a four-man show consisting of Heber Hanly, Gavin Drea, Stephen Colfer and James McDonnell, who transform beloved film scripts into hilarious radio plays to be performed by actors in front of a live audience.
On Saturday 28th at 7:00pm, the group will perform the 80's classic Back to the Future at The Punchline stage in the Iveagh Gardens. We spoke with founder Stephen Colfer to find out more.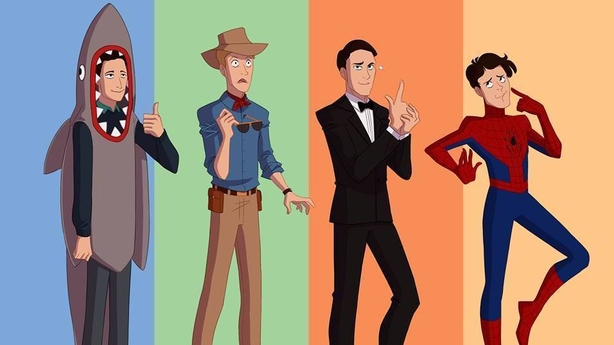 For audiences who have never heard of Dreamgun - what is the show all about? 
Dreamgun Film Reads is a big stupid celebration of our favourite movies. We take our favourite films and rewrite them into weirdo comedy shows.  
Film Reads is performed by a bunch of actors and comedians who haven't seen the script beforehand. It often falls apart as we try and bring a multi-million dollar feature film to life with only ourselves, a few microphones and no rehearsal whatsoever.  
We've done everything from Psycho to Spider-Man and for The Vodafone Comedy Festival, we're delving into 80's classic, Back to the Future.
We need your consent to load this SoundCloud contentWe use SoundCloud to manage extra content that can set cookies on your device and collect data about your activity. Please review their details and accept them to load the content.Manage Preferences
Dreamgun was the talk of the town after this year's Kilkenny Cat Laughs, from comedians and audiences alike, what do you think makes it work so well? Especially as it works as well visually as it does on a podcast. 
In the podcast, you're just hearing the raw jokes but on stage, you get to see the fear in everyone's eyes!
It harks back to an old-school town hall comedy, where it's just as fun to watch the comedians fall apart laughing as it is to hear the jokes.
Also, a whole generation that was raised on 90's big big movies has now grown up. We all share a warm fuzzy nostalgia for the first time we saw Jurassic Park or when our parents drove us all the way to Carlow to see Titanic.
Film Reads assumes you already know the movie and tries to recapture the magic of seeing it for the first time via a load of jokes and nonsense.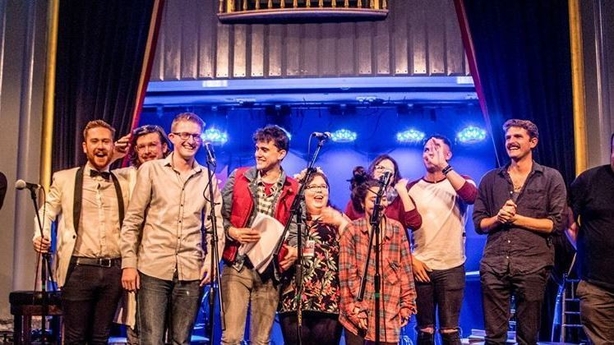 You first performed Back to the Future in the Inter in 2015 - how did that come about and what have you worked on in the show since then?
Back then we were just doing it to amuse ourselves! The very first shows were just readings of film scripts with the occasional joke thrown in.
These days it's a major reworking of the script with our own narration constantly throughout. It was creating that narration, read by the smooth-talking Ronan Carey, that kicked started the show as it is today.
We've since learned not to worry too much about the fine details. Everyone knows what the Deloreon looks like, just get to the funny!
 
Jurrasic Park, Back to the Future, Psycho - what kind of qualities do you look for in a film before performing it?
First and foremost we have to enjoy the film. This isn't a show where we point out that a bad movie is bad. We love high concepts, Jurassic Park is an island of frog dinosaurs, Marty McFly travels to the 50's and has to really try to not kiss his mom, and James Bond is a tuxedo spy from the UK.
We usually know within minutes if a film is going to work for us. Last year we sat down to watch Face/Off, the 90's classic where Nicolas Cage and John Travolta swap faces. Five minutes in we knew it wouldn't work because that movie knows how silly it is. Can't make a joke if the joke is already being made.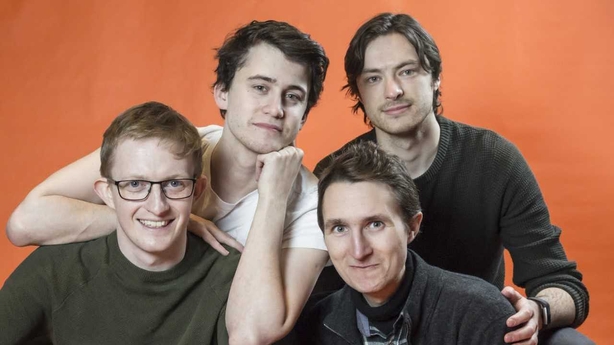 The whole vibe from Dreamgun is just plain fun. How do you want to see it grow? What's the dream? 
Last year the dream was to take the show to Cat Laughs and The Vodafone Comedy Festival, so I guess we need a new dream now!
We're taking all twelve of our previous Film Reads to The Edinburgh Fringe Festival for all of August and we'd love to make a regular thing of touring the old scripts internationally while we keep premiering new scripts in Dublin.  
As for Dreamgun's future outside of Film Reads, after a year of rewriting other people's films we're starting to get notions of writing our own. We started out in 2014 making short films that can still be found on YouTube.
It'd be great to get back to film-making after all we've learned from Film Reads, we have a bit to go yet but hopefully someday!
 
Who will you be seeing at the festival this year?
We'll be sticking around to catch Ross Kemp's The Elvis Dead. As you can probably guess a one-man retelling of the story of Evil Dead 2 via Elvis is right up our alley!
Our cast members Hannah Mamalis, Erin McGathy and Ed Salmon will also be performing stand-up that we can't wait to see.
Conor O Toole, Alison Spittle, Tony Cantwell and Ruth Hunter are our favourite Irish acts, and we'll be sure to pop into fellow podcaster Blindboy's interview with Greg Turkington (AKA Neil Hamburger).