Over 120 comedians are set to descend upon the Iveagh Gardens from the 26th-29th of July for the Vodafone Comedy Festival.
We caught up with comedian Chris Kent to get the low down on one of Ireland's most joyous weekends, the acts he's recommending and what it's like to work on the comedy scene.
"Áine Gallagher, she's feckin' brilliant. Also, Bernard Casey. I think he's playing one of the little gigs there which is brilliant because all these little free gigs pop up so you're not really taking any risk, it's just a bonus of buying a ticket," said Chris.
As for the international talent?
"Michael Che. He is unbelievable. Check out his Netflix special [Michael Che Matters] first to get a taste of it. I'm really looking forward to seeing him. Rory Scovel has been a big hit in the last couple of years."
We need your consent to load this YouTube contentWe use YouTube to manage extra content that can set cookies on your device and collect data about your activity. Please review their details and accept them to load the content.Manage Preferences
Chris will be acting as MC to David O'Doherty, Adam Cayton-Holland and Colin Chadwick in The Funny Bone tent on Friday night before hosting Danny O'Brien, Sam Jay, Shane Torres and Catherine Bohart in The Jokeshop on Saturday.
Sharing the stage with some of comedy's biggest names is a far cry from the Cork man's younger days when he begrudgingly worked as an electrician. However, now that he has a two-year-old son in tow, working the festival scene can't be easy.
"It's fine, to be honest, when you're coming back for the festivals it's really exciting - especially for the Iveagh Gardens and Cat Laughs because I bring my family with me," said Chris.
"It's just an amazing festival, it's the first place where I really got a break. It was six or seven years ago and Bren Berry [Aiken Promotions] came to see me supporting Jarlath Regan and one or two comedians put in a good word for me - Jarlath Regan and PJ Gallagher - and then Bren came to see me and said 'I'd love you to do Iveagh Gardens'. It's just a massive deal when you're starting out, because you're on with all these big names," he explained.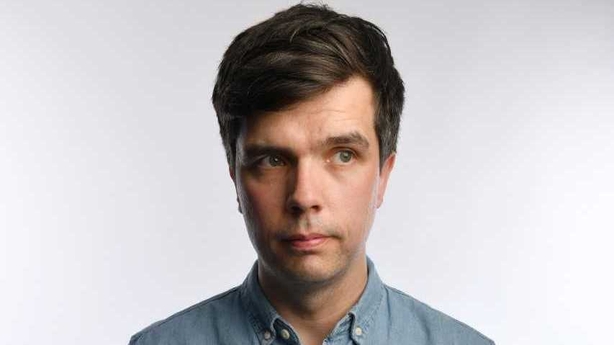 While a comedy festival may not be the most obvious venue for a day of family fun, Chris insists that the Iveagh Gardens are an ideal location to chill out.
"It's all within the one area as well so you can literally stroll to the next tent, the crowds are good, I've always had a really good time there. It's just a really good blowout before Edinburgh [Fringe Festival] because that starts a couple of days afterwards and you're really back to the nitty-gritty of doing a full hour every day, getting people into the rooms and all that."
While Kilkenny Cat Laughs was once described as a 'summer camp for comedians', the Edinburgh Fringe Festival is a whole different ballgame. The month-long marathon is one of blood, sweat, laughs and tears that can make or break a stand-up.
"My first one was horrible," confirmed Chris. "I did one in 2012, my very first one, the Olympics was on in London so we had a really tough time because the numbers up there were not what they used to be and I got sick, I got the mumps, it was my first time doing an hour every day."
"I kind of went through bouts of absolutely hating it but it definitely makes you a much better comedian. I couldn't wait to get back. To be honest, I really like it now. Once I'm up there, I love doing comedy every day and I love performing every day, getting a show up to scratch," he said.
We need your consent to load this Instagram contentWe use Instagram to manage extra content that can set cookies on your device and collect data about your activity. Please review their details and accept them to load the content.Manage Preferences
From suffering from mumps in Scotland to opening for Bill Burr, Dylan Moran and David O'Doherty - the stand-up has come a long way in his career, thanks to the support he found within the community.
"I remember I was trying to get a new show together and you can really get lost once you build up your first routine or first set or first 20 minutes - you can find it hard to stray from it, especially after Edinburgh where it becomes so good.
"I was gigging with Ardal O'Hanlon and we were both in a similar situation of trying to get stuff ready for a new show and he was just telling me, 'Don't chicken out of it, you better do all your new stuff'. He was saying that it's important to believe in the new material and that really stuck with me."
"It was all new material once and you kind of forget that the stuff that you're trying to hold on to was just a bundle of ideas at one stage that you were very nervous about."