This week's Documentary On One, Johnny Cash's Lost Tour Of Ireland came from a listener, David Shortall sharing a recording his father Enda had for safe keeping.
The tape was made when Johnny Cash first played Ireland in 1963 and remained hidden away in a biscuit tin, unheard for years, in the Shortall home in Dublin. The documentary made using the recording brings listeners closer than ever to Johnny Cash on his first tour of Ireland. Few people remember the very first Irish performances in Ireland by the country music legend who would come to love Ireland and be loved by the Irish.
One of the contributors to the documentary is Johnny Cash aficionado Paul McCann, who reveals some of what was happening for the country music legend around this time.
---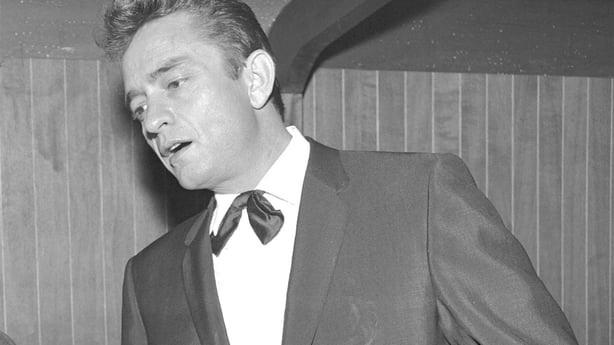 Johnny Cash played his very first gig in 1953, performing to a group of elderly ladies for their bake sale in a church basement. Over the following 50 years Cash played countless thousands of concerts, touring as long as his health would allow. He gave his final performance aged 71 at the Carter Ranch in Virginia in 2003. He is one of the most respected and loved performers of all time.
One significant, but mostly undocumented tour undertaken by Cash and his band, took place in October 1963, performing 12 shows over a 10-day period in Ireland. Although details of a small number of dates and venues appeared online from time to time, there is very little documented evidence of this tour. The RTÉ Documentary On One, Johnny Cash's Lost Tour of Ireland takes a closer look at the tour, the venues and towns Cash played, together with June Carter and his band The Tennessee Three. The documentary became possible with the discovery of a recording made 55 years ago by Enda Shortall and his boss, who provided the sound equipment for the National Stadium gig on the tour. The recording is a unique piece of musical history , transporting listeners back to this exciting time in Cash's life.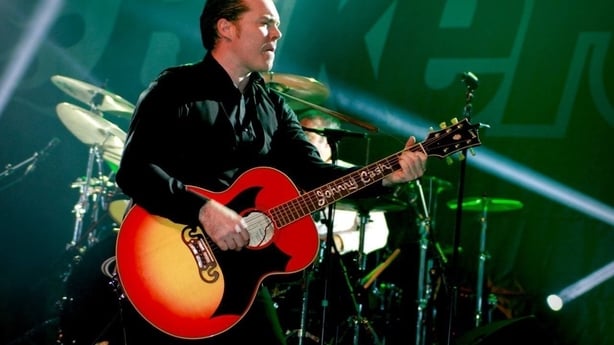 By October 1963, Johnny Cash had been re-established as a superstar following the release five months before the Irish tour of his biggest hit single Ring of Fire.
The tour began in Kingscourt, County Cavan , and took him to took him to Dundalk, Limerick and numerous towns around Ireland, ending with a show in Dublin's National Stadium , a venue more often used for the sport of boxing .The visit also included an appearance on RTÉ Television's popular music series The Showband Show, as well as an interview with Cash in the RTÉ Guide.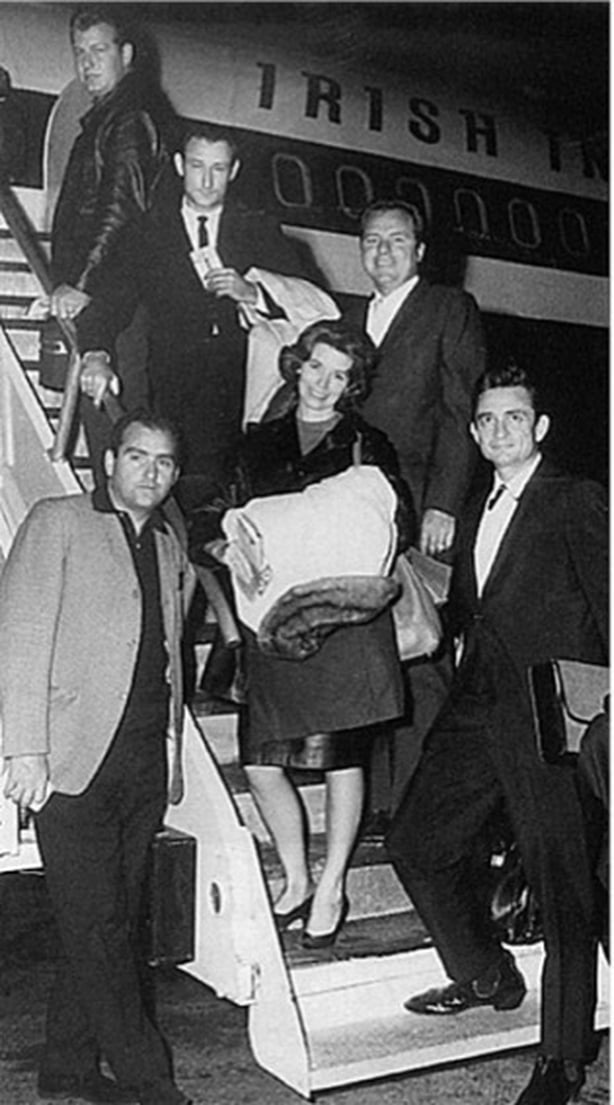 Accompanying Cash on his Irish tour, as well as June and the Tennessee Three, was Cash's manager, Saul Holiff. He was the man who revived the singer's career and brought Cash into prestigious venues such as the Hollywood Bowl. Holiff later recounted an incident during an Irish tour with Johnny, when they came upon a terrible storm which forced them off the road and into a barn near Tara in County Meath. Johnny told Saul that the town's name had inspired him to name his daughter Tara.
1963 was a pivotal year in Cash's career, albeit one clouded by drug abuse and a deteriorating marriage. The 1963 tour is noteworthy among the many of Johnny Cash's career because it happened during a significant period of his life - yet before now we haven't known much about it. In his 1997 autobiography simply entitled Cash, Johnny wrote that "the 60s were probably my most productive time, creatively speaking. I was ventured out, testing different waters and I really enjoyed that".
We need your consent to load this YouTube contentWe use YouTube to manage extra content that can set cookies on your device and collect data about your activity. Please review their details and accept them to load the content.Manage Preferences
Johnny Cash developed strong feelings for Ireland , touring here on numerous occasions during his career. It is well documented that he wrote Forty Shades of Green following a trip he made to Ireland in 1959. The song would go on to be the best selling song in Ireland for many years. Johnny talks about the song and performs it in the documentary. He also recorded the single Woodcarver with Sligo Country star Sandy Kelly, having been impressed by her cover of Patsy Cline's Crazy. The singer also claimed Irish ancestry, although it has since been confirmed that his roots were in Fife in Scotland.
Johnny Cash met his first wife Vivian Liberto in July 1951, at a roller-skating rink in San Antonio. They married in August 1954, following three years exchanging letters while Cash was serving in the military and stationed in Germany. Once Cash's career took off in 1955, however, the constant touring meant that he saw little of his wife and their four daughters (Rosanne, Kathy, Cindy, and Tara). June Carter joined Cash and the Tennessee Three on tour in 1961 and it was during that same year that Johnny, Vivian and their daughters moved into their new hilltop home overlooking Casitas Springs, California.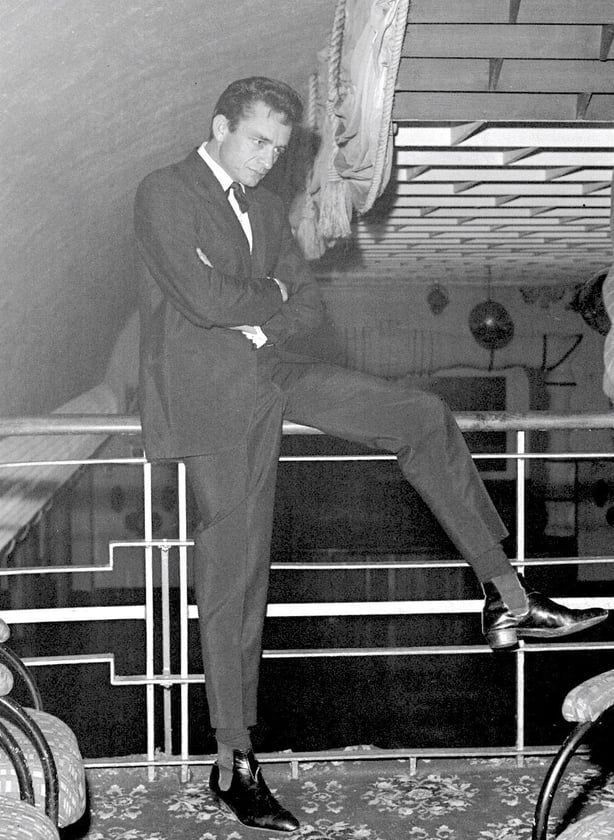 By the time of the Irish tour in 1963 Cash's love affair with June Carter was at an early and mostly secretive stage. He was after all still married to, and living with his wife Vivian. June Carter was also married in '63 and it would be five more years until the couple tied the knot themselves. Vivian had hoped that the move to the new house would curb Cash's escalating drug problems, as well as halt his blossoming romance with June, but instead, things deteriorated rapidly. By 1963, Cash was touring extensively and was rarely at home. When he was home it was rarely for long, as he would take long drives beginning at night, which could sometimes result in his disappearance for days on end.
Johnny Cash had trouble sleeping due to an ongoing addiction to amphetamine pills around this time. Although his addictions would haunt him throughout his lifetime, it was during the early 1960s that his drug use reached its nadir. His amphetamine addiction was so heavy at this stage that is it estimated he was taking up to 100 pills a day, including uppers to give him the energy he needed to perform, followed by downers. Cash later remarked that:
"I got into the habit of amphetamines. I took them for seven years. I just liked the feel of them. It lifts you and, under certain conditions, it intensifies all your senses. You took more pills to cover up the guilt feelings. I got to playing one against the other, the uppers against the downers, and it got to be a vicious, vicious circle. And they got to pulling me down".
The singer was also renowned in the early 1960s for trashing hotel rooms, to the extent that he knew the cost of replacing each item he broke. June recognised this 'Jekyll and Hyde' facet of his character and normally referred to him as "John", but called him "Cash" when he was high and/or out of control. Despite this strain on their relationship, Johnny and June's affair continued intermittently until Vivian finally filed for divorce in summer 1966; Johnny and June married in March 1968.
We need your consent to load this YouTube contentWe use YouTube to manage extra content that can set cookies on your device and collect data about your activity. Please review their details and accept them to load the content.Manage Preferences
Featuring in the documentary and riding high in the charts throughout most of 1963, the song Ring of Fire was pivotal in re-establishing Cash as a top-selling artist. Following numerous underperforming albums and singles, Columbia Records had been considering letting him go from their roster once his contract expired in December 1963. But 'Ring of Fire' solidified Cash's position as a top-selling country superstar and his Columbia contract was duly renewed. Originally recorded by June's sister, Anita Carter, and inspired by June's illicit love for Cash, 'Ring of Fire' was written by June with her close friend Merle Kilgore. Vivian Liberto, however, later cast doubt over June's co-authorship of 'Ring of Fire' in her autobiography, stating that:
"To this day, it confounds me to hear the elaborate details June told of writing that song for Johnny. She didn't write that song any more than I did. The truth is, Johnny wrote that song, while pilled up and drunk, about a certain private female body part. All those years of her claiming she wrote it herself, and she probably never knew what the song was really about."
Liberto claimed that Cash decided to give Carter co-writing credit, defending his decision to Vivian by saying that "She [June] needs the money". This charge appears to have been a case of a woman scorned, as the song's listed co-writer Merle Kilgore has since confirmed that he indeed wrote the song with June Carter. Ring of Fire was the biggest hit of Cash's career, staying at number one for seven weeks and has sold over 1.2 million digital downloads in the modern era.
We need your consent to load this YouTube contentWe use YouTube to manage extra content that can set cookies on your device and collect data about your activity. Please review their details and accept them to load the content.Manage Preferences
It was also in 1963 that Cash's interest in and friendship with Bob Dylan began. He became fascinated with Dylan's The Freewheeling Bob Dylan album (released in March 1963) and reportedly used to bring a record player from venue to venue so he could listen to the album right up until he walked on stage. It was upon hearing this album that Cash first wrote to Bob Dylan to tell him how much he admired Dylan's songwriting. Dylan, who had been a Cash fan since the 1950s, sent a return letter and the two corresponded throughout 1963 before their first meeting in 1964. Cash would cover Dylan's songs and duet with him on several occasions over the following years.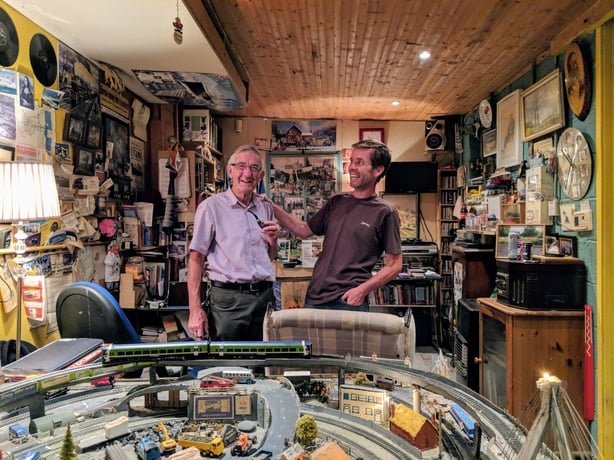 1963 was a pivotal time for Johnny Cash, his personal life and his career, and his Irish tour that year has been relatively unknown. The documentary Johnny Cash's Lost Tour of Ireland brings listeners up close to Johnny and speaks to some of those lucky enough to attend the shows and played support on the tour. It will also feature the recently unearthed sound recording of the National Stadium performance. Cash's reputation for cancellations and inaudible performances due to drugs are far from evident on this recording; instead what we are presented with is a remarkable document of a singer in his prime.
Documentary On One : Johnny Cash's Lost Tour Of Ireland, RTÉ Radio 1 Saturday July 14th @1:00pm, with a repeat on Sunday July 15th @7:00pm. Listen to more from the Documentary On One archives here.