Ruth McGowan, the new Festival Director of the Dublin Fringe Festival, talks about her first Dublin Fringe programme, which launched this week.
The latest edition of Dublin Fringe Festival brings together some of Ireland's most exciting dreamers and doers to create a programme pulsing with energy, adventure and joy. It's a festival of firsts – each of the 80 events are brand new and happening in Dublin for the very first time this September 8th – 23rd.
We need your consent to load this YouTube contentWe use YouTube to manage extra content that can set cookies on your device and collect data about your activity. Please review their details and accept them to load the content.Manage Preferences
This year, we invited artists to take up space in the city. From outside the GPO to inside your headphones; in the Liffey and on the heads of iconic statues; you'll find Fringe around every corner. The Money by Kaleider is a cross between a game and a theatrical performance. Played inside City Hall, players have one hour to unanimously decide how to spend a pot of real cash. The Spirit of Phoenix takes you around Phoenix Park on a vintage bus to listen to stories about Dublin's monumental back garden. Festival favourites Foil Arms and Hog are going back to school with their new show Craicling at the O'Reilly Theatre at Belvedere College.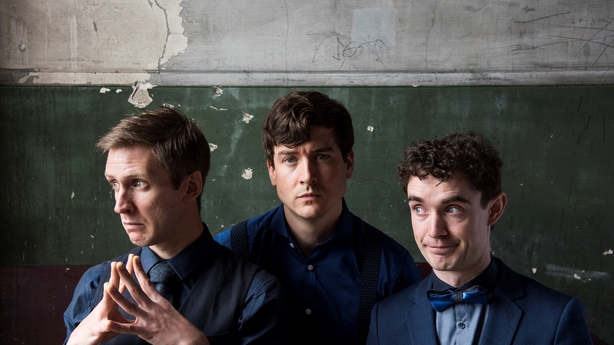 We've got 10 free shows happening this September: Margaret O'Connor is making extraordinary haute couture hats for the statues of Dublin, brightening up your commute with her street art project Spitfire Bird. Speaking of your commute, you can tune in to three new pieces of radio with our first ever virtual venue, Dublin Digital Radio. Meanwhile, Fringe will find you with MilM2's Question Project, direct from Chile. This interactive piece of mobile sculpture will roam the city streets for 16 days, offering passers-by their chance to ask Dublin a burning question.
Delivering on Dublin Fringe Festival's deep commitment to talent development, we're introducing the most urgent new voices you need to hear. More than half of this year's acts are making their Dublin Fringe Festival debut - Thommas Kane Byrne is dying to tell you about The Fattest Dancer in St Bernadette's, Joe Wright's Astronaut confronts truths about homelessness, and Dagogo Hart and Felispeaks cast spoken word spells in Boy Child.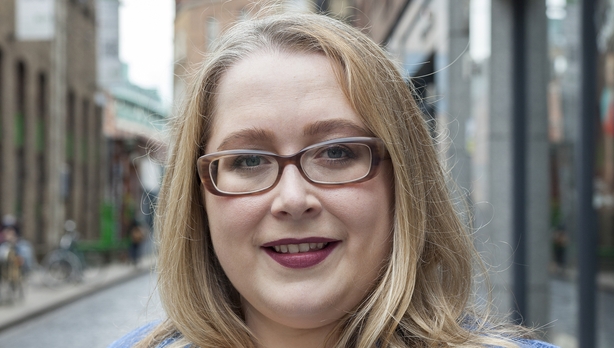 In 2018, a changed Ireland is working through a national to-do list. Fringe artists have their fingers firmly on the pulse, offering fresh perspectives on national conversations about the housing crisis, mental health, building a family in modern Ireland and the rise of the alt-right. Journalist Roisin Agnew will curate I Am Dynamite, a two-day creative symposium exploring the role of artistic dissent. Leading choreographer Philip Connaughton returns with Assisted Solo, a study of family and what it takes to make the perfect solo. Fresh from her Leaving Cert, photographer Ayesha Ahmad will document a Dublin summer with her exhibition, Epoch, as part of Young Radicals: Fringe for Young Audiences.
We're going all out with three weekends of parties and gigs that will send you home starry-eyed. District Magazine's Neighbourhood Watch assembles the best of Ireland's hip-hop underground for a night-out to remember. International icon Peaches brings her radical revision of Andrew Lloyd Webber's rock-opera Peaches Christ Superstar to Dublin for the first time with an unmissable after-party at Mother. After dark, we'll be on Dame Street as we transform Hely's Bar into our very own Festival Club, a place for artists and audiences to come together and celebrate all things Fringe.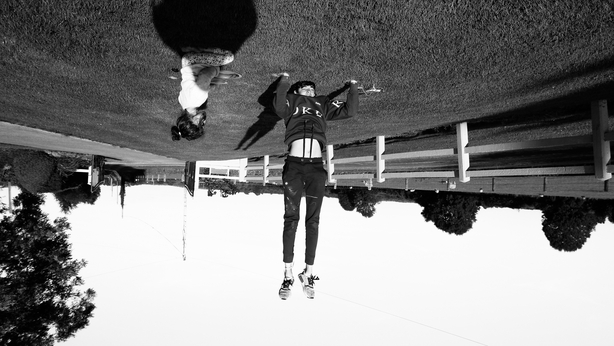 Fringe 2018 is a festival of antidotes; find the one that's right for you. If you are craving a big night out, a row, a bit of a laugh or a game-changing show that will leave a lasting impact, you will find it.
The stage is set for an indelible edition of Dublin Fringe Festival. Make sure you can say you were there.
Dublin Fringe Festival takes over Dublin city for 16 days and nights and runs from September 8 – 23 - find out more here.