Gerald Dawe, in an extract from his new collection of essays, The Wrong Country: Essays On Modern Irish Writing (Irish Academic Press) praises the poetry of fellow northerner, Leontia Flynn.
---
Leontia Flynn, born in 1974 in County Down, has published four collections, beginning with the highly regarded These Days, published in 2004 when the poet was thirty, have been met with significant critical acclaim and prestigious public recognition. A Gregory Award winner, Flynn has also been awarded the Forward Prize for Best First Collection, the Rooney Prize for Irish Literature, the Lawrence O'Shaughnessy Award for Poetry, the AWB Vincent American Ireland Fund Literary Award, a Major Individual Artist Award from the Arts Council of Northern Ireland, and the Irish Times Poetry Now Award, as well as featuring on the shortlists of the Whitbread Poetry Prize and the T. S. Eliot Prize. Named as one of the twenty 'Next Generation' poets by the Poetry Society, her third collection, Profit and Loss, was their choice for autumn 2011. Currently she is a lecturer in the School of English and the Seamus Heaney Centre at Queen's University Belfast.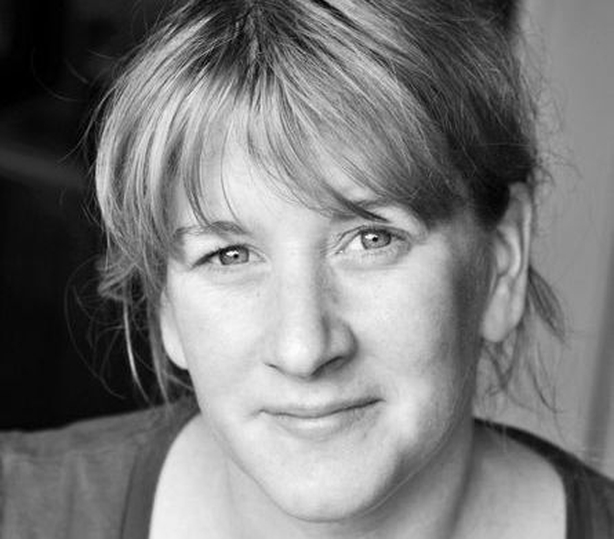 Leontia Flynn's work lives out in the world of strange, exhilarating encounters – be that emotionally or imaginatively. The sheer volume of lived life that her four collections reproduce is – at times – breathtaking. From the life of her family – her poems to both her mother and the ever whistling and singing father who succumbs to Alzheimer's – are blissful, poignant and wise – to the erratic student pads (and some dodgy detritus), techie treats and teases, to the mixed joys of background music (The Bangles, Neil Young, Karen Carpenter, Patsy Cline, Foster and Allen), videoing what's going on in the many cities her poems visit while returning, allusively, to a Belfast both actual and imagined, troubled and post-Troubles, Flynn never lets up: 'Imagine being thirty …?'
Health 'issues' – such as Samuel Beckett's, George Orwell's, Elizabeth Bishop's, Marcel Proust's – like language itself and how 'we' say things and mean what we say, are all decoded in her energetically spoken poems. But behind these good vibrations is an abiding sense of the way we lose one another, how life is fragile and always passing. Mortality shows up, as accident, as suicide, but also as the bloody business of war and its leftovers. That there are lives we didn't live sits in the background, as in the moving poem, Colette:
Colette, Colette: your name is a hiccup of grief,
And the hollow knock inside an empty closet.
A seed of loss, it sprouts beyond the day
We tuck your little shoes, now yellow with age,
Like a breech birth in the soil of granny's grave.
But if the light at the intersection of rooftops has a distinctive Larkineque tint ('Where our phone wires meet/over those terraces – look/the sky is still blue!), not to worry, Larkin's presence and influence is completely absorbed and reformed. The wayward, misplaced and various bounty that comes from the most incidental of pleasures and memories acts as a strong antidote to despair and the foreboding that seems like a cyclorama to many of Flynn's bright-eyed poems. Her poems are full of ordinary things invested with some kind of humane significance (such as mangles and cookers) but, also, the symbolic eponymous and somewhat incongruous Superser:
It was very ugly. With hindsight, was it quite safe?
It looked like a cross between a TV robot
And a roadside shrine in Italy or France.
When I read how Lucille received the vision of hell
I deliberately toasted my toes upon its grill
Just like Catholics did in books, and then drifted back
To St. Elsewhere, Dallas or The Antiques Roadshow
the upper atmosphere a roiling cloud,
our trade-off with the cold that tapped the glass,
with the shapes made out of dark – while our whole stunned clan
slumped safe and half-stifled on some Sunday in the
middle of an era.
The key is in the voice and if the reader cannot 'hear' that – the Frank O'Hara off-the-cuff delivery, the contemporary cultural references (middle-of-the-road television programmes, for instance), the self-ironising and wry wit of not taking one's self too seriously, whatever about the subject of the lines, and the surprising catch to many of her best poems (of which there are many), Flynn really has a unique and admirable range. The only downside is the rare lapse into whimsy and the occasional over-playing of the literary hand, reminiscent of Paul Muldoon at his most provocatively arcane. But taken together, Flynn's four collections add up to some of the very best in contemporary poetry in English. Certainly, her fourth collection, The Radio, confirms her substantial achievement in longer and more constructed poems such as Letter to Friends with the two title poems The Radio, August 30th 2013, Black Mould and Mildew: Obsessive- Compulsive Poem for Lawrence and most particularly the riskier dramatic sequence, Poems Conceived as Dialogues between Two Antagonistic Voices. I can't help feeling, though, that notwithstanding the subtle playful imagining of these ambitious poems, the pulse of Flynn's imaginative flair is sourced in some part in Drive, her poem paying tribute to her mother; of having the drive to write and to keep at it at this level:
' (this last leg of this drive
leads back to the empty house which she takes as a sign)…
how does it work, she thinks, this little motor?
Where are its cogs, and parts and curly oiled springs
that make her now, improbably, the wellspring
of five full persons – out upon life's highroads:
a grown-up son, a gang of grown-up daughters,
prodigal, profligate – with 30 years on their clocks?
She doesn't know, and isn't one to assign
meaning to their ways, their worlds' bewildering drives –
though she tells this offspring she's nearing the end of the road
a clock ticks softly…the low pulse of some drive…?
My mother watches. She's waiting for a sign…'
The Wrong Country: Essays On Modern Irish Writing (Irish Academic Press) is out now.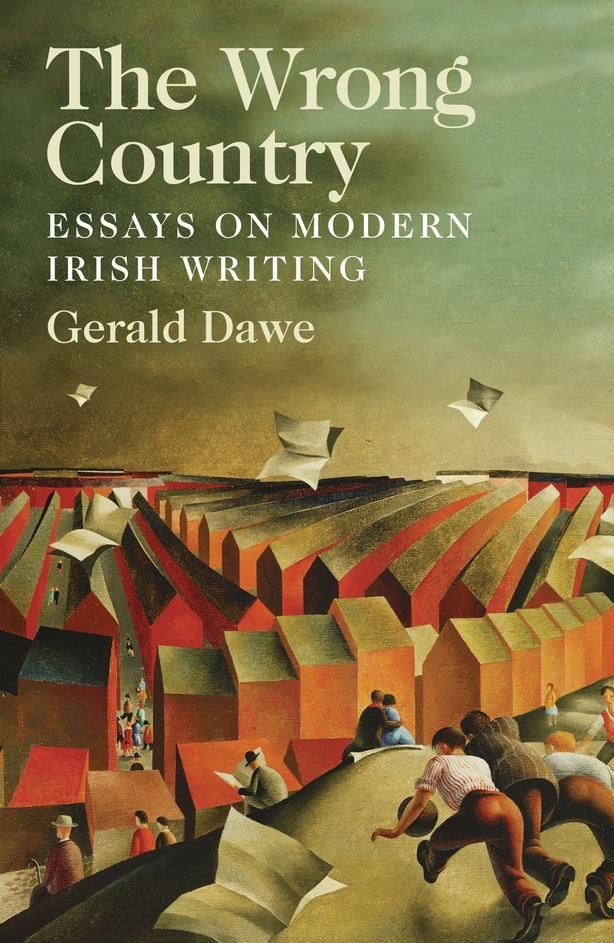 About The Author: Gerald Dawe is an Irish poet and writer, born in Belfast, Northern Ireland in 1952. He has published eight collections of poetry with The Gallery Press and four volumes of essays as well as editing various anthologies of poetry and literary criticism. He was Professor of English and Fellow of Trinity College, Dublin until his retirement in 2017. Recent poems have been included in Poetry London, Poetry Review, London Review of Books, Poetry Ireland Review and The Irish Times and broadcast widely on RTE and BBC radio and television networks.