What happens when sounds exist only inside your head? How do you cope with an internal soundtrack from which you can't escape, without it driving you over the edge? This week's Documentary On One production, White Noise, investigates the mysterious internal world of people who suffer from tinnitus and explores how they manage to live their lives accompanied by their very own secret symphony.
Programme maker Orla Higgins writes for Culture about her own struggle with tinnitus, and asks: can we finally discover a switch to turn off the sounds in our head?
The idea for White Noise was to investigate the mysterious world of people who suffer from tinnitus and the impact it has on their lives. Tinnitus is the experience of hearing sounds in the brain that don't have an external source. One in ten of the Irish population have it and one in a hundred people are seriously affected by it. It can have a debilitating effect on people's work, their relationships and how they go about living their lives with this secret symphony going on in their heads.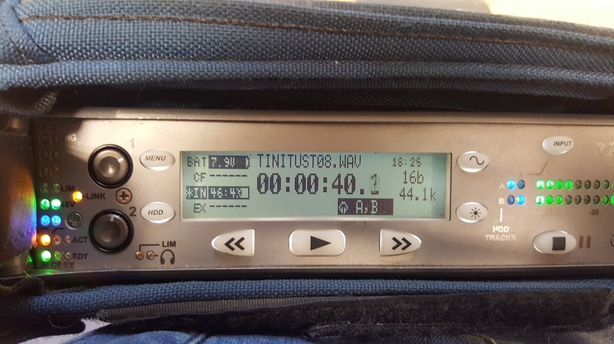 I was prompted to make this documentary when I was diagnosed with tinnitus myself. About two years ago, I noticed an intermittent sound in my head that, over time, became a constant presence. You'll hear tinnitus sufferers talk about 'their sound' and mine resembles stormtrooper boots marching on loose gravel, if you can imagine that. Then I began to wonder who else had it, and how do they cope with it on a day-to-day basis.
Tinnitus sufferers hear a wide variety of sounds from whines, crackles and whooshes to static, dentist drills and pounding jackhammers. One of the challenges is that most people can't understand what people with tinnitus are going through unless they have experienced it themselves. I collaborated with RTÉ producer Kevin Bew, who also suffers from the condition, to recreate the sounds of the tinnitus experience. We worked with a group of volunteers alongside sound designer Damian Chennells and Audiologist Tasso Papadopoulos from DeafHear (an Irish charity that provides services to people with hearing loss) to put the listener in the position of someone with tinnitus.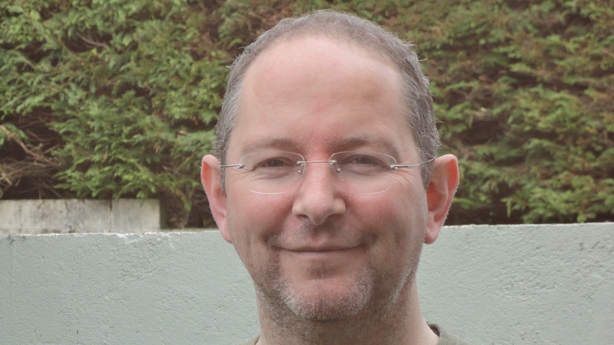 White Noise also tells the story of Sean O'Reilly, whose life was turned upside down in the space of a week with the onset of sudden and unexplained tinnitus. It explores his journey of recovery to reclaim his life in conjunction with Galway-based Tinnitus Therapist, Jennifer Healy.
Fortunately, the vast majority of people manage to eventually adjust to their condition, but sometimes catastrophic tinnitus takes its toll. It becomes too much for some and the listener hears about Welshman James Ivor Jones, who was driven to take his own life because of his tinnitus in 2015.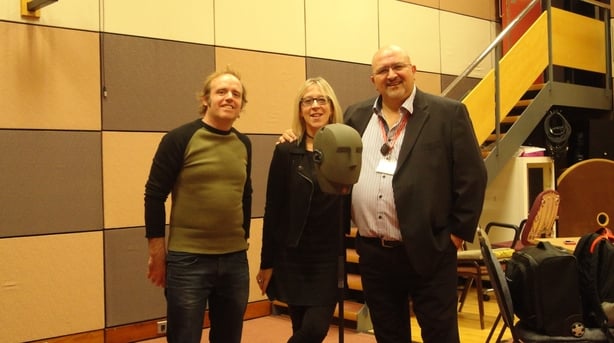 Once diagnosed, a lot of people with tinnitus are left to develop an understanding and way of coping by themselves and this proves to be one of the biggest obstacles to recovery. Along the way, the listener gets an insight in to the weird and wonderful world of the brain and the hearing senses from David Baguley, Professor of Hearing Sciences at the University of Nottingham. There is no agreed cure at the moment, and we also hear from ENT consultant Brendan Conlon about some ground-breaking Irish research currently taking place at St. James Hospital that might hopefully form part of the answer when it comes to a cure in the future.
White Noise wonders can we solve the mystery of tinnitus and finally discover a switch to turn off the sounds in our head?
Documentary on One: White Noise, Saturday June 30th at 2pm.