Dancer and choreographer Paula O'Reilly writes for Culture about making moves with the cast of Roddy Doyle's stage adaptation of his classic book (later a classic film) The Snapper, now at Dublin's Gate Theatre.
In 1987 - The year of The Snapper - I was 2 years old and obsessed with Kylie Minogue .
It was also the year I won first place in a disco dancing competition wearing yellow trousers and dancing my heart out to The Locomotion. It was rural Kildare and I was the only entry, but still, I have the trophy.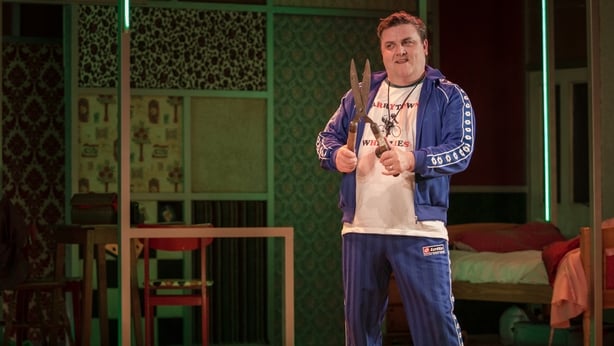 Working on the world premiere stage production of The Snapper was as fun as you can imagine. From the script, to the cast, to the creative team, it has been one of the most laughter-filled rehearsal rooms I've ever been in as well as one of the most biscuit-filled... I mean talent-filled!
Being a choreographer on a play is pretty different every time. It's never really straight forward 5,6,7,8's. It's mostly about collaboration, and finding ways of making things easier for the actors, making transitions slicker and smoother - I mean It's not every day you're choreographing/trying to work out the best way to stage the infamous sex scene between Jimmy Rabbette and his missus Veronica. And then figuring out what way a heavily pregnant Sharon and the gals would dance in a club, or how should Mrs.Burgess first appear, or how will we move this piece of set, and how will Sharon give birth... Ultimately, my job is to make suggestions, make life (and moving) easier and always bring solutions. In my performing life, I do a lot of comedy, so I felt that with a show like this I could bring something more than just movement.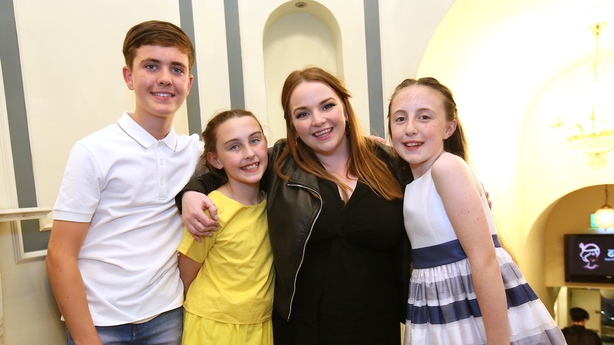 In the early weeks, I was asked to focus mainly on sessions with the baton twirling, ballroom dancing, constantly swearing Rabbitte Twins, Linda & Tracy (played at different performances by the unbelievably talented Alannah & Kayleigh, Amy & Abby and Holly & Mia) who were all absolute diamonds to work with.
We would work on all their scenes, how they should deliver lines, where they would enter, exit, laugh, scream, make and learn choreography. This involves some very basic baton twirling, some Cha Cha Cha-ing and even some skipping, with old school rhyming. I worked with Jason and Cameron, who both play Darren as well - children are only allowed to do a certain number of shows a week, hence all this doubling and tripling up - and making those family situation scenes come to life was a lot of fun to do.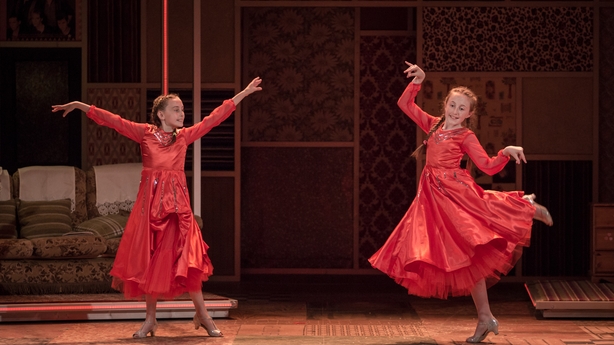 I do love to tell people how I ended up with this job.
In 2009 I was performing in a show with a dance company named ponydance in the basement of Pantibar during Dublin Fringe, and one night, a director named Roisin Mc Brinn happened to be in the audience. We had never met before, and didn't meet then either.
Fast forward to November 2017, I'm in tech rehearsals for the Christmas show I've been working on and minding my 10-week old baby and I get a phone call - The Gate Theatre's head of production is looking for me. Could I come to Dublin and meet the director of The Snapper for a chat.... Eh, is this a joke? Are you sure you have the right person? Sorry! Yes, of course I can come.
Who's the director? Roisin McBrinn.
The Snapper is at The Gate, Dublin, until September 15th - more details here.