Brian O'Nolan, Brian Ó Nualláin, Flann O'Brien, Myles na gCopaleen, the twentieth-century Irish novelist, playwright and satirist was a man of many names. 
He was also a man who wrote a great many letters, letters which help us get closer to the person behind the multiple personae. Maebh Long, editor of The Collected Letters of Flann O'Brien, joined Sean Rocks on Arena to talk about what his correspondences reveal and conceal.
Flann O'Brien is maybe his best-known nom de plume,and Maebh spoke to Sean about where Flann came from.
"His first publication as Flann O'Brien was not the novel At Swim Two Birds but was in fact letters to The Irish Times because he interfered in a discussion that was happening between Sean O'Faolain and Frank O'Connor and interfered quite impishly, rather cheekily, and was initially ignored by the two men who were having quite a serious discussion. They were having a discussion about the ideals of an Irish theatre... Eventually, this individual called Flann O'Brien asked if any puling gentlemen of refined taste could partake or was it a private affair. They managed to ignore him for three letters, and eventually it became too much and once he threatened to take them out behind the Fives Court for fisticuffs, things got out of hand!"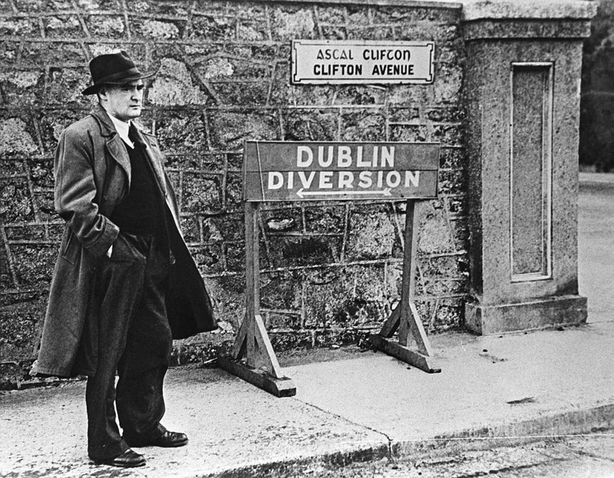 Sean asked Maebh why O'Nolan assumed so many different names and identities.
"I think he took a certain delight in the freedom that those different pseudonyms offered him… He talks about the idea of having a pen face. It's this great idea of being able to hide behind multiple layers of different identities, and I also think it's really fascinating that somebody who had so many different names in his two main, and I would consider best novels, his narrators are nameless - so there are some really interesting things going on with people with too many names, and people with no names at all."
Of course, it wasn't all humour and wit, there was also a darker side that spoke to struggles with alcohol and illness.
"There's very few letters in which he actually kind of directly talks about his anxieties, maybe about his own drinking, but as the letters go on and he gets more and more ill, there is definitely a sense of vulnerability creeping in. The letters towards the end are very sad. It's sad to read."