Stephen Dedalus may well have said that '"History is a nightmare from which I am trying to awake" in Ulysees – but that hasn't stopped the annual celebration of James Joyce and his magnum opus from taking place every June 16th.
And far from it being nightmarish, Bloomsday is an often joyful, undoubtedly eccentric and always surprising historic and cultural event. Indeed, it's now grown into a 12-day festival that pays homage to one of our most revered authors and the characters that he concocted - namely Leopold and Molly Bloom, the aforementioned Dedalus and the various peculiar and outlandish sorts they encountered on that Dublin day of June 16th, 1904 (incidentally, the same day that Joyce went on his first date with Nora Barnacle.)
114 years on, the programme of things to do, see and take part in on Bloomsday is as jam-packed as ever. You might, for example, start your day with a Bloomsday Breakfast at the James Joyce Centre on North Great George's Street, which will see the pork kidneys (with the "tang of faintly scented urine") on the menu as music and passages from Ulysees are recited. There are also breakfasts taking place at the GPO Witness History exhibition space, EPIC Ireland and Howth Castle. If you're looking for afternoon sustenance, on the other hand, fear not; there are Bloomsday Afternoon Teas running in the James Joyce Centre from 2.30pm which will feature Ulysees-inspired cuisine, including Bambury cakes and gorgonzola sandwiches. Indeed, the Centre will be something of a focal point, with a limited number of guided tours available throughout the day.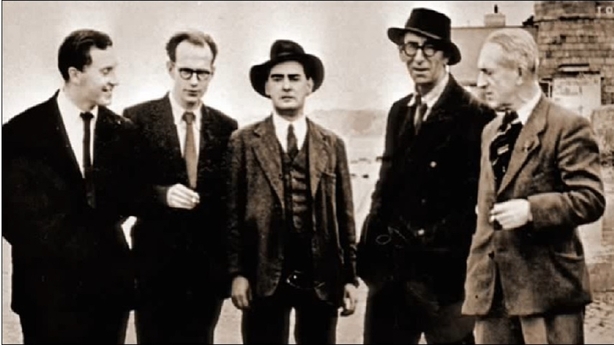 Afterwards, you can walk off the stodge with one of the Guided Tours which are running throughout the morning from the James Joyce Centre and will explore some of the key locations around the city that are mentioned in Ulysees – from Belvedere College (Joyce's alma mater) to Molly and Leopold's address on Eccles Street. And considering whiskey plays an important part of any of Joyce's works, a 2-hour whiskey-tasting tour also takes place from 5pm – 7pm, stopping in three Dublin pubs to sample their wares and local tasting plates.
Other exciting and unusual activities include the Bloomsday Bus Tour, which promises a 2.5 hour tour of 'Dear Dirty Dublin' and some famous Joycean haunts; there will be Bloomsday Readings and Songs at Wolfe Tone Square from 3pm – 6pm, while Dublin Body Paint will host a 'Bloomsday Body Painting Jam' at the Fringe Lab from 10am – 5pm, which will see artists incorporating the theme into their work, and the subsequent human canvases taking to the streets for a street carnival parade through the city from 4pm.
We need your consent to load this YouTube contentWe use YouTube to manage extra content that can set cookies on your device and collect data about your activity. Please review their details and accept them to load the content.Manage Preferences
Authors Dermot Bolger and Ferdia McAnna will be in conversation at the Abbey Theatre to discuss the former's adaptation of Ulysees (currently back for another run) and the latter's father's (Tomas McAnna) direction of the controversial Ulysees in Nighttown play at the Abbey in the 1970s; while at Twenty Two, Bella Cohen's Bloomsday Blowout will provide "readings, performances, song, audience participation, comedic interludes and music" from 8pm.
Dublin's Glasnevin Cemetery will also host a day-long programme of events, including a Joycean Breakfast and Lunch in the Tower Cafe; a re-enactment of the funeral procession of Paddy Dignam from Episode 6, Hades, of Ulysses; and a Joycean tour of the cemetery – including the grave of Joyce's father, John Stanislaus.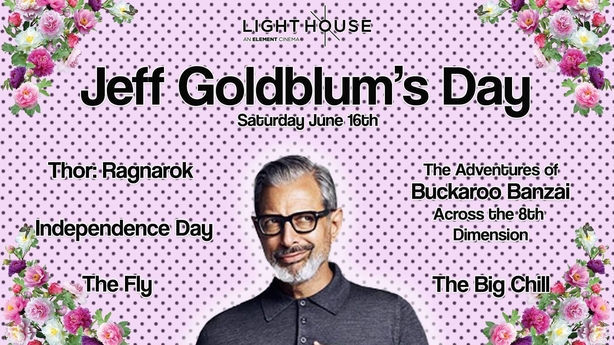 Finally – just for a bit of fun, Jeff Goldblumsday (it's a thing, really) returns in 2018 to provide an alternative celebration of a cultural icon of a very different kind. Dublin's Lighthouse Cinema will screen numerous Goldblum films throughout the day, including Independence Day, The Fly and Thor: Ragnarok, while Galway's Palas Cinema will do the same.
Of course, you don't necessarily need to adhere to any programme or tour to celebrate Bloomsday; a tipple in Davy Byrne's, a visit to Sweny's to buy a bar of lemon soap and a trip out to the James Joyce Tower and Museum in Sandycove (where the book opens, and where scholars and Joyce enthusiasts will gather from 8am to read from its pages.)
Most importantly of all – whatever you do, don't forget your straw boater.