RTÉ Culture's visual arts correspondent Cristín Leach writes about her new radio series, Through The Canvas, which begins on RTÉ lyric fm this week.
My job as a critic involves mostly looking at art in situations where it has been placed for public display – a gallery, an outdoor space, sometimes in the studio in which it has been made. I look at the work there and think about it, and the wider world in which it sits, in that context.
When producer Diarmuid McIntyre approached me with the idea for this series it seemed almost obviously radical: what happens if you take the artwork out of the gallery? What happens if, instead of going to the places an artwork takes you in your head as it hangs on the wall, you take the image and those thoughts with you into the real world and talk about it there?
What happens when you go out into the world and bring the artwork with you – virtually, emotionally, psychologically? This was the proposal.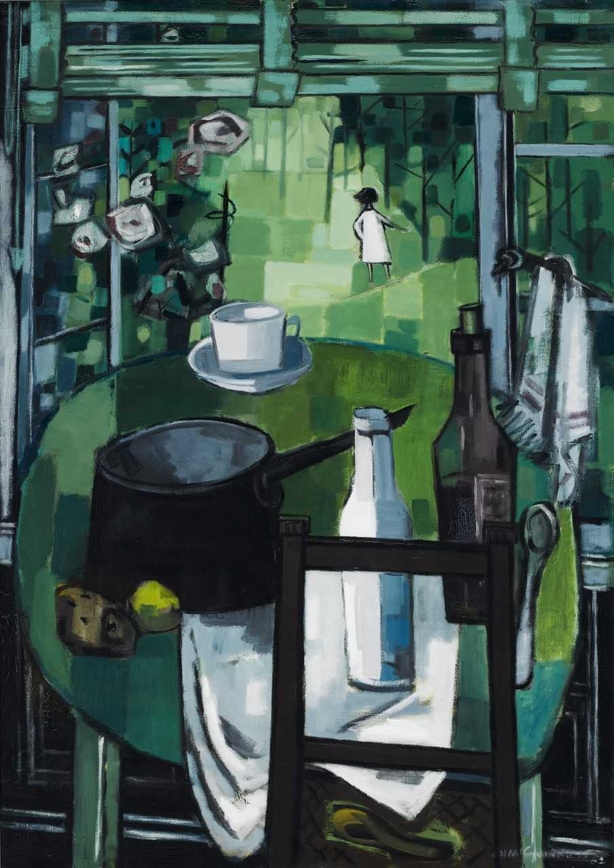 The series starts with Norah McGuinness's Garden Green, a painting for me about freedom, escape the pull between domesticity and the big wide world, between duty and freedom, and the choices we make on the cusp between the safety net of home and adventure. McGuinness was a divorcee, an independent woman who supported herself through her art and her work, and an artist who should certainly be remembered and celebrated as one of our most important mid-twentieth-century painters. She was an obvious first choice for the series.
We actually made the episode about the Martin Gale painting (Sonny's Day) first. We started by walking, up the mountains, into the landscape, where we discovered that life and art are intertwined, of course, and that sometimes a painting reminds you of a place or, when you are a critic who spends a lot of time looking at art, a place can remind you of a painting.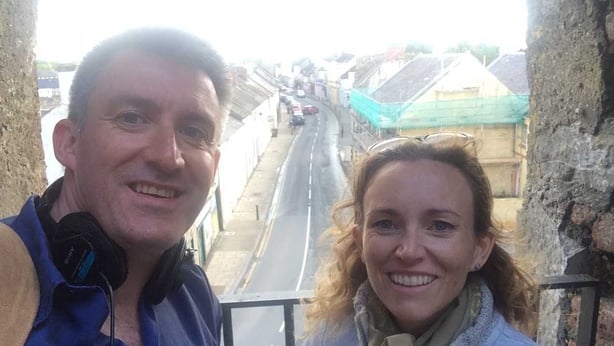 This series is filled with moments of satori, a Buddhist term for sudden enlightenment: when the moon rises at the top of a mountain in the midlands, or the shoreline suddenly matches the brush strokes on a sketch made in County Clare in 1890; when rain falls on a tin roof on a farm in County Limerick, or the sky and the runway line up with an image painted by a pioneering woman on the runway at Shannon Airport in 1980.
The making of Through the Canvas has taken me on an unexpected path. It has opened my eyes and helped me to unravel even more some aspects of my own relationships with these images and the work of these important Irish artists, whose art we are so lucky to have in our national collections.]
Through The Canvas, lyric fm, Tuesdays at 11.30am (as part of Niall Carroll's Classical Daytime) - more information here.