Cork Midsummer Festival preview: Miranda Driscoll, Director of the Sirius Arts Centre in Cobh, Co Cork, writes for Culture about a unique collaborative project involving a pair of unique Irish talents - artist Brian O'Doherty (AKA Patrick Ireland) and choreographer Liz Roche.
In the stunning light-filled centre gallery of Sirius Arts Centre in Cobh, County Cork, behind two layers of liner paper and twenty years of white emulsion, lay, until very recently, a very well-kept secret. One, Here, Now is a nine-part series of spectacular, floor-to-ceiling wall paintings by the eminent New York-based Irish artist Brian O'Doherty (formerly known as Patrick Ireland), that were made over twenty years ago and subsequently covered up and almost forgotten about, until now.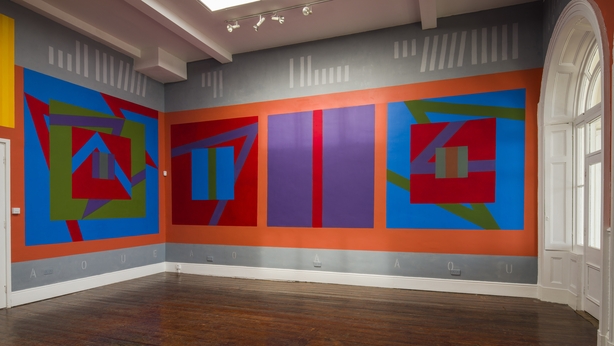 For the last three years I have been fundraising and planning a major project which has recently seen the restoration of the work to its former glory. Thanks to the incredible work of conservator Don Knox, we have just launched an ambitious project that will once again display these wonderful murals for the public to visit. The project will be marked by a year-long multi-disciplinary series of new partnerships, specially commissioned artworks, music compositions, performances and talks to celebrate, re-interrogate and most importantly, preserve these important Irish works for future generations.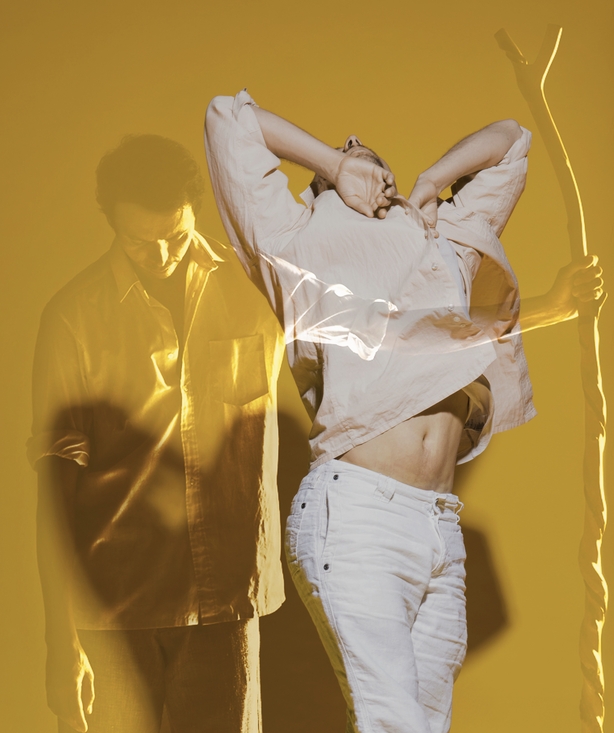 As part of this year-long celebration, we are delighted to announce a brand new partnership with Liz Roche Company. Choreographer Liz Roche has delved deep into the work of New York-based polymath Brian O'Doherty, and the result; Pilgrimage will be an immersive and intimate contemporary dance and live music installation created by the company in partnership with Sirius Arts Centre and Cork Midsummer Festival, a one off only event on June 24. Liz is collaborating with renowned Cork composer Linda Buckley and designer Joe Vanek and a stunning company of dancers, singers and musicians who will move through the spaces at Sirius Arts Centre, creating physical and vocal stories in response to O'Doherty/Ireland's work.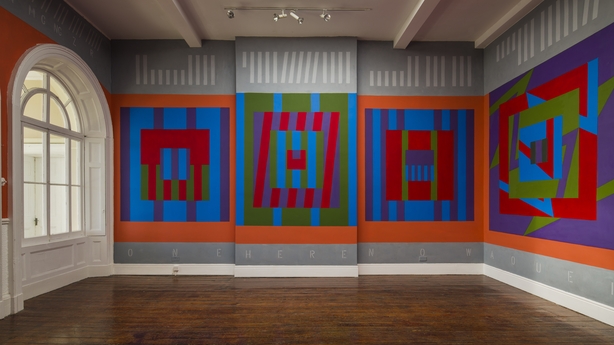 Liz was immediately drawn to Brian O'Doherty's work; attracted to the inherent complexities of meaning alongside the all-important physicality, risk and exploration at play. His work has offered her a rich bed of inspiration that she now brings to the making of Pilgrimage. The performers will interact with the wall paintings on many different levels, rediscovering the deep connections found between people when it comes to the themes of identity, place and language that run through much of this work. In these challenging times the simple moments of connection and understanding between people become all important as they speak to the humanity in us all. This is the focus of Liz Roche's choreography; to find the essence of a simple gesture or fleeting interaction and put a magnifying glass on it, giving the opportunity for audiences to see that essential moment in their own lives more deeply. In Pilgrimage the audience will journey with the performers through the spaces, encountering them up-close as together they embody these powerful themes that underpin our lives on a daily basis.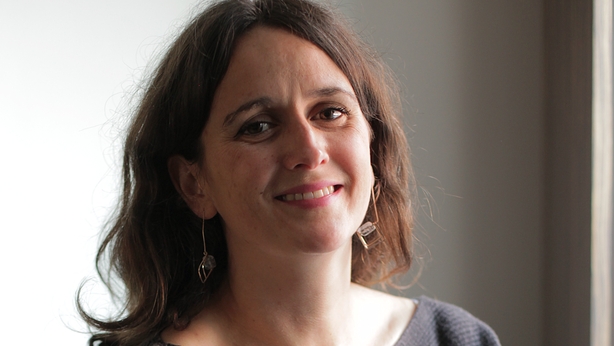 Throughout his career, Brian O'Doherty has had an unquenchable desire to connect back to his Irish identity through vernacular forms; namely the use of Ogham – the early Celtic written language; which he uses as a sort of material, stemming from the ideas of the early conceptualists. Importantly also, O'Doherty considers the viewer's body in relation to the work, and how the viewer's presence can activate and take an element of ownership of the work. It's particularly poignant to just to the East of the Centre Gallery where Roche's work will be performed, is the infamous heartbreak pier from where so many people left Ireland for the U.S. over the years, Brian O'Doherty himself left Ireland from in 1956, and now, sixty-two years later, the Pilgrimage audience will be immersed, surrounded by this artwork, that came directly out of New York, straight from the heart of the beginnings of conceptualism, but with a deep resonance and empathy for the site, and turbulent historical context, in which it sits.
Pilgrimage by Liz Roche Company runs at Sirius Arts Centre on June 24 (only) as part of Cork Midsummer Festival 2018 - more details here.