Kiefer Sutherland joined Ryan Tubridy this morning ahead of his gig in Dublin's The Academy in June.
Speaking of his music Kiefer spoke of those who inspired him, Johnny Cash, Bob Seger, Willie Nelson and more because they were storytellers.
"As an actor, you've always been able to hide behind a character, these songs you write are very personal, they're from my life. And having to explain what I was going through or where I was at when I was writing a song put me in a much more vulnerable position than I anticipated".
Returning to those that inspired him, Sutherland spoke of how the songs written by those men that were so personal and "in many cases not flattering", helped him get through times when life has been hard.
Sutherland told Ryan Tubridy that he was very fortunate to get into acting when he did, saying that 24 changed his life and he is incredibly grateful for it.
"I loved that character, I loved the crew... it was one of the great opportunities of all time, and I would have loved to have done that forever - but let's face it, there's only so many bad days one guy can have."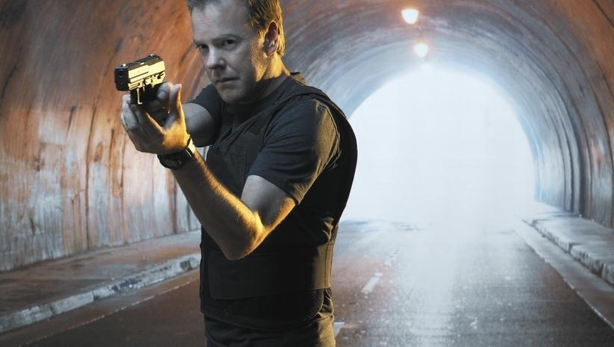 He could not confirm whether or not his current show Designated Surivivor would be returning for another series.
Speaking of his father Donald now 84, Kiefer said that he works harder than anyone else in the family, 'You just can't stop him".
Sutherland also spoke of walking up and down Grafton St. and acknowledged those that play on the street saying 'every 15-year old kid was just an amazing guitar player... it's going to be very nice to come to a city where music is such a part of, an integral part of'.