The RTÉ National Symphony Orchestra presents a selection of family friendly and fun classical programmes for its Friday evening and Tuesday lunchtime concerts in June and July at the National Concert Hall.
Orchestral performances of epic scores from the world of cinema are a theme of Friday evenings with the symphony in June. 
The summer season kicks off on Friday, 1 June with a screening of Martin Scorsese's Taxi Driver and the RTÉ NSO's live performance of Bernard Hermann's score. Academy Award winning composer Elliot Goldenthal is a special guest on Friday, 8 June. RTÉ 2fm's Dave Fanning chats to him about his work, and the orchestra perform a selection of Goldenthal's epic scores live, including Grand Gothic Suite, and his music for Batman Forever and Batman & Robin.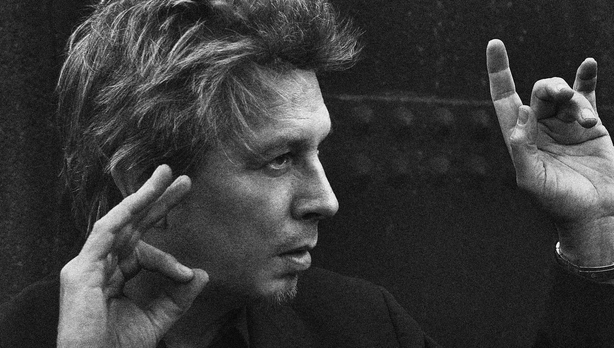 The RTÉ NSO and soprano Máire Flavin bring you all-time favourite Disney scores from all-time favourite Disney movies in Once upon a Dream: Celebrating Disney on Friday, 15 June. The music of legendary Oscar-winning composer John Williams features on Friday, 22 June with the RTÉ NSO performing live many of his most memorable film soundtracks from Superman, Star Wars, Jaws, E.T. and more.
Performer and composer Mícheál Ó Súilleabháin and a host of talented traditional musicians and singers, including Mel Mercier and Iarla Ó Lionáird, collaborate with the RTÉ NSO in a concert of traditional and world music on Friday, 29 June. The concert features works by O'Carolan, Vivaldi, Geminiani, Ó Riada and Ó Súilleabháin.
The RTÉ NSO's summer lunchtime concert series are broadcast live on RTÉ lyric fm. The first concert on Tuesday, 12 June is a delightful mix of summer orchestral sounds from Brahms, Dvorák, Potter, Tchaikovsky and Saint-Saëns, featuring William Butt as guest cellist. 
On Tuesday, 19 June, Rossini's Là del ciel nell'arcano profondo from La Cenerentola and Mozart's comic Non più andrai from The Marriage of Figaro are two favourites of bass-baritones which we included for our guest soloist Padraic Rowan. Orchestral music includes Rossini's La Cenerentola Overture with the composer's colourful re-working of the Cinderella legend, and Stravinsky's Berceuse and stirring Finale from The Firebird Suite.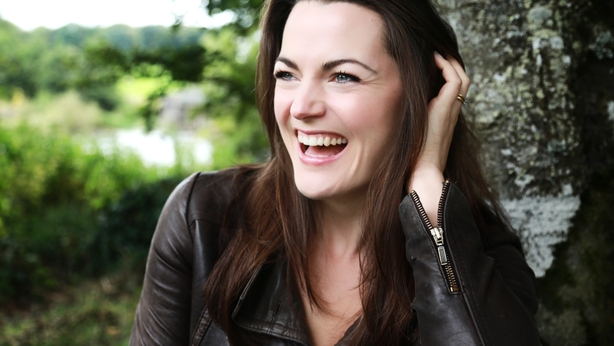 A mix of soprano songs and arias by Richard Strauss, Mozart, Massenet and Gounod feature in Tuesday's lunchtime concert on 26 June with guest soprano Sarah Brady. Orchestral pieces include Mozart's The Marriage of Figaro Overture and Massenet's Le Cid Ballet Suite.
Friday evenings with the symphony in July explore some of America's great vocalists, and shine a spotlight on the Great American Songbook. Gary Williams, legendary singer and vocalist extraordinaire, is the special guest on Friday, 6 July. In his salute to the late great Nat King Cole, Williams will perform such timeless classics as Stardust, Mona Lisa, Stay as Sweet as You Are and When I Fall in Love. 
Broadway and West End leading lady Kim Criswell and the RTÉ NSO salute the legendary sirens of the silver screen in Can't Help Singing! Hollywood's Leading Ladies in Concert on Friday, 13 July. The concert features songs made famous by Judy Garland, Lena Horne, Barbara Streisand and Liza Minnelli, as well as tributes to early movie stars Jeanette MacDonald and Deanna Durban, and songs from stars such as Doris Day and Julie Andrews.
Composer Brian Byrne conducts the orchestra in Swingin' with the Symphony on Friday 20 July,including new arrangements of Somewhere Over the Rainbow and Hoagy Carmichael's I Get Along Without You Very Well. Special guest vocalists are the outstanding Claire Martin and William Byrne.
Friday evenings with the symphony comes to a scintillating close on Friday, 27 July with phenomenal performer and opera star Danielle de Niese. A superstar by any other name, Danielle de Niese – dubbed 'opera's coolest soprano' by the New York Times – makes a welcome return to Dublin to join the RTÉ NSO for the very first time for an Opera Gala.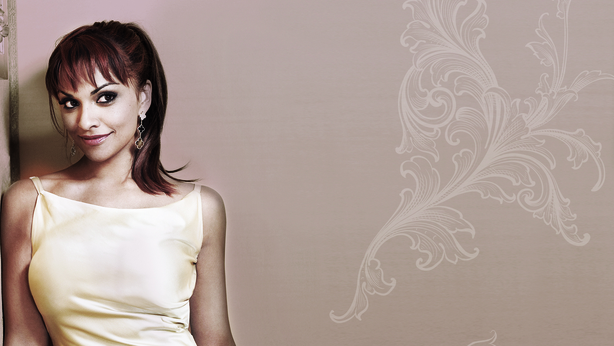 The second month of summer lunchtime concerts begins on Tuesday, 3 July with an eclectic mix of celluloid classics and the power of motion. Among them are the action-packed Scherzo for Motorcycle and Orchestra by John Williams from Indiana Jones and Matthew Hindson's adrenalin-fuelled RPM.
Baritone Gavin Ring is our guest soloist on Tuesday, 10 July in a lunchtime programme of opera delights from Wagner, Rossini, Liszt and Smetana. The concert includes Wagner's monumental Ride of the Valkyries and the rousing Overture from Rossini's The Barber of Seville.
Our summer lunchtime on Tuesday, 17 July includes works by female composers - Joan Tower's thrilling orchestral extravaganza Fanfare for the Uncommon Woman No. 1, Anne Dudley's evocative romantic Suite from Poldark, and Lili Boulanger's sprightly hymn to spring D'un matin de printemps. Violinist Richard Thomas, Irish Freemasons 2017 Young Musician of the Year, makes his RTÉ NSO début with Tchaikovsky's Meditation and Saint-Saëns' Havanaise.
On Tuesday 24 July the NSO present a lavish feast of musical treats that include Copland's Fanfare for the Common Man and Tchaikovsky's Marche Slave. Rising star, soprano Ioana Pipelea delivers operatic gems such as Donde lists usci from Puccini's La bohème and Delibes' Les filles de Cadix, leaving behind a warm glow at the end of this summer lunchtime series.